FEATURED POST
Pulp movie crime with art house style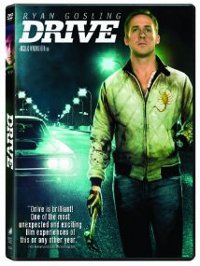 "Drive" (Sony), the sleek pulp crime cool-meets-art-house​ style thriller starring Ryan Gosling as a taciturn getaway driver, was an Oscar favorite when it debuted in the fall. Directed by Nicolas Winding Refn (a veteran of gritty, brutal Danish underworld dramas) with a silky smoothness and a stylized cool that recalls "Le Samourai" and Walter Hill's "The Driver," and an eighties vibe and neon palette that channels such films as "To Live and Die in L.A." and "Thief," it's a film that celebrates -- one might say revels in -- the pulp mythology of existential anti-heroes and criminal chivalry and street opera tragedy of American movies. But most of all, it is a movie that enjoys being a movie.
Gosling is the unnamed anti-hero (he's just The Driver, a genre convention the film wears like a badge), introduced to us by way of his unfazed professionalism as the wheelman-for-hire successfully transporting his latest clients from a sloppy heist.  He's a pro defined by talent, confidence and complete self-possession, living a simple life by rules he doesn't break for anyone. Until, of course, he falls for a pretty young neighbor (Carey Mulligan) raising a son while her husband is in prison.

Refn, working from a stripped-down script by Hossein Amini, melds American and European sensibilities, offering a grim fairy tale for the small-time operators of the Los Angeles underworld and the innocents in the orbit, complete with Gosling as the enigmatic street prince whose chivalry is rekindled when he falls for a princess (Mulligan) and battles the underworld dragons (Albert Brooks and Ron Perlman).
Why it was left in the dust is something of a mystery, even with the critical backlash against its neon noir stylings and romanticized gangster movie tropes.

"The set piece in its center, in which Gosling's driver takes on a crime job as a mission of mercy, and has to deal with one brutal double cross and disaster after another, truly is one of the most incredible sustained pieces of cinematic action and suspense to come from any moviemaker anywhere in a long, long time, and it's absolutely worth the price of admission," writes MSN film critic Glenn Kenny. "But those pleasures are encased in a story line (adapted from a short novel by James Sallis) so rudimentary as to almost be some kind of contemptuous joke (suffice it to say that by this film's lights, all crime in Los Angeles is an extremely intimate affair)."
But even its critics agree Albert Brooks was criminally overlooked by the Academy for his superb creation as genially ruthless L.A. mobster Bernie Rose, a former movie producer whose generosity and, at times, compassion, never gets in the way of taking care of business. Director Nicolas Winding Refn embraces the genre with all his love of underworld tragedy and Gosling gives his unnamed hero an enigmatic chivalry.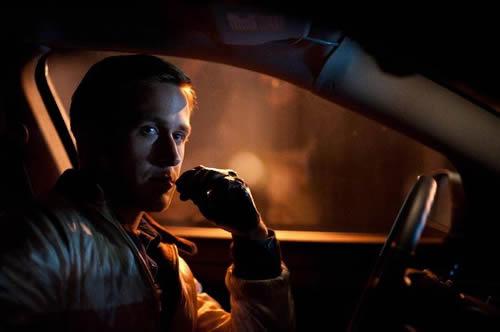 The Blu-ray and DVD editions both include featurettes and a length interview with director Nicolas Winding Refn. In the 25-minute interview "Drive Without a Driver" Refn turns storyteller to lay out the film from the inception of the collaboration (a pretty entertaining story involving a surfeit of cold medicine, a disastrous meeting with actor Ryan Gosling, and a sing-along to an REO Speedwagon song on the radio).
In the 12-minute featurette "Under the Hood," the actors discuss their characters, while Cary Mulligan focuses on the film's central relationship in the six-minute "Driver and Irene" along with the screenwriter and the producers. Conspicuous their absence from these and the other two featurettes ("I Drive," about the hero, and "Cut to the Chase," about the stunts; both under five minutes) are star Ryan Gosling and director Nicolas Winding Refn.
The Blu-ray also features UltraViolet digital copy for streaming or downloading. Also available via digital download and OnDemand.
See trailer below, after the jump.

For more releases, see Hot Tips and Top Picks: DVDs, Blu-rays and streaming video for January 31