FEATURED POST
Plus Jean Rollin erotic horrors, animated mice, Norman Mailer films and more
By 
SeanAx
 Aug 31, 2012 12:48AM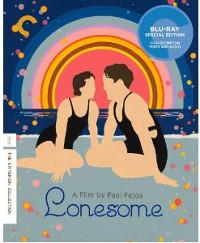 "Quadrophenia" (Criterion), the 1979 film of Pete Townsend's landmark rock opera about teen rebellion and alienation in 1965 London, is newly remastered (with a new sound mix supervised by The Who) for DVD and Blu-ray. Videodrone's review is here.
"Lonesome" (Criterion), completed just as sound technology came to the movies, is one of the last great silent films. Or should I say, mostly silent. Finished just as "The Jazz Singer" kicked off the rush to talkies, it was revised just before release with the addition of three sound dialogue sequences. While they tend to stick out, being static and somewhat awkward (though they learned to talk, these early films had not yet found their voice), they are brief and a little endearing, a unique gimmick in the midst of a turbulent changeover.
The rest of the film is a lovely little romance right out of the late-silent film culture of "Sunrise," "The Crowd," "People on Sunday" and others, a simple story of a young man (Glenn Tryon) and a young woman (Barbara Kent), just a couple of working class folk in the urban crush of New York City, looking for companionship and finding each other in the bustle of a holiday weekend at the beach. "In the whirlpool of modern life, the most difficult thing is to live alone." Directed by Hungarian émigré Paul Fejos, it is delicate and sweet, playful and creative, and cinematically inventive without showboating.
Along with the sound sequences, the film was released (like a lot of others of the period) with a synchronized music and effects track, this one quite effective at creating the atmosphere of the city at rush hour with an impressionistic soundtrack of bells, engines, and the rumble of crowds, and setting the mood of the escape of the Coney Island carnival where they play, flirt, and then lose one another.
The Blu-ray and DVD feature a beautifully mastered edition from the restored duplicate negative and include commentary by film historian Richard Koszarski, a bonus film by director Paul Fejos, his 1927 "The Last Performance" with Conrad Veidt and Mary Philbin (with a new score by Donald Sosin), a reconstructed sound version of Fejos' 1929 musical "Broadway," a 1963 visual essay set to interviews with Paul Fejos narrating his life story, audio excerpts of an interview with cinematographer Hal Mohr discussing "Broadway," and a booklet with essays by critic Phillip Lopate and film historian Graham Petrie and an excerpt from Fejos's autobiography.

Kino resumes its series of restored editions of cult director Jean Rollin's erotic horrors with three more releases from the prolific director's filmography. "Living Dead Girl" (Kino/Redemption) is awakened when grave-robbers enter a family tomb carrying barrels of toxic chemicals (why not?) and spill a barrel into one of the caskets. She wanders through the deserted castle like a zombie by way of Bride of Frankenstein, using pointed fingers like fangs and sinks them into trespassers, but she's less predator than tragic victim. Françoise Blanchard plays her as innocent and feral and terrified and sad at once, a figure at the mercy of her bloodlust. It's a zombie/vampire movie suffused with a sadness and a doom usually saved for werewolf films, and made with the dreamy surrealism unique to Rollin's cinema.
Rollin adapts his 1977 "Two Orphan Vampires" (Kino/Redemption) from his own novel of two blind girls whose memories are filled with shards of strange past lives and whose sight returns at night, when they are driven to quench their bloodlust thirst. Equal parts innocents, haunted victims, and driven survivors, it recalls the wandering girls of Rollin's early films.
Both are remastered from original 35mm negatives and feature the original French soundtracks with English subtitles, an introduction by Jean Rollin, bonus interviews, a collection of Rollin trailers, and a 16-page booklet with an essay by horror film historian Tim Lucas.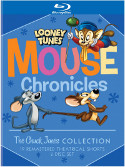 "Looney Tunes Mouse Chronicles: The Chuck Jones Collection" (Warner) collects 19 cartoons feature the lesser-known mouse heroes of Warner animation: Sniffles (the cute little childlike tyke who developed in a motormouth nuisance) and the team of Hubie and Bertie (a pair of pranksters who banter and torment poor old Claude Cat).
Two discs on Blu-ray and DVD, with the featurette "Of Mice and Pens." Exclusive to the Blu-ray is commentary on five cartoons by animation historians Jerry Beck, Greg Ford, and Eddie Fitzgerald, storyboards for one cartoon, and 11 bonus cartoons from the Warner Bros. vaults, all mouse-themed but only one directed by Chuck Jones.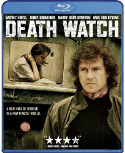 "Death Watch" (Shout! Factory) is Bertrand Tavernier's 1980 anticipation of reality TV, starring Romy Schneider as dying woman and Harvey Keitel as her companion, a man with a camera planted in his brain to chronicle her last days without her knowledge for the entertainment of a TV audience. While the TV show is a kind of grim exploitation for an audience just looking for some kind of emotional connection in a numb future, the film is introspective and measured, a portrait of two people who escape failed lives in the protected city for the unknown outside and make a connection of sorts. Harry Dean Stanton and Max von Sydow co-star. The Blu-ray+DVD Combo release marks the film's stateside debut in both formats. No supplements.
"Maidstone and other films by Norman Mailer" (Eclipse) presents three early features by the acclaimed novelist, largely improvised, independently produced quasi-experimental works that he wrote, directed, and starred in with friends Rip Torn, Buzz Farbar, Mickey Knox and others. The two-disc set features "Wild 90" (1967), "Beyond the Law" (1968),  and "Maidstone" (1970), the latter a mad political satire shot over a booze-fueled four-day shoot in the Hamptons. DVD only, no supplements beyond extensive notes written by Michael Chaiken.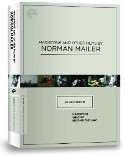 "Starship Troopers: Invasion" (Sony) is an anime sequel in the direct-to-disc "Starship Troopers " franchise. Directed by Shinji Aramaki (who made the anime "Appleseed" feature), it has more in common with the animated TV series "Roughnecks: The Starship Troopers Chronicles" than the live-action features, but it does feature just enough anime nudity to earn it an R-rating. On Blu-ray and DVD, with commentary, an extensive making-of documentary, and deleted scenes among the supplements. Exclusive to the Blu-ray is a gallery of conceptual art.
"Halloween 4: The Return of Michael Myers" (Anchor Bay) and "Halloween 5: The Revenge of Michael Myers" (Anchor Bay) continue the franchise without the involvement of John Carpenter. Both star Danielle Harris as the young orphaned daughter of Laurie Strode (Jamie Lee Curtis' character) and Donald Pleasance as the doctor who takes on the masked menace. Both feature commentary and featurettes.
For more releases, see Hot Tips and Top Picks: DVDs, Blu-rays and streaming video for week of August 28