FEATURED POST
Plus Denzel Washington in 'Safe House,' Gerard Butler is 'Machine Gun Preacher,' and real-life Navy SEALs in 'Act of Valor'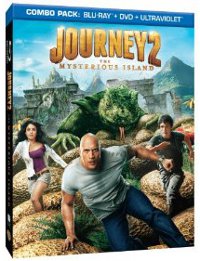 "John Carter" (Disney), the big screen version of the classic pulp novel by Edgar Rice Burroughs, was branded as an epic flop before it even opened. That reputation unfairly eclipsed the film, an old-fashioned fantasy adventure of a Civil War veteran battling alien tribes and giant monsters on the desert planet of Mars. Videodrone's review is here.
"Journey 2: The Mysterious Island" (Warner), the sequel to the recent revisionist "Journey to the Center of the Earth," reworks another Jules Verne novel into adolescent adventure movie fodder. Josh Hutcherson is back as the teenage adventurer, this time following a radio distress call to a mysterious island (thus the title) with the help of his new stepfather (Dwayne Johnson), a madman of a helicopter pilot (Luis Guzman), and the man's strong-willed daughter (Vanessa Hudgens).
"This convoluted plot stuff is handled with brisk dispatch by director Brad Peyton, which is just as well, because the fun stuff here is what you'd expect: the principals fleeing from giant lizards, flying on the backs of bees away from birds that want to eat them, all that sort of thing. And that stuff is fun, and well done, even if you're an occasional nostalgia-indulger like me who prefers the stylings of the old school," affirms MSN film critic Glenn Kenny.
"What there isn't, frankly, is much material for straight-ahead adults, except maybe for the shameless letches who don't mind admitting to finding the sight of a scantily clad Hudgens running away from imaginary creatures a diverting one."
The DVD features deleted scenes and a gag reel. The Blu-ray and Blu-ray 3D editions adds the brief interactive featurette "Are You Strong Enough to Survive Mysterious Island?" and an UltraViolet digital copy for streaming or download along with a bonus DVD. Also available via digital download, On Demand (in standard and 3D editions).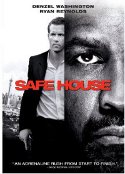 "Safe House" (Universal) is, in the words of MSN film critic Glenn Kenny, "yet another big-budget vehicle for [Denzel] Washington, and, like the venerable "Training Day" (2001) and the more recent "Unstoppable," it has Denzel portraying a grizzled vet of sorts who's gotta teach a younger white newbie How It's Done." Ryan Reynolds is the rookie agent assigned to look after Washington's rogue CIA agent when mercenaries come for him. " "What sells it all, if it sells, is Washington," says Kenny.
Blu-ray and DVD, with "The Making of Safe House," "Inside the CIA," and two production featurettes. Exclusive to the Blu-ray are three additional featurettes plus an UltraViolet digital copy for streaming or download along with a bonus DVD. Also available On Demand.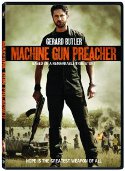 "Machine Gun Preacher" (Fox), based on a true story of Sam Childers, stars Gerard Butler as an ex-con turned missionary and aid worker inSudan and who takes on militia terrorizing the population the only way he knows how. MSN film critic James Rocchi remarks that director Marc Forster's film "is a hard-to-take mix of aspiration at its highest and human cruelty at its lowest…. Childers takes breaks from building his orphanage to conduct armed attacks on the area's guerrilla fighters. The clash between principles and practice is like hearing hymns played by a metal band, or a children's choir singing Led Zeppelin." On Blu-ray and DVD with a featurette on the music. Exclusive to the Blu-ray is an interview with director Marc Forster, plus a bonus DVD and digital copy. Also available On Demand.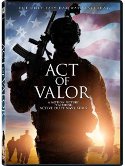 The military thriller "Act of Valor" (Relativity) is an action movie with real-life Navy SEALs on a fictional mission. MSN film critic James Rocchi warns us that "while the film has the kind of realism and materiel money alone can't buy -- and the Navy was more than glad to provide it -- the script, by Kurt Johnstad, is a dead tangle of clichés and nonsense." ON Blu-ray and DVD with commentary by directors Scott Waugh and Mouse McCoy and deleted scenes. The Blu-ray adds a handful of featurettes and interviews with the Navy SEALs, plus a bonus DVD  and digital copy of the film.
"Seven Days in Utopia" (Arc) is an inspirational sports drama with Lucas Blank as a pro golfer who flees a disastrous debut showing and ends up getting mentored by an eccentric rancher (Robert Duvall) who offers spiritual guidance along with golfing lessons. Melissa Leo and Kathy Baker co-star. On Blu-ray and DVD with three featurettes. Reviews here.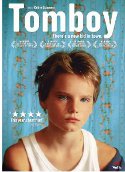 Foreign Affairs:
"Tomboy" (Wolfe) – "The startling power of "Tomboy," a beautiful, matter-of-fact French drama about a young girl who wants to be a boy - and for one singular summer around her 10th birthday passes as one - begins with the one-of-a-kind natural performance by Zoé Héran as Laure," writes Entertainment Weekly film critic Lisa Schwarzbaum. In French with English subtitles, and the DVD includes a behind-the-scenes featurette.
Also new on DVD this week are two more French films: the erotic drama "Desire" (Strand) from director Laurent Bouhnik and the romantic drama "Queen of Hearts" (Film Movement) from director Valerie Donzelli.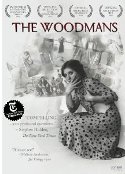 True Stories:
"The Woodmans" (Kino Lorber) – "Family dynamics examined through the prism of art: The Woodmans, C. Scott Willis's compelling documentary study of an artistic clan whose comfortable life was shattered by the suicide of its youngest member, asks profound questions to which there really are no answers," writes New York Times film critic Stephen Holden.
Other non-fiction titles new-to-DVD this week: "Raw Faith" (Alive Mind), which follows two years in the life of the outspoken and socially progressive Unitarian minister Marilyn Sewell; "Bear Nation" (Kino Lorber), a look at the subculture of the LGBT community; and "Koch Brothers Exposed" (Disinformation), a muckraking investigation of the billionaire industrialists who have spent hundreds of millions of dollars on elections and issue campaigns.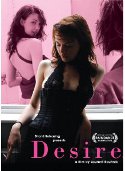 Plus:
"Bad Ass" (Fox), starring Danny Trejo as a homeless vet who turns vigilante, was inspired by a viral video posted to YouTube. Blu-ray, DVD, and On Demand.
"Act of Vengeance" (Millennium) is a terrorist thriller starring Gina Gershon, Robert Patrick, and Danny Glover. Blu-ran and DVD.
For more releases, see Hot Tips and Top Picks: DVDs, Blu-rays and streaming video for June 5