FEATURED POST
Plus the original '13 Assassins' and more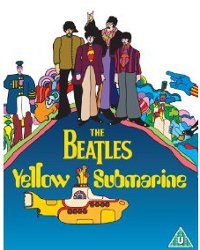 The Beatles don't actually voice themselves in the animated musical fantasy "Yellow Submarine" (Capitol) -- professional actors do the honors for the cartoon incarnations of John, Paul, George, and Ringo -- but they do provide a plenty of songs and a make brief appearance at the close, popping up as talking heads riffing on the film. While it's essentially a half hour psychedelic fairy tale stretched to feature length with the help of animated music videos to scads of Beatles songs, the mix of pop-art designs, screaming bold color, and Escher-esque visual gags is infectious. Even the chirpy "Love is all there is" message feels more nostalgic than naïve, and dig all that drug humor and the groovy references to Beatle lyrics.
The film has been remastered for DVD and its Blu-ray debut. Capitol promises a number of supplements, some carried over from the previous DVD release and the others new to disc, but I still have not received a copy to confirm any of the announced extras.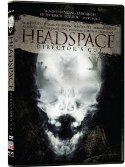 "Headspace" (MVD) is a 2005 horror film that in some ways anticipates "Limitless" by way of H.P. Lovecraft: an unwitting test subject (Christopher Denham) suddenly starts getting smarter at the cost of his sanity. Olivia Hussey, William Atherton, and Sean Young co-star in the film by Andrew Van Den Houten. "None of this is very scary, but William M. Miller's cinematography and those big-name cameos keep it interesting," writes Neil Genzlinger at The New York Times. The new DVD features commentary, featurettes, deleted scenes, and auditions videos among the supplements.
"13 Assassins" (AnimEigo), the original 1963 samurai classic that Miike Takashi remade in 2010, makes its long-awaited stateside debut. Eiichi Kudo directs the film that was voted the #2 samurai film of all time by Kinema Jyunpo. Japanese with English subtitles, DVD only.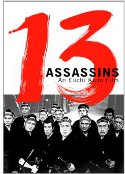 "Love Story" (VCI) is not the American 1970 hit but the 1944 British tearjerker starring Margaret Lockwood as a terminally ill pianist who falls in love with a former pilot (Stewart Granger) who is going blind. Needless to say, they are both keeping secret from one another. Leslie Arliss directs. DVD only.
"Eagle's Wing" (VCI), a 1979 western starring Martin Sheen as an urban trader in Indian country and Sam Waterston as a Kiowa warrior, is a British production in the U.S., from director Anthony Harvey and a cast that includes Harvey Keitel and Stephane Audran. DVD only.
"John Mellencamp: It's About You" (MPI) profiles the singer/songwriter on his 2009 tour. Blu-ray and DVD.
For more releases, see Hot Tips and Top Picks: DVDs, Blu-rays and streaming video for June 5