FEATURED POST
Plus Orson Welles' 'Macbeth,' the 1970 cult item 'End of the Road,' and more
By 
SeanAx
 Sep 19, 2012 11:31PM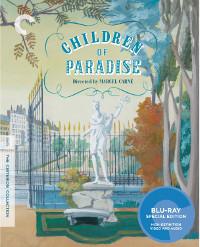 Mario Bava's "Black Sunday" (Kino), "Lisa and the Devil" (Kino), and "Hatchet for the Honeymoon" (Kino) all debut in newly remastered DVD editions and Blu-ray debuts. They defined and refined Italian horror of the sixties and seventies with a mix of poetic, haunting beauty, grand guignol gore, and a bent of sexual perversity. Videodrone's review is here.
"Children of Paradise" (Criterion), Marcel Carné's legendary epic of love, theater, and crime in 19th Century Paris, is a masterpiece of French cinema and one of the best loved films of all time. It's been described as the "Gone With the Wind" of France, but that misses the point. This tragic romance, written by Carné's longtime collaborator Jacques Prévert, is about the love of art and theater as much as human love. Jean-Louis Barrault plays mime Baptiste Debureau, Pierre Brasseur is actor Frederick Lemaitre, and Marcel Herrand the former criminal turned playwright Lacinaire, all real life characters thrown together in a fictional love quadrangle with the beautiful actress Garance (Arletty) and her (fictional) patron Count (Louis Salou). Forget that it's three hours long; every moment bursts with love and passion, and the amazing Boulevard du Crime recreation bustles with the activity of street performers and pickpockets, con-men and cops, prostitutes and rubberneckers. An epic in every sense of the word, this soulful tribute to free France and the heart of art was, astoundingly, made in over the course of 18 months in the midst of the German occupation, and released in 1945, just two months after the Nazis were driven out.
Criterion originally released "Children of Paradise" on DVD almost ten years ago, but the film received an exhaustive restoration in France last year and Criterion has mastered the new DVD edition and the Blu-ray debut from this new restoration. Also new to this edition is 2010 documentary "Once Upon a Time: Children of Paradise" on the making of the film, the 1967 German documentary "The Birth of Children of Paradise" (which features interviews with members of the cast and crew) and a visual essay on the film's design by film writer Paul Ryan. Carried over from the earlier release is the commentary (Brian Stonehill on Part One, Charles Affron on Part Two) and a video introduction by Terry Gilliam ("There was a time when poetry and big budgets seem to go hand in hand, and we don't allow that anymore"). Also features a booklet with an essay by film scholar Dudley Andrew and excerpts from a 1990 interview with director Marcel Carné.
Read the essay by Dudley Andrew here, and see clips in the "Three Reasons" video after the jump. Click on "More" at the end of the post.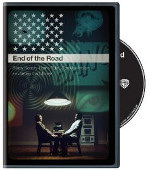 Criterion also releases "Les visiteurs du soir" (Criterion), the 1942 medieval fantasy from director Carné's and writer Prévert, in its DVD and Blu-ray debut. It includes the documentary "L'aventure des Visiteurs du soir" on the making of the film and booklet with an essay by film critic Michael Atkinson.
"End of the Road" (Warner), a 1970 headtrip of a social drama set in the turbulence of the late 1960s, stars Stacy Keach as a college graduate paralyzed by an overwhelming awareness of his world and "rehabilitated" by a mad doctor (James Earl Jones) with an unconventional asylum. "What's happening at the subterranean levels of "End of the Road" may be something you'll have to discover for yourself," wrote Roger Ebert in 1970. "For me, the strength and horror of the film came in its merging madness with the normal world." Terry Southern co-wrote the script, based on the novel by John Barth, with director Aram Avakian, and Harris Yulin and Dorothy Tristan co-star. Steven Soderbergh is a champion of this forgotten counterculture artifact and he directs and produces a featurette for the disc debut: "An Amazing Time: A Conversation About End of the Road." DVD only.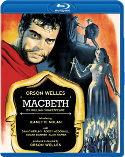 Orson Welles made "Macbeth" (Olive) for Republic Pictures in 1948, on a small budget, a tight 23-day schedule, and minimal sets entirely in a stylized, expressionist fashion, as cinematic as it is theatrical. Welles plays the starring role with Jeanette Nolan as Lady Macbeth and Dan O'Herlihy as Macduff, and he creates a primitive, almost barbarian culture of tribal kings in a harsh, barren world. The film was cut down and dubbed over for its theatrical release. Olive presents the complete 107-minute cut with the original soundtrack, with the actors speaking in their Scottish burrs. It was poorly received in 1948 but its reputation has grown in the years since, and to my mind it is one of the most interesting Shakespeare adaptations ever. The disc looks and sounds very good. Blu-ray and DVD, no supplements.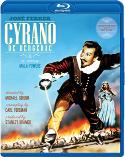 A loose theatrical theme continues through two more Olive releases this week. "A Double Life" (Olive) stars Ronald Colman as a famous Broadway actor so committed to his roles that they seep into his personal life. As his acclaimed run in "Othello" goes on, he tips into murder. It's a great mix of class and trash, directed by George Cukor with a shadowy elegance that slides into tawdriness when an easy Shelley Winters seduces him. And Jose Ferrer stars as "Cyrano De Bergerac" (Olive) on the 1950 screen version of the Edmond Rostand plays, bringing an appropriately flamboyant theatricality to the role of the poet, wit, soldier, and "greatest swordsman in Paris." The studio-bound production is also on the theatrical side, but it works for this production which leans on eloquent words and dynamically choreographed swordplay. Mala Powers co-stars as his beloved Roxanne. Both films earned Academy Awards for their leading men, and both debut on Blu-ray and DVD. "A Double Life" also includes a video introduction recorded by Martin Scorsese for its VHS release in the 1980s.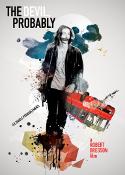 Also from Olive, this time from the Gaumount library in France, is Robert Bresson's 1977 "The Devil, Probably" (Olive), the penultimate film from the legendary filmmaker, and Maurice Pialat's 1985 "Police" (Olive), a cop drama with Gerard Depardieu, Sophie Marceau, and Sandrine Bonnaire. Unlike the Paramount discs, these have not been newly remastered for disc and are heavily interlaced, usually evidence of adapting a European PAL video to the American NTSC standard. As Olive's track record has been so good with the Republic releases, I'd venture to guess they are never given access to the master materials. But even so, they are disappointing editions of otherwise fine films. Both are DVD only.
"Man-Trap" (Olive), a 1961 heist thriller directed by Edmond O'Brien, stars Jeffrey Hunter and David Janssen as war buddies who team up to steal a fortune from the mob, and Stella Stevens as Hunter's alcoholic wife. Blu-ray and DVD.
"Persona 4: The Animation" (Sentai Filmmaker) presents the complete 12-episode run of the animated series from Japan. Blu-ray and DVD.
For more releases, see Hot Tips and Top Picks: DVDs, Blu-rays and streaming video for week  of September 18