FEATURED POST
Plus 'Sarah Silverman,' 'Web Therapy,' 'Wilfred,' and more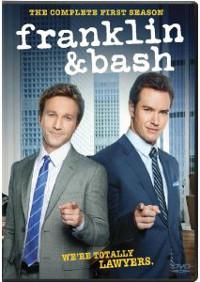 "Louie: Season Two" (Fox) continues the FX original series from Louis C.K., hailed by many critics as one of the smartest and most daring shows on TV. And funny too! Videodrone's review is here.
"Franklin and Bash: The Complete First Season" (Sony) stars Mark-Paul Gosselaar and Breckin Meyer as Peter Bash and Jared Franklin: best friends, business partners, and most irreverent legal team on television. To call them unorthodox is an understatement. These guys border on insubordinate when they pull their antics in the courtroom. It's effective, at least in the fictional culture of TV law, where legal theatrics are tolerated with a patience unknown to the real world. And it's enough to attract the interest Stanton Infeld (Malcolm McDowell), a heavy-hitter attorney with a powerful law firm and an affection for underdogs and eccentrics.
So you can see where this is going: overgrown adolescents who combine total commitment to their clients with an uncontrollable urge to tweak the establishment (represented here by fellow associate Reed Diamond). So yes, it's irreverent and bouncy and fun, the kind of courtroom circus show that hasn't seen since "Boston Legal" left the air, with Gosselaar and Meyer doing a tag-team act as performance artist lawyers. Meanwhile, they keep their old practice alive with the help of equally unconventional assistants, ex-con Carmen Phillips (Dana Davis) and agoraphobic researcher Pindar Singh (Kumail Nanjiani). Garcelle Beauvais co-stars as one of the firm's star lawyers and guest stars this season include Jason Alexander and Tom Arnold as clients and Beau Bridges as a rival attorney with a personal connection.
10 episodes on three discs, plus seven featurettes, three mock commercials, and a gag reel. DVD only. The second season of the TNT original series is already in progress.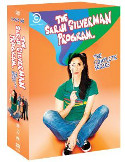 "The Sarah Silverman Program: The Complete Series" (Shout! Factory) collects all three seasons and 32 episodes of Comedy Central series (including the DVD debut of Season Three) starring comedienne Sarah Silverman as a single, self-involved girl in the fictional town of Valley Village, apparently a suburb of Los Angeles. She lives with her younger sister Laura (played by her actual sister Laura Silverman) and a tiny dog who attentively listens to her self-involved monologues on all the skewed lessons she's learned over the past 20 minutes. And next door are her neighbors Brian and Steve, who are big, orange, and gay.
Sarah Silverman's shtick was being the cute Jewish chick who said rude, inappropriate, and outrageous things, and that's pretty much what the show is. She's self-absorbed, oblivious, and likes to break into song (which are invariably about her). The DVD features uncensored versions of the episodes, which means she gets to say words that were edited out of the Comedy Central broadcasts. It's also worth noting that one of the show's writers is Dan Harmon, creator of the current cult hit "Community."
Seven discs in four volumes collected in a box set, with commentary on practically every episode (many have multiple commentary tracks), musical performances, sing-alongs, bonus digital shorts (originally made for the web). New to disc on the Season 3 collection is a conversation with the writers, audition videos, and the original pilot episode. DVD only.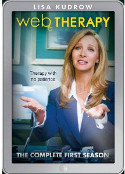 "Web Therapy: The Complete First Season" (eOne) stars Lisa Kudrow as a self-professed online therapist who decides that she can jump over the all the rambling digressions of a traditional therapy session and cut right the heart of the matter in a three-minute online consult. The series was originally created as a series of five-minute webisodes, and then graduated to become a half-hour Showtime series. The disc collects the first season of the Showtime incarnation, featuring guest stars Victor Garber, Lily Tomlin, Jane Lynch, Rashida Jones, Alan Cumming, and Courteney Cox. 10 episodes on two discs, with commentary on all episodes by Kudrow with co-creators Dan Bucatinsky and Don Roos, a featurette, and outtakes. DVD only.
"Wilfred: The Complete First Season" (Fox), starring Elijah Wood as a manic depressive who sees his neighbor's pet dog as a man in a dog suit, is an American remake of a hit Australian show co-created by Jason Gann, who reprises his role as the dog-man Wilfred. The FX original series beings its second season this week. 13 episodes on two discs on Blu-ray and DVD. No review copy was made available by deadline.
"Power Rangers Samurai, Volume 1: The Team Unites" (Lionsgate) and "Power Rangers Samurai, Volume 2: A New Enemy" (Lionsgate) feature four episodes apiece of the new reboot of the juvenile adventure series. DVD only.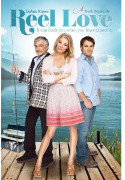 TV Movies:
"Reel Love" (eOne), a romantic comedy made for CMT, stars LeAnn Rimes as a city girl who comes home to her small southern hometown take care of her ailing father (Burt Reynolds) and falls in love. DVD only, featuring interviews with LeAnn Rimes and Burt Reynolds.
"Radio Rebel" (Image), originally made for the Disney Channel, stars Debbie Ryan as a shy high school junior with a secret life as a popular radio DJ. "Teen Spirit" (Image), made for the ABC Family Channel, features Cassie Scerbo as a high school mean girl who has to atone for her bad behavior (guided by guardian angel Tim Gunn) by turning a geeky student (Lindsey Shaw) into a prom queen. DVD only.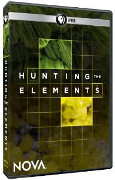 Nonfiction TV:
"Nova: Hunting the Elements" (PBS), hosted by David Pogue, is a feature-length documentary on the nature of the elements and the world of extreme chemistry. Blu-ray and DVD.
"The Code" (Athena), with Oxford professor Marcus du Sautoy, is a three-part series that looks into the mathematical formulas that explain the patterns that define our world. "This is Civilization" (Athena) is the 2007 update of the landmark 1969 series "Civilization," with Matthew Collins this time around looking at the connections between cultures that built civilization as we know it. Both two-disc box sets include a viewer's guide.
Another season:
"Hey Dude: Season 3" (Shout! Factory) offers 13 more episodes of the dude ranch sitcom made for Nickelodeon. "Trial & Retribution: Set 5" (Acorn) features four feature-length episodes from the British crime drama created by Linda la Plante.
For more releases, see Hot Tips and Top Picks: DVDs, Blu-rays and streaming video for June 19