FEATURED POST
Plus Gus Van Sant's 'Drugstore Cowboy,' 'Downfall' from Germany, 'Ip Man' from Hong Kong, and more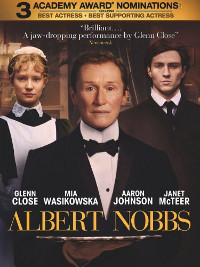 "Albert Nobbs" (2011) earned Oscar nominations for Glenn Close and Janet McTeer as women living their lives under the guise of as men to get better jobs in Victorian-era Ireland. Where Close's tightly-wound butler hides behind the costume, McTeer's handyman lets the public persona celebrate her personality. More here.
"Downfall" (2004), Oliver Hirschbiegel's ambitious and complex dramatization of the final days of Adolph Hitler, is a compelling history lesson and a riveting drama from Germany. Bruno Ganz plays Hitler with creepy charm and paternal affection and Hirschbiegel effectively charts the complexity of events both in the beehive of impotent power in the bunker and in the collapse and chaos above. For the curious, it's also the source film for all those comic YouTube videos with Hitler ranting on utterly inconsequential modern events.
"Ip Man" (2008) from Hong Kong stars Donnie Yen as the legendary teacher and grandmaster of Wing Chun in a mix of biography, historical drama, and martial arts showcase. Set during the Japanese occupation of China, it's all quite conventional and nonetheless rousing, and Yen (who learned Wing Chun for the role) is a model of martial grace and physical control: the calm in the midst of the storm. The film won Best Film and Best Action Choreography at the Hong Kong film awards.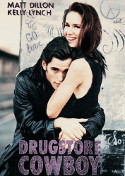 "Drugstore Cowboy" (1989) - Gus Van Sant's down beat tale of gypsy drug addicts, shot on the streets of Portland, Oregon and surrounding areas, mixes low key style and hallucinatory imagery with the grungy details of the sleepy day-to-day life of dead end druggies. Matt Dillon turned around his teen rebel image as the heist mastermind and group leader and William S. Burroughs makes a memorable appearance as the aging junkie Tom the Priest.
For your comedy fix, there's Frank Capra's classic "Arsenic and Old Lace" (1944) with Cary Grant as the dutiful nephew who discovers that his dotty aunts are actually sweet serial killers. Raymond Massey plays Grant's homicidal maniac brother, a part created on stage by Boris Karloff. Capra's earlier "Lady for a Day" (1933), adapted from a Damon Runyon story, is also available.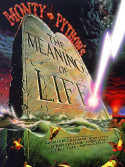 The cheeky "Monty Python's The Meaning of Life" (1983), the last film to feature all of the original Pythons, was also a return to the sketch format of their television days, but with no holds barred: bloody organ transplants from reluctant live donors, death by topless nubile young joggers, a tribute to the sacredness of sperm as a musical extravaganza, and the infamous "Mr. Creosote" sketch, which mixes gag and gag reflex equally.
"Cannibal! The Musical" (1996), the first feature by "South Park" mastermind Trey Parker, is indeed a musical inspired by the true story of Alferd Packer, the only American ever convicted of cannibalism. Blonde, boyish Parker stars as Packer, giving the hapless fellow a decidedly gee whiz innocence while he crams the film with Broadway-style tunes and grotesque gags: bloody body parts, festering sores, human hors d'oeuvres, a celebration of gross-out humor.
Instant TV:
"Queer as Folk: Series 1" (1999), the original groundbreaking British series created by Russell T. Davies, was a minor phenomenon when it was first released over a decade ago. Set in the gay culture of Manchester, it launched the careers of Aidan Gillen ("Game of Thrones") and Charlie Hunnam ("Sons of Anarchy") and found both success and controversy for its frank portrayal of gay culture. More on the series here.
Also from Britain comes the popular mystery "Midsomer Murders: Series 13" (2010) and "Blue Murder: Series 3-5" (2006-2009)
Sight unseen: from Denmark comes two crime shows that I've never heard of, but may be worth checking out for fans of continental thrillers: "The Eagle" (2004), about a team focused on international crime, and "The Protectors" (2009), about an elite team of bodyguards created to protect top government officials targeted by terrorists and organized crime.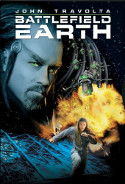 Plus:
I can't recommend these in any way, but there are some folks who, under the right conditions, really enjoy a complete train-wreck of a movie. For you, Netflix offers two of the worst films of the last twenty years: "Battlefield Earth"  (2000), the scientology vanity project based on the L. Ron Hubbard novel and starring John Travolta as an alien with wacky dreadlocks and a passion for well-executed double-cross, and "The Avengers" (1998), not the new superhero movie but the misfired big screen incarnation of the witty sixties spy series, this one with Ralph Fiennes and Uma Thurman as partners with so little chemistry you'd swear they weren't even in the same scenes.
Previous Netflix Instant recommendations here.
For more releases, see Hot Tips and Top Picks: DVDs, Blu-rays and streaming video for August 14