FEATURED POST
Mark Wahlberg is a smuggling legend in this entertainingly preposterous thriller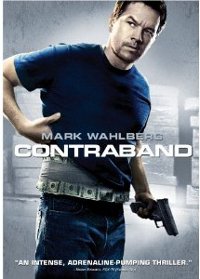 "Contraband" (Universal) stars Mark Wahlberg as a legendary smuggler in a familiar "one last score" story. In this variation on the theme, he comes out of retirement with his old crew to pay off the debt of a screw-up in-law to a psychotic drug dealer (Giovanni Ribisi, really going to town on the crazy factor with an overworked drawl). Just looking out for family the only way he knows how.
"Mark Wahlberg generally brings a terse, direct credibility to his work in action pictures, admits MSN film critic Glenn Kenny. "But that gets him only so far when he doesn't have credible ... OK, maybe "credible" is too much to ask these days, so let's say entertaining, material to work with.
"While the jumping-off point for the New Orleans-set "Contraband," his latest action movie, is as hackneyed as hackneyed gets… it piles on complications and veers in new directions with such impressive dispatch that it more often than not sweeps the viewer past a bunch of plausibility checkpoints with no concerns save how the hero's gonna get out of his next nasty jam. It's a good, chugging caper movie for the most part."
The film, directed by Baltasar Kormákur, is a remake of the Icelandic thriller "Reykjavik-Rotterdam​," which Kormákur produced and starred in. Ben Foster offers solid support as Walhberg's former partner, Kate Beckinsale works at playing street-toughened as the wife, and Lukas Haas, Diego Luna, and J.K. Simmons co-star.
DVD offers commentary by director/producer Baltasar Kormákur and producer Evan Hayes, the featurettes "Under The Radar: The Making of Contraband" and "Reality Factor: The Stunts and Action of Contraband," and deleted scenes. The Blu-ray edition also picture-in-picture option mode with interviews, behind-the-scenes footage, storyboards, and other production footage, plus a bonus DVD and UltraViolet digital copy for download and instant streaming. Also available for digital download and On Demand.

See the trailer below, after the jump.
For more releases, see Hot Tips and Top Picks: DVDs, Blu-rays and streaming video for April 24