FEATURED POST
Plus the first season of 'My Babysitter's a Vampire' and 'The River' and the final season of 'S.W.A.T.'
By 
SeanAx
 May 23, 2012 12:07PM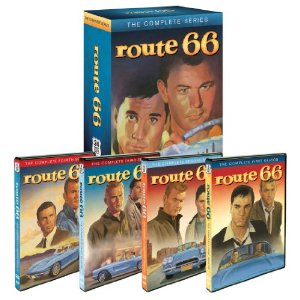 "Sherlock: Season Two" (BBC) ups the ante on the BBC revival of the classic detective, starring Benedict Cumberbatch and Martin Freeman as a Holmes and Watson for the 21st Century London. They arrive on Blu-ray and DVD just a couple of days after completing its American run on "Masterpiece Classic." Reviewed on Videodrone here.
"Route 66: The Complete Series" (Shout! Factory) – College boy Tod (Martin Milner) takes the drivers seat in his Corvette convertible ("My father gave me that car, just before he died. It's the only thing I've got left") and street wise ladykiller Buz (George Maharis), the rough and tumble pragmatist with a chip on his shoulder, rides shotgun in the original TV road show.
It was kind of a "Playhouse 90" on the road, with Tod and Buz as hosts and eternal guest stars as they traveled this great nation of ours looking for work and landed in the midst of dramas playing out in every city and town they encountered. Every episode opens against the landscape of their new location with Nelson Riddle's jazzy theme song providing the continuity. Maharis left the show in the middle of the third season and Glenn Corbett stepped into the passenger's seat as Linc Case, a Vietnam Vet looking for himself on the road, for the rest of the series. Corbett was never as dynamic or charismatic as Maharis but the chemistry improves in the final season as they settle into their friendship and Corbett offers something that had not been seen on TV at the time: the alienated war vet fighting PTSD (though it's never called that) and struggling to find his place in the civilian world.
Created by writer Stirling Silliphant and producer Herbert B. Leonard (who both came from the similarly structured "The Naked City"), it was the best of its kind and it remains one of my favorite shows. Guest stars appearing in the four-season run include Everett Sloane, Janice Rule, Lee Marvin, Walter Matthau, Sylvia Sidney, Joan Crawford, Dan Duryea, Darren McGavin, Robert Duvall, James Caan, Robert Redford, Gene Hackman, William Shatner, and in the lighthearted "Lizard's Leg and Owlet's Wing," Boris Karloff, Peter Lorre and  Lon Chaney, Jr. play themselves. And there are episodes directed by Robert Altman and Sam Peckinpah in the second season.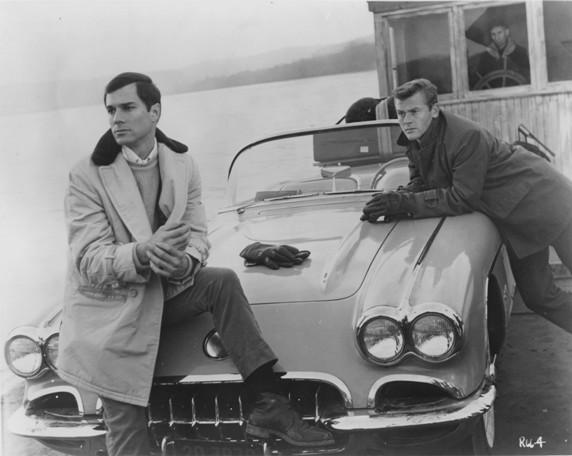 The first three seasons were previously released by Infinity Entertainment. Shout! Factory presents the same digital masters as the earlier releases for those seasons (including two episodes cut for syndication), with slightly improved quality for the fourth and final season. 116 episodes on 23 discs, plus a 24th disc with supplements, including a 1990 William S. Paley Television Festival panel featuring writer/producer Herbert B. Leonard, star George Maharis, episode directors Arthur Hiller and Elliot Silverstein, and casting director Marion Dougherty. Collected in four standard cases with hinged flaps in a box set. What it's missing is an episode guide: an anthology show like this, with guest stars in every episode, really needs some kind of guide.
See a series trailer below, after the jump.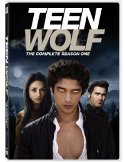 "Teen Wolf: The Complete Season One" (Fox) is MTV's entry in the supernatural teenager series. Though ostensibly an updating of the Michael J. Fox eighties horror comedy, it's really a coming-of-age drama by way of young adult melodrama for the post-"Buffy" era. Tyler Posey is the good-looking but socially outcast kid who gets bitten in the woods and starts manifesting feral qualities during full moons and adrenaline and testosterone surges, Crystal Reed is the new girl he falls hard for (who just happens to come from a line of werewolf hunters – long story), and Dylan O'Brien is the best friend whose movie geek knowledge turns out to be spot-on when it comes to werewolf lore.
It roils all that teen angst and young love hormones into a boy learning to control his werewolf powers (a metaphor for young adult hormones, of course, but one that works just fine) and choose his pack, rather than let the pack choose him. They got this one right -- it's stylish, clever, and developing a supernatural mythology at least as interesting as the "The Vampire Diaries" -- and it's coming back for another season in June. 12 episodes including an extended version of the finale) on three discs, plus commentary tracks on multiple episodes, a collection of featurettes, and deleted and extended scenes. DVD only.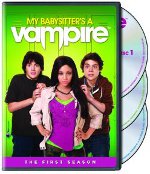 "My Babysitter's a Vampire: The First Season" (Warner), meanwhile, is from the Disney Channel, and is appropriately lighter. Matthew Knight is the geeky high school freshman who can't be trusted to look after his kid sister and Vanessa Morgan is the titular babysitter hired to take his place. Think of it as a kind of a "Buffy" for adolescents in a sitcom format and tongue-in-cheek sensibility. And film buffs take note: cult Canadian director Bruce Macdonald directs the TV movie pilot and the initial few episodes of the series. 13 episodes plus the TV movie pilot on three discs, DVD only.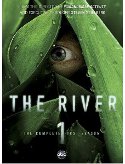 "The River:  The Complete First Season" (ABC), from Oren Peli (director of "Paranormal Activity") and executive producer Steven Spielberg, turned out to be the last season for this paranormal series about the search for a missing explorer on Amazon River. Bruce Greenwood stars as the missing wildlife expert and TC personality and Leslie Hope is his wife, who leads the expedition. Eight episodes on two discs, plus commentary on two episodes, deleted scenes, and a featurette.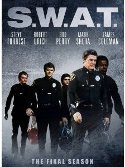 "S.W.A.T.: The Final Season" (Shout! Factory) – In fact, this urban action cop show about the Special Weapons and Tactics team of the LAPD only lasted two seasons but it made an indelible impression in the popular culture, if only for making "S.W.A.T." a household term. Steve Forrest leads the elite group of five highly trained and heavily armed officers (Robert Urich, Rod Perry, Mark Shera, and James Coleman) assigned to situations too dangerous for even the police to handle. The memorable theme song became a radio hit. 22 episodes on six discs.
"Rizzoli & Isles: The Complete Second  Season (Warner) continues the crime series starring Angie Harmon as tough homicide detective Jane Rizzoli and Sasha Alexander as brainy, stylish and socially maladroit medical examiner Dr. Maura Isles, colleagues and best friends on the Boston PD. These opposites anchor this female buddy cop show with humor and character color. 15 episodes on three discs, plus a featurette on the making of an episode, deleted scenes and a gag reel, and a bonus Ultraviolet digital copy of the complete series, for download and instant streaming.
For more releases, see Hot Tips and Top Picks: DVDs, Blu-rays and streaming video for May 22