New Release: 'The Master' and the acolyte
Joaquin Phoenix and Philip Seymour Hoffman star in one of the most challenging dramas of 2012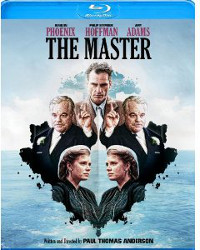 "The Master" (Anchor Bay) is "Quite possibly the movie of the year, or the decade," proclaims MSN film critic Glenn Kenny.
Written and directed by Paul Thomas Anderson and starring Joaquin Phoenix as a World War II veteran unable to assimilate in post-war society and Philip Seymour Hoffman as a self-possessed guru who develops a personal interest and an inexplicable (yet absolutely human) affection for this damaged man, "The Master" is as singular and challenging a human drama as you'll find from 2012.
In this age of digital filmmaking, Anderson shot the film on 70mm, once the high-definition film stock of Hollywood epics, and then uses this epic format for more intimate purposes, shooting a film of interpersonal relationships in close quarters, with the camera taking stock of faces and body language to register the most subtle details between the explosions of self-destruction.
Kenny explains what about the film impresses him so: "It's a period piece that recreates the late '40s and early '50s in almost microscopic detail while almost never offering a panoramic, ostensibly contextualizing perspective on those times.
"It's a visually bold movie, shot with a camera that exposes a film frame nearly twice as big as 35mm and captures an attendant increase of detail, but also a movie that values the intimate close-up far more than the conventionally impressive wide shot. It's a movie inspired in part by a real "master" and the religion he founded. Yes, Lancaster Dodd bears many similarities to Church of Scientology founder L. Ron Hubbard, and a number of incidents in the movie bear a direct relation to the creation of that ostensible church and the concoction of its urtext, "Dianetics." But it's also less about that specific set of beliefs than about how humans rely on belief systems in general to try and lift themselves out of an elemental rage, and to assert, yes, that man is not an animal."
The film earned Academy Award nominations for star Phoenix, Hoffman, and Amy Adams, who plays Hoffman's cunning wife, and it placed third in MSN's Top Ten Films of 2012 list, where Kenny again expounded on the power and ambition of the film: "At heart, it's about the uneasy truth that all people are difficult, that rage is an all-too-human trait, and that the things we do to deal with that rage, from drinking ourselves insensate to creating a belief system that says all our traumas are rooted in past lives, can maybe scratch an itch a bit but can never really get to the bottom of the unnamable thing that's really eating at us. And that's pretty heavy ..."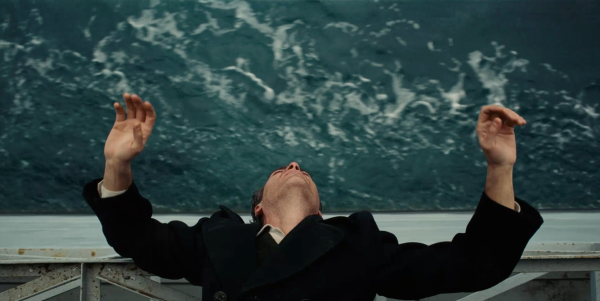 Blu-ray and DVD, with unconventional supplements befitting an unconventional drama. "Back Beyond" is a collection of deleted scenes and outtakes edited into a 20-minute impressionistic companion piece to the film set to the music of composer Jonny Greenwood. The eight-minute "Unguided Message" describes itself as "short / behind the scenes," which is as good a description as any. With no interviews or narration, this is no formal featurette but another impressionistic piece, this time of behind-the-scenes footage from the set.
Exclusive to the Blu-ray is John Huston's 1946 documentary "Let There Be Light," a portrait of Mason General Hospital on Long Island, a racially integrated psychiatric hospital where soldiers suffering from psychologically scars underwent treatment. It was the first film to explore post-traumatic stress disorder (PTSD), before it was ever given that name, and attempt to share the difficulty of soldiers returning from combat in World War II to civilian life with the public. A powerful film, a landmark documentary, and an illuminating supplement to a film about a man damaged, perhaps beyond repair, from the war.
Also available On Demand, on digital download and VOD, and at Redbox.
For more releases, see Hot Tips and Top Picks: DVDs, Blu-rays and streaming video for week of February 26