The Cool, the Classic and the Collectible: Fellini's Clowns and Kluge's Germany
Plus DVD/Blu-ray debuts, originals and special editions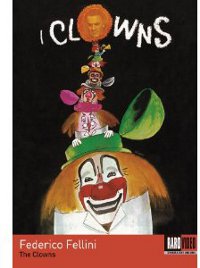 "The Clowns" (RaroVideo) - The debut stateside release from RaroVideo, an Italian boutique label specializing in art cinema and unusual releases, is the American DVD debut of Federico Fellini's "The Clowns" ("I Clowns"), a first-person exploration/apprecia​tion of the art and culture of clowns made with the usual indulgence of its director. Reviewing the film in 1971, Roger Ebert wrote of this mix of fact and fancy: "This is artful and sometimes very amusing, but it doesn't work as fiction because Fellini is tied to facts, and it doesn't work as documentary because Fellini will not (cannot?) abandon his gift of giving the raw material an artistic shape." Originally made for Italian television, this edition is presented in the TV aspect ratio of 1.33:1. In Italian and French with English subtitles. DVD Beaver reviewer Eric Cotenas offers a review of the disc, citing some "egregious edge-enhancements that mar the digital presentation" but overall giving the release his approval.
The generous DVD release features Fellini's 1953 short "La Agenzia Matrimoniale" (made for the anthology film "Love in the City"/"L'amore in citta") and Adriano Arpa's 45-minute visual essay "Fellini's Circus," which analyzes the film and explores the culture presented in the film. The disc is in a paperboard holder in a slipsleeve and accompanied by a handsome 50-page booklet with credits, production notes, stills, sketches by Fellini and "A Journey Into Shadow," featuring excerpts from Fellini's essays and script notes on the film.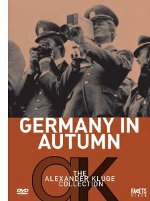 "Germany in Autumn" (Facets), the latest film in "The Alexander Kluge Collection," is actually an omnibus film features segments by Kluge (who organized the project as a response to the terrorist kidnapping of German industrialist Hanns-Martin Schleyer in 1977) and his fellow New German Cinema directors, including Rainer Werner Fassbinder, Edgar Reitz and Volker Schlöndorff. "It is, of course, wildly uneven (and sometimes insufferable), but there's an urgency and engagement in each of the episodes," wrote Chicago Reader critic Dave Kehr upon its American release. The disc also features the documentary short "News of the Staufers" by Kluge.
"Cannes Man" (Cinema Libre) stars Seymour Cassel as, a legendary Hollywood producer with the gift of hype who takes an unknown writer (Francesco Quinn) and turns him into the hottest property at the Cannes Film Festival. Director Richard Martini shot the 1996 film on location at Cannes and lined up cameos from dozens of stars and celebs (among them Johnny Depp, Jim Jarmusch, Lara Flynn Boyle, Benicio Del Toro, Robert Evans, Dennis Hopper, and John Malkovich). The gag in the title is, unfortunately lost on most folks not steeped in film culture: it's pronounced "Con Man." Previously released on DVD, it gets a new edition along with a Blu-ray debut from Cinema Libre.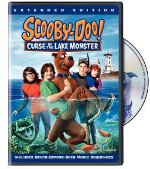 "Walking On Water: Special Edition" (Sony) is a re-release of the 2007 surf documentary with two featurettes spotlighting surfer Bethany Hamilton, the real-life surfer whose story is soon to be the major motion picture "Soul Surfer."
"Scooby-Doo! Curse of the Lake Monster" (Warner) – Zoinks! It's another live-action Scooby film, this one originally made for the Cartoon Network but offered in an "extended edition" for DVD and Blu-ray.
"S.W.A.T.: Firefight" (Sony) - Gabriel Macht, Kristanna Loken, Carly Pope and Robert Patrick star in this direct-to-DVD (and Blu-ray) sequel/spin-off of the 2003 feature.