Streams and Channels: Comic-Con On Demand
If you can't come to San Diego…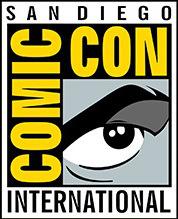 Comic-Con 2012, the San Diego comic book convention that has become the center of the geek culture universe, is expected to attract well over 100,000 of fans of superheroes, science fiction, fantasy, horror, and other genre staples of pop culture movies and TV from July 11-15.
For those who can't attend, which frankly is most us, On Demand will offer free coverage of select events and a collection of behind-the-scenes featurettes and interviews with directors, writers, costume and special effects experts. The free package runs until August 6 on participating cable systems, under the category "Comic-Con" on most systems (Comcast calls it "Based on Comic Books"), and you can also access the programs online at www.rentmoviesondema​nd.com/comic.
In addition to the free content, a Comic-Con-themed movie collection has been added to the Movies on Demand line-up. These are not for free, mind you, but your basic pay per view package. The line-up includes Morgan Spurlock's new documentary "Comic-Con Episode IV: A Fan's Hope" along with science fiction new (the 2009 "Star Trek") and not-so-new ("Alien" and "Aliens"), superhero movies ("Iron Man II" and "Superman Returns"), and other comic book adaptations ("Watchmen," "V for Vendetta," "Wanted"). The complete list is as www.rentmoviesondema​nd.com/comic.
You can follow MSN's coverage of Comic-Con 2012 at Parallel Universe here.
For more releases, see Hot Tips and Top Picks: DVDs, Blu-rays and streaming video for the week of July 3