New on Netflix Instant: Oscar nominees 'Syriana' and 'Boyz N the Hood'
Plus 'Once Upon a Time in the West,' 'Superman,' Woody Allen, and more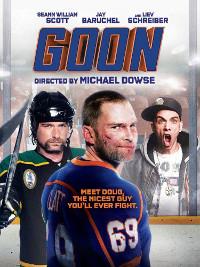 "Goon" (2011) is Seann William Scott as a former bar bouncer turned enforcer on a minor league hockey team. He can't play but he sure can deliver a bruising body check. MSN film critic Kat Murphy was happily surprised that "it turns out this little movie's a charmer, perfectly calibrated as a sweet, slow-cooking sports comedy (and love story), chock-full of colorful characters who score, on and off the ice, by consistently breaking out of cookie-cutter caricature." Jay Baruchel, Alison Pill, and Liev Schreiber co-star.
"The Decoy Bride" (2011) is Kelly MacDonald, a local girl hired to lure the press away from the high profile wedding of a British author (David Tennant) and a movie star (Alice Eve) and ends up distracting the author himself. "The movie, like an island vacation, passes pleasantly and all too quickly," writes Neil Genzlinger for The New York Times. The romantic comedy is on Blu-ray and DVD, with featurettes, interviews, and deleted scenes.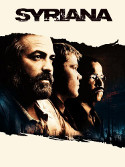 George Clooney earned an Oscar for his performance in "Syriana" (2005) as a disillusioned CIA agent who stumbles on to a conspiracy in a small oil-rich country mired in greed and international competition for its oil. It's not always easy to put the puzzle pieces together in this complicated thriller -- they don't fit with the easy snap that we're used to in American movies -- but the message of political and corporate self interesting in this pointed thriller of modern geopolitical realities is unmistakable, and it's pissed off about it.
John Singleton became the youngest director ever nominated for a Best Picture Academy Award in his accomplished debut feature "Boyz N the Hood" (1991) and it remains his best film: angry, mature, thoughtfully presented and directed with passion and sureness. Cuba Gooding Jr. is superb in his first lead role (what happened to him?) and Larry Fishburne dominates as the moral center, a man out to make a difference and a father dedicated to saving his son from the destruction all around him in South Central L.A., a city that resembles a war zone.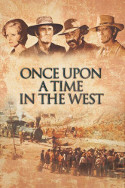 Part spaghetti western and part American epic, "Once Upon a Time in the West" (1968) is one of the greatest westerns every made. Director Sergio Leone, fresh from turning the west into the cool, cruel mercenary world of the Clint Eastwood "Dollar" films, went to Monument Valley to create a horseback epic of bad guys with a heart of gold and an iron engine building a nation in desert. Charles Bronson is the harmonica-playing hero, Henry Fonda the blue-eyed killer, and Claudia Cardinale the desert flower, while Ennio Morricone's score is so essential you could call it a co-star.
"Superman: The Movie" (1978), directed by Richard Donner, captures just the right sense of wonder and naiveté to make the first real superhero film of the blockbuster age a modern superhero fairy tale. Christopher Reeve strikes a sincere tone as the man of steel, a do-gooder who has no self-consciousness in his belief in truth and justice (and the American Way), Margot Kidder brings an eccentric and sexy spunk to Lois Lane, and Gene Hackman, Glenn Ford, and Marlon Brando co-star.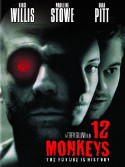 "12 Monkeys" (1995), directed by Terry Gilliam and inspired by Chris Marker's experimental short "La Jetee," is a dark, dense, delirious science fiction thriller of mind games and time travel conundrums: a millennial disaster movie woven through with a mad poetry. Bruce Willis is the troubled traveler from a ravaged future sent back to uncover the mysterious warning of "the 12 monkeys" and Brad Pitt earned an Oscar nomination as an asylum inmate. Willis also stars in Luc Besson's visually extravagant "The Fifth Element" (1997), a narrative mess but a stunning glob of eye candy, thanks to designs from graphic artist Moebius and fashion designer Jean Paul Gauthier.
Woody Allen's "Radio Days" (1987) is steeped in nostalgia, less a story than a series of reminiscences (which Allen narrates in a first person remembrance of childhood delights) about radio fantasies and World War II fears as seen through the mind's eye of a ten year old. If you prefer the older, funnier Allen, you can enjoy is science fiction goofing in "Sleeper" (1973) and his spoof of Russian literature, Ibsen plays, and Bergman movies in "Love and Death" (1975).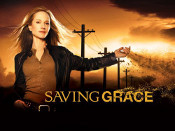 Instant TV:
"Saving Grace: Seasons 1-3" (2007-2009) presents the entire TNT original series starring Holly Hunter as a brilliant, fearless and reckless Oklahoma City police detective with her own personal guardian angel (Leon Rippy). Imagine "Touched By an Angel" sending their most dogged eccentric to watch over a shameless screw-up. The drawling, plainspeaking Earl (Leon Rippy) may not be the guardian she'd like, but he might be the one she needs and it's quite the wrestling match, both figuratively and literally, as she fights him every step of the way. It's not always pleasant but it's as fearless as its star and Hunter plays the role without vanity or apology. Laura San Giacomo and Bokeem Woodbine co-star.
"Family Guy: Seasons 1-7" (1999-2008) offers more than 100 episodes of Seth MacFarlane's animated sitcom about a suburban working class family tackling the crises of the modern age (work, raising teenage kids, drinking beer and watching TV) with absurdist humor and wacky sight gags.
For more releases, see Hot Tips and Top Picks: DVDs, Blu-rays and streaming video for the week of July 3