The New Release Rack: Hoffman and Walken square off in 'A Late Quartet'
Plus romantic comedy 'Celeste and Jesse Forever,' crime thriller 'Deadfall,' French drama 'Little White Lies,' and more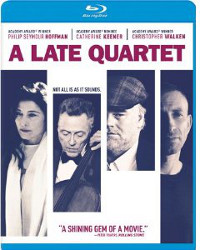 "Flight" (Paramount) earned Oscar nominations for Washington, as the alternately charmingly confident and ferociously selfish and self-destructive pilot, and for screenwriter John Gatins. Blu-ray, DVD, On Demand, and at Redbox. Videodrone's review, with an interview with Oscar nominated screenwriter John Gatins, is here.
"A Late Quartet" (Fox) stars Philip Seymour Hoffman, Christopher Walken, and Catherine Keener as members of an acclaimed string quartet facing the illness and retirement of one of its members. The film "actually takes classical music seriously for its own sake rather than treating it as something that needs to be indulged for the sake of telling a story about a musician or two," acknowledges MSN film critic Glenn Kenny, who has some problems with the film's storytelling. "I'm coming down a little hard on a well-intentioned and in many respects well-made (and in all respects very well-acted) movie here, I know. But the moments of it that are really good, and feel the truest… make the more obvious and pat stuff stand out in stark, frustrating relief." Yaron Zilberman directs and co-writes. Blu-ray and DVD, with a featurette. Also On Demand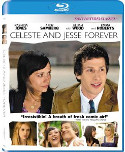 Rashida Jones co-writes and stars in "Celeste and Jesse Forever" (Sony), an indie romantic comedy about a married couple (Jones and Andy Samberg) who try to remain friends during their divorce. "You believe in Celeste and Jesse, and you understand how much they love each other, and at the same time how that's not quite enough to keep them together as a functioning unit," recommends MSN film critic James Rocchi. Chris Messina, Ari Graynor, Elijah Wood, and Emma Roberts co-star. Blu-ray and DVD, with commentary, featurettes, and deleted scenes. Also On Demand and at Redbox.
"Here Comes the Boom" (Sony) stars Kevin James as a high school teacher who moonlights as a mixed martial arts fighter to raise money when budget cuts threaten to dismantle the music program. MSN film critic James Rocchi calls it "a welcome surprise… "Here Comes the Boom" is enjoyable -- or, at the very least, not torture like "Grown Ups" and "I Now Pronounce You Chuck and Larry"." Salma Hayek and Henry Winkler co-star and Adam Sandler regular Frank Coraci directs. Blu-ray and DVD, with a featurette and deleted scenes (the Blu-ray includes additional featurettes). Also On Demand and at Redbox.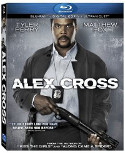 "Alex Cross" (Summit) starring Tyler Perry (out of drag) as the police detective and profiler, a character previously played by Morgan Freeman, is an utter train wreck of a thriller and quite possibly the worst film of 2012 (certainly the worst I saw). MSN film critic Glenn Kenny doesn't pull any punches, calling it "one of the most ridiculous, laughable and dim-bulbed serial killer thrillers in recent memory or ever." Not much to add to that. But give Matthew Fox credit for going for broke as the sadistic killer he hunts. Edward Burns, Rachel Nichols, Carmen Ejogo, and Cicely Tyson co-star. Blu-ray and DVD,with commentary, a featurette, deleted scenes, and digital copies. Also On Demand and at Redbox.
Much more interesting is "Deadfall" (Magnolia), a snow-blind crime drama with Eric Bana and Olivia Wilder as sibling thieves on the run in the winter snows along the north border with Canada. MSN film critic Kat Murphy calls it "a nifty little noir thriller that showcases solid acting and potent action, all within strikingly visualized winterscapes and interiors." Charlie Hunnam (of "Sons of Anarchy"), Kate Mara, Kris Kristofferon, and Sissy Spacek co-star and Stefan Ruzowitzky directs. Blu-ray and DVD, with featurettes and interviews.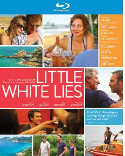 Foreign Affairs:
"Little White Lies" (MPI), directed by Guillaume Canet (of "Tell No One") is a a kind of Gallic "Big Chill" reunion drama with Marion Cotillard, François Cluzet, and Jean Dujardin as some of the old friends who reunite when one of their group lands in intensive care and the tensions hidden under white lies rise to the surface. "This new movie received a mixed critical reception in France and was successful at the box office," observes New York Times film critic Stephen Holden. "But… it doesn't peer very deeply into the souls of these spoiled, marginally sympathetic narcissists, whose ties to one another seem superficial…." Blu-ray and DVD, in French with English subtitles, with a featurette.
"The Pool" (Kino Lorber), about a hotel worker who gets a job tending the garden and pool of a wealthy homeowner, is directed by American filmmaker Chris Smith in India with a local cast speaking Hindi. DVD, with a featurette and deleted scenes. Reviews here.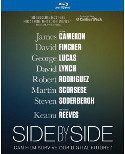 True Stories:
"Side By Side" (New Video), produced and hosted by Keanu Reeves, takes a look at filmmaking in the midst of transition from celluloid to digital by talking to some of the most important and prolific filmmakers working today, from James Cameron and David Fincher to Martin Scorsese and Steven Soderbergh. Indiewire film critic Eric Kohn writes that "this talking heads survey of the transition from shooting on film to digital video is against all odds an imminently watchable overview, and not only because Reeves has decent interview skills." Blu-ray and DVD, with deleted scenes and bonus interviews. More interviews here.
"Paul Williams: Still Alive" (Virgil) profiles the award-winning songwriter and performer in a documentary that tangles his story with director Stephen Kessler's own obsession with Williams. "The insightful, rueful, intensely self-critical and self-aware Williams delivers a harsh look at his own accomplishments, as well as at Kessler's process," observes New Yorker critic Richard Brody. DVD, with bonus concert footage.
Also arriving this week: "Somewhere Between" (Docurama), which profiles four Chinese girls adopted by American families as they grow up American (DVD, reviews here), and "Diana Vreeland: The Eye Has to Travel" (eOne), a portrait of the "Empress of Fashion" (DVD, reviews here).
Plus:
Miley Cyrus is "So Undercover" (Millennium) as a private investigator recruited by the FBI to infiltrate a college sorority. Jeremy Piven is her contact. Blu-ray, DVD and Redbox. Reviews here.
Katharine McPhee is a Croatian crime lord's daughter in the romantic comedy "You May Not Kiss the Bride" (Freestyle) with Dava Annable, Rob Schneider, Mena Suvari, and Kathy Bates. I guess it's hoping for the "Smash" boost? DVD.
Here are some American indies going straight from the festival circuit to disc: urban drama "Yelling to the Sky" (MPI) with Zoe Kravitz, Tim Blake Nelson, and Gabourey Sidibe (Blu-ray and DVD), "In Our Nature" (Flatiron) with Zach Gilford, Jena Malone, Jena Malone, and Gabrielle Union in an upstate New York vacation home (DVD), and "The Dynamiter" (Film Movement), a family drama set in Mississippi (DVD, with bonus short "The Roundup").
Also new: "The Coalition" (Magnolia, Blu-ray and DVD, with commentary and interviews) and "A Perfect Ending" (Wolfe, DVD, with six featurettes and an extended love scene).
For more releases, see Hot Tips and Top Picks: DVDs, Blu-rays and streaming video for week of February 5