New on Netflix Instant: 'Thor,' 'Adventureland,' and 'Shakespeare in Love'
Norse Gods, Oscar winners and foreign films are added to the Instant offerings this week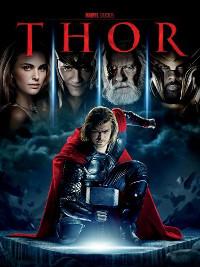 "Thor" (2011), with Chris Hemsworth as the Norse God, Natalie Portman as a spunky physicist and love interest, and Tom Hiddleston as Loki, has arrived, just in case you need to backfill your superhero sagas in the wake of "The Avengers." Kenneth Branagh directs the Norse god-as-comic-book hero movie with Shakespearean dimension and god-versus-robot fantasy action. In other words, full of sound and fury and not much else. Chris Hemsworth does cut an impressive figure as the Aryan princeling god, though, and Kat Dennings is the saving grace of the mortal cast, her eyes lingering over Hemsworth's physique with a playful sexuality absent from Portman's performance.
"Adventureland" (2008), Greg Mottola's follow-up to "Superbad," charts the lost summer of college graduate James (Jesse Eisenberg) working in a rickety theme park in 1987. James is like a high school nerd who discovered in college that ambition and intelligence are actually admirable qualities, but they are lost on this crowd except for Em (Kristen Stewart), the smart, supercool and somewhat messed-up girl that makes the job bearable. It's less outrageously funny than "Superbad" but more savvy. They may be technically adults, but their social behavior hasn't matured much beyond high school and James' coworkers still seem trapped in identities that formed long before. Written with an empathy for all the characters and directed with a sharp eye for telling detail and a sensitivity to honest social behavior and cruel social double standards, it's about relationships and responsibility and identity. The coming-of-age story really is about growing up.
"The Killer Inside Me" (2010) is Michael Winterbottom's brutal adaptation of Jim Thompson's violent pulp novel about a sociopath of a seemingly affable lawman (Casey Affleck) who happens to be a sociopath. Winterbottom, who directs with a chilling calm, doesn't flinch from the violence, which sparked debates over the ethics of presenting violence onscreen. The scenes of brutality against women (Kate Hudson and Jessica Alba) are neither exploitative nor titillating but they are so visceral and unpleasant that some audiences will want to steer clear.
Johnny Depp takes on Hunter S. Thompson for a second time with "The Rum Diary" (Sony), based on Hunter's quasi-autobiographic​al novel. Depp, who played the notorious gonzo journalist in "Fear and Loathing in Las Vegas," here takes on the role of  an American journalist who takes a freelance assignment in Puerto Rico in the 1950s.
"Shakespeare in Love" (1998), John Madden's love letter to the romance of art and the art of romance, is a fantasy of the Bard's life as seen through the conventions of his own cross-dressing farces and refracted through a modern sensibility. Gwyneth Paltrow turns the role of her career into pure laughter and love (who would doubt this willowy goddess is Shakespeare's muse?), Joseph Fiennes plays the young Shakespeare as a writer inspired by the rush of a secret affair, and Geoffrey Rush slurs the romantic mantra through his artistically rotted teeth: "Everything always works out in the end." "How?" "I don't know, it's a mystery." It won seven Academy Awards, including Best Picture and Best Actress (Gwyneth Paltrow).
"The Cider House Rules" (1999), adapted from John Irving's novel and directed by Lasse Halstrom, earned Academy Awards for Best Supporting Actor Michael Caine and Best Adapted Screenplay for John Irving.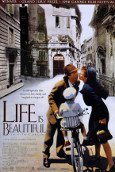 From Italy comes another Oscar winner, Roberto Benigni's "Life is Beautiful" (1997), a dark comedy of a Jewish father who tries to shield his son from the horrors of the Holocaust. It's almost as famous for Benigni's crazy Oscar acceptance speech as for its controversial mix of horror and farce.
From France comes "Time Out" (2001) from Laurent Cantet, a drama that explores the self-esteem of employment and the shame of losing a job and reveals something primal in the overwhelming, defining power it has over our lives and our identities, and the romantic drama "Mademoiselle Chambon" (2009), a bittersweet portrait of a love affair between a happily married construction worker (a gruffly warm Vincent Lindon) and a single, lonely schoolteacher (the willowy Sandrine Kiberlain). It's more chamber piece than grand opera, played out in longing looks, awkward silences and crumbling resistance.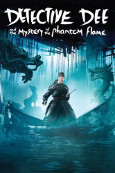 And from Hong Kong is "Detective Dee and the Mystery of the Phantom Flame" (2010), a dazzling (if at times silly) action spectacular of martial arts magic and CGI mayhem starring Hong Kong superstar Andy Lau as a political prisoner freed to uncover a plot against the Empress (Carina Lau).
For more releases, see Hot Tips and Top Picks: DVDs, Blu-rays and streaming video for June 12