Artwork Debut: Tarantino XX
The Blu-ray box set mural by Ken Taylor of Mondo debuts
By 
SeanAx
 Oct 26, 2012 10:11AM
In celebration of Quentin Tarantino's twenty-years of filmmaking, the "
Tarantino XX: 8 Film Collection
" releases on Blu-ray November 20th!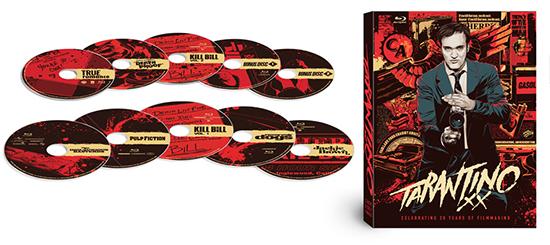 The 10-disc set will collect all seven films that Tarantino has directed to date, from "Reservoir Dogs" to "Inglourious Basterds," plus "True Romance" (directed by Tony Scott from an original Tarantino screenplay) and two discs of supplements.
It will also feature a six-panel mural by artist Ken Taylor of Mondo, who also designed the cover and disc artwork for the set. The complete fold-out mural debuts here: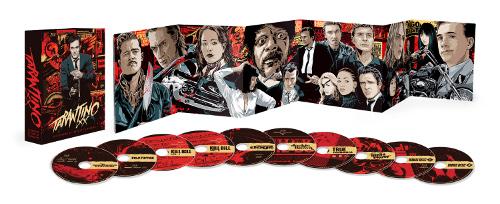 Earlier:
MSN debuts panel four of the mural: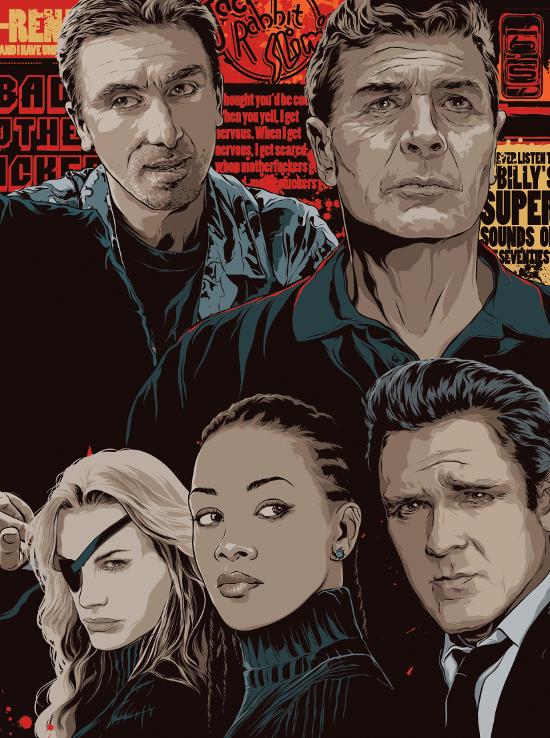 Follow along this week as the amazing interior artwork of the box set is revealed one panel at a time! Created by artist Ken Taylor of Mondo, the box set interior includes an extensive illustrated mural of characters from all 8 films including "Pulp Fiction," "Jackie Brown," "Inglourious Basterds" and more!
Monday:
Slashfilm.com (
panel 1
)
Tuesday:
AOL Moviefone.com (
panel 2
) and Hollywood.com (
panel 3
)
Wednesday:
MSN Movies (see above) and IGN.com (
panel 5
)
Thursday:
Yahoo! Movies (
panel 6
)
Friday:
Wide reveal of completed artwork!