New on Netflix Instant: A James Bond Streaming Festival
Plus John Wayne, Bruce Lee, David Lynch, Mr. Spock, and more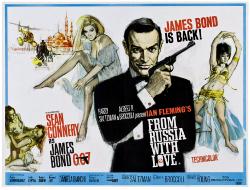 It's a James Bond festival on Netflix Instant, including two of the greatest Bond outings ever. Sean Connery stars in "From Russia With Love" (1963) 007's second and perhaps finest outing, which features a blonde, buff Robert Shaw as Bond's most ruthless nemesis. Lotte Lenya and Pedro Armindariz co-star in this sleek, high energy trip through the Iron Curtain, which concludes with a non-stop chase across Europe. Handsome, self-effacing Australian model George Lazenby made his only 007 appearance in the underrated "On Her Majesty's Secret Service" (1969). It features great ski chases, a wild, careening car chase on icy roads, and the only time Bond married the babe (Diana Rigg – who could blame him?).
After a brief retirement, Connery returned for his final "official" appearance in the "official" Bond series with "Diamonds Are Forever" (1971), a tongue-in-cheek adventure in Las Vegas where he battles Blofeld (this time played by Charles Gray), a pair of fey, sardonic henchmen, and bikini-clad karate killers named Bambi and Thumper. Roger Moore took over from Connery (after the interim appearance of one trick 007 George Lazenby) and "The Man With the Golden Gun" (1974) is his second appearance, which pits him against master marksman and million dollar assassin Christopher Lee, one of Bond's most charismatic villains, and his memorable sidekick Herve Villachez. It gets a little goofy but watch for the great corkscrew car jump. Jaws (Richard Keil) returns in "Moonraker" (1979), a "Star Wars" inspired outer space adventure, but this goofy, misguided sci-fi extravaganza uses him as comic relief. Gorgeous effects can't overcome a bland set of heroes and villains.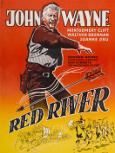 Two classic westerns with The Duke are now available. Montgomery Clift made his film debut opposite grand old icon John Wayne in "Red River" (1948), Howard Hawks' 'Mutiny on the Prairie' cattle drive epic, and the opposition of acting styles is electric: laconic elder statesman Wayne versus intense upstart method actor Clift. Hawks' style leans more to Wayne: measured, easy-going, he seems to let the characters take the story along with them, but he's a shrewd storyteller with a great tale to tell.
John Ford punctures the heroic myths he helped create in "The Man Who Shot Liberty Valance" (1962), starring John Wayne as a gunfighter who sacrifices his frontier for civilization and a far-too-old James Stewart as the naïve tenderfoot lawyer from the East. It's one of the great westerns and Ford's most ambiguous portrait of the lies that built the west: "When the legend becomes fact, print the legend."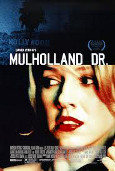 "Mulholland Dr." (2001), which earned David Lynch his third Oscar nomination for Best Director, is an ingenious exercise in creative rewriting and re-conception. Lynch transformed an open ended TV pilot into a beautifully realized feature with a weird, mystical logic that, in its unique Lynchian way, makes a twisted emotional sense. More than simply weird and spooky, this is Lynch plumbing the personal worlds of the haunted, the guilty, and the emotionally tortured in the searing colors of a dreamy, delirious melodrama.
"Kagemusha" (1980), Akira Kurosawa's dark historical drama and his first samurai warrior epic in color, stars Tatsuya Nakadai a petty thief saved from crucifixion to impersonate a powerful warlord when he is killed in battle. The title translates to "the shadow of the warrior."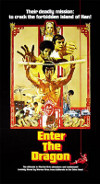 "Enter the Dragon" (1973) is the film that made Bruce Lee a legend, a glorified B-movie mix of kung-fu fighting (choreographed by Lee himself) and James Bond intrigue elevated by the charismatic presence and graceful but deadly moves of lean, wiry martial arts master Lee. John Saxon and Jim Kelly co-star as maverick American competitors but Lee is the show here and director Robert Clouse uses the martial arts tournament setting to fill the film with a roll call of martial arts styles.
"Star Trek II: The Wrath of Khan" (1982) remains the best "Star Trek" feature ever made, a pirate movie in space with an obsessed villain (wild-maned and bare-chested Ricardo Mantalban) and an impish Kirk. Director Nicholas Meyer brings a panache to the production and William Shatner, Leonard Nimoy, and DeForest Kelley seem to have both gotten in touch with their characters and relationships all over again. "Star Trek III: The Search for Spock" (1984) picks up where "Khan" left off. Leonard Nimoy made his directorial debut with this feature and he's still getting his space legs, but the Enterprise crew are old hands at this by now and they hold the film together.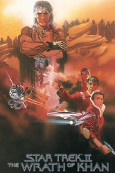 "Night Train to Munich" (1940), a British thriller directed by Carol Reed, channels Alfred Hitchcock's "The Lady Vanishes," thanks to leading "Lady" Margaret Lockwood and a script by Frank Launder and Sidney Gilliat that offers stalwart Brits, scheming Nazies, and another train. Rex Harrison stars as a charismatically cocky British agent who infiltrates Germany on sheer bluster alone and escapes thanks to implausible but entertaining twists.
Previous Netflix Instant recommendations here
For more releases, see Hot Tips and Top Picks: DVDs, Blu-rays and streaming video for week  of October 9
Are you sure you want to delete this comment?