The New Release Rack: 'Dredd' – Judge, jury, and executioner in a brutal future
Plus the controversial 'Compliance,' 'The House at the End of the Street,' 'Samsara,' and more
"Frankenweenie" (Disney), Tim Burton's adolescent twist on the classic story, mixes a love of horror movies with an innocently ghoulish sense of humor and harmless gross-out gags in a story full of heart. Videodrone's review is here.
"The White Meadows" (Global Lens), from Iran, is a visually striking yet startlingly bleak odyssey through a metaphorical Iran of medieval practices and brutal oppression. Videodrone's review is here.
"Dredd" (Lionsgate) is the second screen version of the satirical British comic book of merciless lawmen in a violent future who are judge, jury, and executioner when it comes to fighting crime in the streets. This film takes a more dystopian approach than the 1995 ridiculous Sylvester Stallone film. It puts Karl Urban in helmet and body armor and giving him the terse, protocol-obsessed character of a Robocop by way of Dirty Harry, pairs him up with Olivia Thirlby as a sensitive rookie with psychic powers, and drops them into a skyscraper of a self-contained city controlled by a psychopath of a gangleader (Lena Headey, with scars aplenty to establish her bona-fides). Director Pete Travis and screenwriter Alex Garland, Brits who probably grew up on the distinctly British comic, are more faithful to the source, not that many (if any) American audiences care. But it misses the dystopian satire and gallows humor in the bloodbath action and obligatory deadpan quips (which Urban croaks out of a perpetual grimace), and for all the brutal spectacle and slick action gimmicks, it ends up a deadening, dispiriting experience. More from MSN film critic Glenn Kenny here.
Blu-ray, Blu-ray 3D, and DVD, with six featurettes (including a look back at the original British comic book series) plus a digital copy of the film (which works with iTunes) and an UltraViolet digital copy for download and instant streaming. Also available On Demand (in standard and 3D editions) and at Redbox (on Blu-ray and DVD).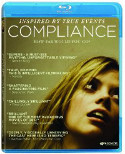 "Compliance" (Magnolia), the button-pushing, "based on a true story" drama from Craig Zobel that stirred aggressive reactions in both festival screenings and theatrical showing in 2012, is sure to split audiences on home video, where the experience is not quite as in-your-face but still remains unsettling, as well as a little frustrating. Ann Dowd (a dark horse contender for an Oscar nomination) grounds Zobel's exercise with an all-too-believable protagonist, a fast food manager who is so blindly compliant to authority she never puts the brakes on suspicious demands from a voice on the other end of a telephone, and never thinks to question outrageous instructions. Other scenes are far less convincing and Zobel isn't nuanced enough to suggest the personal culpability in executing abuses. But it does get under your skin.
"The absorbing and infuriating picture intends to be a coruscating study of operational ethics in 21st-century workaday America and how fear of authority can make fools/puppets of us all," affirms MSN film critic Glenn Kenny. "But even as that's happening, one's awareness of the way Zobel is stacking the deck grows ever more irritating." Blu-ray and DVD, with commentary and a promotional featurette. Also available On Demand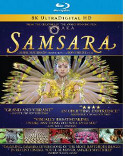 "Samsara" (MPI) - Ron Fricke's five-years-in-the-ma​king visual essay, shot across the globe on 70mm film, contrasts the impersonal technology and culture of modern society with the serenity and spiritualism of rural life and Eastern religion. Kind of like an updated "Koyaanisqatsi" (which was shot by Fricke almost thirty years ago!), with imagery as rich and enveloping as anything you've seen on the screen. But as beautiful and weird as the images of this tour are, I find the dichotomy of technology and urban culture as alienated and bad and the peace of a simple life of farming and prayer as simple-minded at best. We can't all live in a Tibetan monastery after all. The Blu-ray and DVD editions are mastered from 8K UltraDigital HD and feature filmmaker interviews and featurette. Also available On Demand. More reviews here.
Cinema's current golden girl Jennifer Lawrence takes a detour into horror in "House at the End of the Street" (Fox), playing the new girl in a neighborhood where a grisly crime wiped out an entire family except for the enigmatic teenage son. Ill-advised curiosity ensues. In words of MSN film critic Glenn Kenny, "originality, or lack thereof, isn't really the movie's problem. Execution is." Both the Blu-ray and DVD feature the theatrical version and an unrated cut with an added twist. The Blu-ray also includes a featurette and a bonus DVD and digital copy. Also available On Demand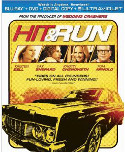 Dax Shepard writes, co-directs, and stars in "Hit & Run" (Universal), and action comedy with Kristen Bell, Kristen Chenoweth, and Tom Arnold. MSN film critic Glenn Kenny calls it "one of the summer's most enjoyable surprises, a consistently disarming romantic comedy…" Blu-ray and DVD, with featurettes and deleted scenes. The Blu-ray also includes a digital copy for portable media players and an UltraViolet digital copy for download and instant streaming. Also available On Demand
True Stories:
"Whores' Glory" (Kino Lorber) is Austrian filmmaker Michael Glawogger's eye-opening look into the culture and business of prostitution in three different cities: Bangkok, Thailand; Faridpur, Bangladesh; and Reynosa, Mexico. "Unlike many contemporary films on the subject, "Whores' Glory" is not an outraged exposé of human trafficking, although many of the women are bought and sold, some by their own families," observes New York Times film critic Stephen Holden. "Lacking a narrator or any commentary, Mr. Glawogger's self-described "cinematic triptych on prostitution" takes a nonjudgmental attitude toward flesh peddling, wherever it occurs." In Bengali, Spanish, Thai, German, French, and Japanese with English subtitles. DVD, no supplements.
"Music From the Big House" (Matson), from Canadian filmmaker Bruce McDonald, profiles a pilgrimage by Canadian blues artist Rita Chiarelli to Angola Prison in Louisiana, where she plays with musician inmates serving life sentences. DVD, with bonus concert scenes and additional footage. Reviews here.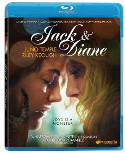 Plus:
"Jack and Diane" (Magnolia) stars Juno Temple and Riley Keough as teen lovers who fall hard for each other and run wild in the big city, where undercurrents of horror periodically rear up. "Monster aside, this languid Romeo and Juliet love story lacks a pulse," complains MSN film critic Kat Murphy. Blu-ray and DVD.
-  "Now is Good" (Sony) is a different kind of fatal love, with Dakota Fanning as a dying girl rebelling big time in her final days. Jeremy Irvine co-stars and Ol Parker directs. DVD, with a featurette and deleted scenes. Also available at Redbox. Reviews here.
- "The Wise Kids" (Wolfe) is a coming-of-age drama about three teenage friends in a Baptist community in South Carolina trying to find their own paths to adulthood. DVD, with two featurettes. Reviews here.
- "The In-Betweeners Movie" (Lionsgate) is the big screen spin-off of the British comedy about four misfit high school buddies, who head out for a summer vacation on an exotic Greek Isle with aspirations of sex and wild times. The DVD features cast commentary, featurettes, and deleted scenes. Also available at Redbox. Reviews here.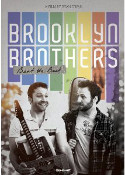 - "Brooklyn Brothers Beat the Best" (Oscilloscope) stars Ryan O'Nan and Michael Weston as a musical duo who embark on an impromptu cross-country concert tour with a unique musical approach using children's instruments. DVD, with interviews, performance footage, and bonus short films among the supplements. Reviews here.
- "Stolen" (Millenium) finds Nicolas Cage going straight to home video in a thriller about a master thief who has 12 hours to steal $10 million to save his daughter. Danny Huston, Malin Akerman, and Josh Lucas co-star and Simon West directs. Blu-ray and DVD, with featurettes and interviews. Reviews here.
- Eric Schaeffer "After Fall, Winter" (Horizon/Kino) writes, directs, and stars in this indie sequel to his 1997 film "Fall," which sends Schaeffer to Paris for a romance with a French nurse (Lizzie Borcheré) with a dark secret. DVD only. Reviews here.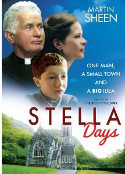 - "Stella Days" (New Video) stars Martin Sheen as progressive priest in a small Irish congregation who opens a cinema to raise funds to save his church. Stephen Rea co-stars. DVD with promotional interviews. Reviews here.
- Plus the foreign arrivals "Sleep Tight" (Dark Sky), a Spanish thriller from Jaume Balagueró (Blu-ray and DVD), the Finnish comedy "Lapland Odyssey" (Artsploitation) (DVD only), "The Assassins" (Well Go) from China (Blu-ray and DVD), and "Found Memories" (Film Movement) from Brazil. More at the Foreign Affairs roundup here.
For more releases, see Hot Tips and Top Picks: DVDs, Blu-rays and streaming video for week of January 8