Coming Up: Burlesque curtain call!
Get your fix of Cher and Christina plus "Morning Glory," "Hereafter" and more in March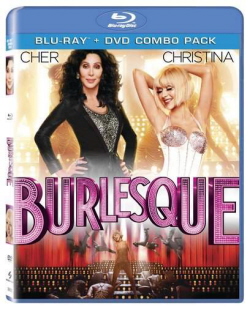 Camp followers rejoice! "Burlesque," the high-energy musical of old-fashioned cliches in new costumes starring Christina Aguilera and Cher, is coming to DVD and Blu-ray from Sony on March 1. And of course, it's packed with backstage featurettes and full-length musical performances.
Here's the skinny on the supplements from the press release:
Blu-ray & DVD Bonus Material
·         The Burlesque Lounge: 6 Full Musical Performances!
·         Blooper Reel
·         Alternate Opening
·         Commentary with Writer/Director Steven Antin
·         Burlesque Jukebox
Blu-ray Exclusive Bonus Material
movieIQ®+sync featuring the Burlesque playlist
Burlesque is Back! Featurette
The Performers: The Cast of Burlesque Featurette
Setting the Stage: Production Design & Photography Featurette
Inside the Dressing Room: Creating the Burlesque Look Featurette
The Set List: The Music & Choreography of Burlesque Featurette
Also coming in March:
Dwayne ("The Rock") Johnson goes on a mission of vengeance in
Faster
(Sony);
The romantic comedy
Morning Glory
(Paramount) with Rachel McAdams, Harrison Ford and Diane Keaton;
Clint Eastwood's
Hereafter
with Matt Damon and Cecile de France exploring life after death;
Jackass 3
(Paramount), and no more need be said about that.