TV on Disc Channel Guide: 'Battlestar Galactica' prequel 'Blood and Chrome'
Plus twenty stories from 'Naked City,' Dr. Seuss on Blu-ray, and more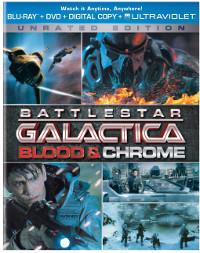 "Game of Thrones: The Complete Second Season" (HBO), the cable fantasy epic based on George R.R. Martin's sprawling series of novels, builds on the foundation of the compelling first season to build an increasingly complex narrative with characters that become more interesting with every challenge. Videodrone's review is here.
"Battlestar Galactica: Blood and Chrome" (Universal), a prequel to the SyFy series set early in the first Cylon war, was originally produced as a TV movie-sized pilot to a proposed series. It was subsequently cannibalized and chopped up into tiny chapters of a web series before finally airing on SyFy as a stand-alone feature. Now it arrives on Blu-ray and DVD in (to quote the disc case) an "explosive, never-before-seen unrated edition" (it was all caps on the sleeve, but that seemed overkill here).
Hype aside, it's a little thin compared to the legacy of the "Battlestar" reboot but certainly more ambitious that the usual SyFy original movie (most of which involve catastrophic geological events or mutant creatures with "mega" in the title). This is built around young William Adama (Luke Pasqualino), who reports for duty as a cocky kid fresh from flight school with no idea of the reality of war, and is immediately stuck on transport duty with a burnout copilot and a passenger who sends them on a mission into the heart of Cylon-occupied territory. The story might have been more interesting in the context of a full-fledged series -- it plays like an extended episode viewed out of context -- and the personalities are all stock types dropped into the mission of the week. It looks pretty good, with a savvy approach to budgetary restriction, but it's strictly for "Battlestar" fans.
Blu-ray and DVD, with a featurette on the visual effects and deleted scenes. The Blu-ray also features a digital copy of the film for portable media players and an UltraViolet digital copy for download and instant streaming.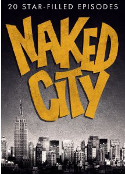 "Naked City: 20 Star-Filled Episodes" (Image) – "There are eight million stories in the Naked City. This has been one of them." Actually, here are 20 stories from the acclaimed cop show shot on the streets of New York City in the late 1950s and early 1960s. Though Paul Burke stars as idealistic young Detective Adam Flint, the stories play more like a "Playhouse 90" anthology wrapped around a criminal investigation than a traditional cop show, and this set makes the mos of that by showcasing some of the show's most impressive and interesting guest stars.
An unstable William Shatner wakes up to find his wife stabbed to death with his own palette knife in "Portrait of a Painter," and he confesses to the crime even though he can't remember anything. Robert Duvall is a gangster confronted by his past when he holes up in the house of his aunt, Sylvia Sidney, in "A Hole in the City." Jack Klugman finds "The Tragic Success of Alfred Tiloff" as a two-time loser pressured into the kidnapping of a little girl. Carroll O'Connor stars as a businessman on the other end of a blackmail scheme in "Spectre of the Rose Street Gang" and Martin Sheen and Peter Fonda are a pair of young street hoodlums in "The Night the Saints Lost Their Halos." There are 20 hour-long episodes in all, spread across five discs in a standard case with hinged trays. Other guest stars in this collection include Gene Hackman, Robert Redford, Dustin Hoffman, Telly Savalas, James Caan, Christopher Walken, Jean Stapleton, and Dennis Hopper. Be warned that there is no episode guide and not even a listing on the disc themselves. Just drop the disc in and see what it holds. DVD only.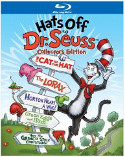 "Hats Off to Dr. Seuss: Collector's Edition" (Warner) collects five previously-released animated TV specials adapted from the most famous works of the good Dr. Seuss: "How the Grinch Stole Christmas," "The Lorax," "Green Eggs and Ham and Other Stories" (including "The Sneeches"), "Green Eggs and Ham," and "Horton Hears a Who." The five-disc set also includes bonus Dr. Seuss cartoons, the documentary "In Search of Dr. Seuess," the featurette "Dr. Seuss and the Grinch: From Whoville to Hollywood," and other supplements. Blu-ray and DVD, both in standard cases with hinged trays.
Another season:
"The Life and Times of Grizzly Adams: Season Two" (Timeless) presents the final season of family wilderness adventure with Dan Haggerty as a mountain man living in the American west with an affectionate grizzly bear and periodic visitations from an old trader (Denver Pyle, who also narrates) and a Native American hunter (Don Shanks). 24 episodes on four discs, plus a new interview with actor Dan Haggerty. DVD.
"Swamp People: Season 3" (History) features 22 more episodes of the documentary series on the Cajun culture that lives in the Louisiana bayous and swamplands on six discs, plus bonus footage. "Top Gear: The Complete Season 2" (BBC), the American version of the hit BBC automotive show produced for History Channel, offers 16 episodes on four discs, plus featurettes, deleted and extended scenes, and interviews. Both on DVD.
"Adventure Time: Fionna and Cake" (Warner) features 16 more episodes from the Cartoon Network animated series, plus the supplement "Little Did You Know." DVD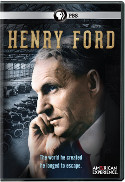 Plus:
"American Experience: Henry Ford" (PBS) is a feature-length documentary on the industrial innovator and automotive mogul whose legacy includes the assembly line, the most successful car in American history, and the concept that employees should make enough money to afford to buy the product that they manufacture. "Missions that Changed the War: The Doolittle Raid" (Athena), narrated by Gary Sinise, is a four-part documentary series originally produced for The Military Channel. Two discs plus a viewer's guide Both DVD only.
For more releases, see Hot Tips and Top Picks: DVDs, Blu-rays and streaming video for week of February 19