2013 Oscar nominees on disc and digital: A home viewer's guide
Looking to cram for this year's awards? Here's our guide to the year's nominated films currently available on home video
By 
SeanAx
 Jan 12, 2013 12:32PM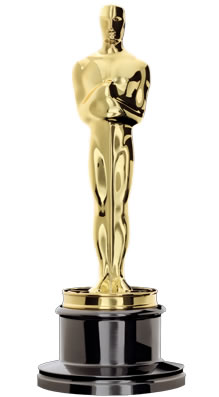 The Academy Award nominations are now out (see full list here). Now let the guessing games begin. Predictions and kibbitzing are all part of the fun (my annual accounting of contenders who missed the Oscar cut is here on MSN) and catching up on all the nominees before Oscar night is, for many, part of the ritual.

This year, the vast majority of the front-runners were released late in 2012 and are still playing in theaters – expect best picture nominees "Django Unchained," "Life of Pi," "Lincoln," "Silver Linings Playbook," "Zero Dark Thirty," and others to get a boost – but a few (very few this year) are already available for home viewing on DVD, Blu-ray, digital download and/or pay-per-view. Some are even available via Netflix. Here's a list of those you can see now on a small screen near you. Click on the titles to get to the DVD/Blu-ray reviews.
The sole Best Picture nominee available for rent or purchase is "Beasts of the Southern Wild" (Fox), which also grabbed nominations for Best Director (Benh Zeitlin), Best Actress (Quvenzhane Wallis, the youngest person ever in the category), and Best Adapted Screenplay. On Blu-ray, DVD, and On Demand.
"Moonrise Kingdom" (Fox) was one of my favorite films of the year, but the Academy only recognized it in the category of Best Original Screenplay (Wes Anderson and Roman Coppola).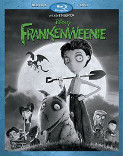 Fans of animation, however, are in luck. Almost all of the nominated features are currently available. Tim Burton's "Frankenweenie" (Disney), his adolescent twist on the classic story, was release just last week on Blu-ray, Blu-ray 3D, DVD, and On Demand.
"Brave" (Disney), Pixar's first adventure centered on a female hero and a mother/daughter relationship; "Paranorman" (Universal), an animated ghost story for adolescent audiences; and "The Pirates: Band of Misfits" (Sony), Aardman's comedy of slapstick pirates on the high seas, all arrived in 2010 on Blu-ray, Blu-ray 3D, and DVD, and can be rented at Redbox.
On the documentary front, Kirby Dick's "The Invisible War" (Docurama) is available on DVD and you can stream "How to Survive a Plague" (MPI) on Netflix Instant. However, "5 Broken Cameras" (Kino Lorber) and "Searching For Sugar Man" (Sony) are due on disc in the next couple of weeks.

Not much else out there, I'm afraid, unless you want to dig into the craft and technical categories.
You can compare the Costume Design of nominees and dueling Snow White movies "Mirror Mirror" (Relativity), with Lily Collins and Julia Roberts (Blu-ray, DVD, Netflix Instant, and at Redbox), and "Snow White and the Huntsman" (Universal), with Kristen Stewart and Charlize Theron (Blu-ray, DVD, at Redbox).
And for the more tech-minded, Best Visual Effects nominees "The Avengers" (Disney), the supersized superhero event of 2013, and "Prometheus" (Fox), Ridley Scott's return to the "Alien" universe, are both on Blu-ray, Blu-ray 3D, and DVD, and still available at Redbox.
Coming up, Best Picture and Best Adapted Screenplay nominee "Argo" (Warner) is slated for release on February 19, a few days before the awards are announced, and "The Sessions" (Fox), with Best Supporting Actress nominee Helen Hunt, is due February 12.
You have your assignments. The winners will be announced on Sunday, February 24, so you have more than a month to cram. Enjoy!
For more releases, see Hot Tips and Top Picks: DVDs, Blu-rays and streaming video for week of January 8