News and Commentary: Discs Still More Popular Than Streaming
People still prefer watching DVD and Blu-ray over streaming and video-on-demand, but the numbers are closing in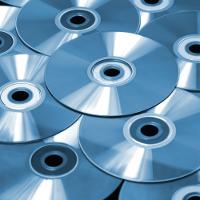 Video rental stores are still closing, disc rentals overall are falling, and streaming video is growing, but according to a study by the NPD Group (reported by, among other sources, Home Media Magazine), discs still dominate the movie rental market.
Nearly 62% of all home video film rentals in the first half of 2012 were on disc, the study found, compared to 38% through all digital rental sources (streaming subscription services like Netflix Instant and Hulu, video-on-demand services on cable and satellite dish, and other web-based streaming sources).
The study found that digital rentals increased 5% from the previous period, due largely to Netflix, which accounted for two-thirds of the digital market. On the disc side, Red Box kiosks and the Netflix rent-by-mail service dominate the rental market.
So while the streaming and VOD services are growing, they are not yet the juggernaut that we imagine them to be. In other words, the reports of the death of DVD and Blu-ray have been greatly exaggerated.
This study measures trends and broad economics and doesn't take into account sales on disc and digital downloads. Still, it is no surprise that the trends are following the same evolution of the music industry's shift in sales from physical media to digital files.
But it is also interesting that compared to music, this kind of access to movies is a relatively recent phenomenon. The first vinyl records went on sale over a century ago. CD, mp3, and other digital formats are simply new delivery systems for the same product.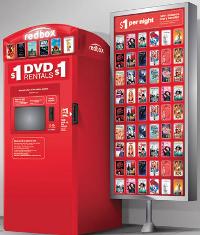 By contrast, the first commercial videotapes and videodiscs arrived in the mid-1970s and video rentals started taking off a decade later. Very quickly, the video store became a part of the entertainment culture, offering an alternative to both moviegoing and watching TV. Anyone who ever stopped by a video store on a Friday night to pick up a couple of tapes anytime through the nineties will remember just how popular this option was. The DVD, introduced in the late 1990s, supplanted VHS tapes in five years or so and Blu-ray became the official high-definition alternative in 2008, after beating out HD DVD.
Streaming video and VOD are simply new channels for home viewers to get their movie fixes and they will likely become the dominant channels within a few years, at least in terms of renting or single-viewing. Convenience and price tends to trump quality when it comes to general marketplace.
But the likely inevitable end of DVD and Blu-ray as the popular format for home viewing isn't the whole story.
- Just as the audiophile and music professional has kept alive vinyl and pushed for high-end audio while the mainstream has settled on increasing low fidelity standard for portable music, dedicated movie lovers prefer the high-definition sound and image of DVD and especially Blu-ray to streaming video. All things being equal, discs offer better presentation, instant access, and no "buffering" breaks from overtaxed internet connections (issues that will only become worse as more people turn to streaming signals).
- People like to own the movies they love. Digital downloads are an option, of course, but unlike music, they are enormous files that take a long time to download and a lot of space in storage. And when it comes to permanence, a hard-drive crash could wipe out an entire digital library. Anyone reading this who has never lost files in a computer crash, raise your hand.
- While VOD offers many of the same new releases as video rental stories and Netflix and Hulu libraries offer an alternative to the video store backstock of older films, the so-called catalog titles that most folks browse when the New Release rack is picked over, these are not permanent libraries. They are available for limited periods, and then they are gone. A film you add to your Netflix queue may not be around when you finally get to it six months later.
- What about that recent New Release or Hollywood classic you want to see again? If it's not on Netflix, do you simply decide to skip? Or do you check your local video store, or maybe even buy your own copy? And even if you can wait, who wants to explain to a five-year-old that their favorite show is no longer available?
People who really care about movies are not going to give up on the disc and studios are not going to give up on their sales of "The Hunger Games" and "The Avengers," the "Harry Potter" and "Twilight" movies, or the perennial classics like "The Wizard of Oz" and "Singin' In the Rain" and the James Bond series. Smaller films may turn into a niche product for video rental hold-outs and the collector's market, but don't write your obituaries for the disc yet.