What's in Your DVD Player, Jacki Weaver?
Australia's "national treasure" talks about playing a maternal sociopath in "Animal Kingdom"
By 
SeanAx
 Jan 17, 2011 12:30PM
Jacki Weaver won her first Australian Film Institute Award in 1971 and has been a mainstay in Australian theater and television for decades. And now "Animal Kingdom" has made her a debutante all over again. Her performance as Janine 'Smurf' Cody, the mother of a brutal crime family in Melbourne, has earned accolades and awards for the sixty-something actress who has been described as a "national treasure in Australia."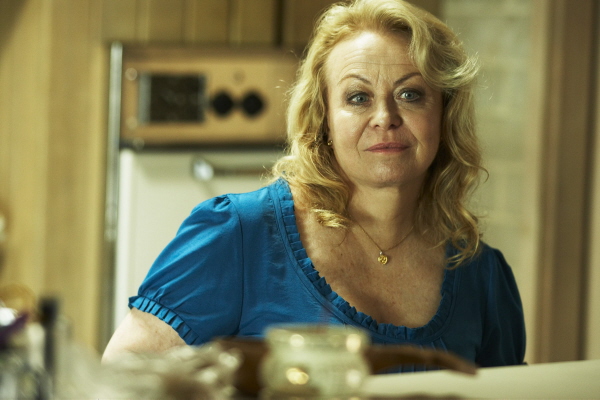 "They call me a national treasure," laughed the sixty-something actress as we discussed her success in a phone interview last week. "I think I'm more like a national relic." Modest and self-effacing, she's clearly enjoying the ride. "I am a newcomer in America, which is novel and amusing and thrilling. I've been coming to New York now since 1972 and I never dreamed that I'd be part of the industry here, especially at this stage of my life. So yeah, it's pretty amazing."

We discussed how the role came her way, playing a mother who has been compared to Lady Macbeth, her list of dream directors (you're on top to that list, Mr. Tarantino) and, of course, what she's been watching on DVD.
"Animal Kingdom" arrives on DVD and Blu-ray from Sony on Tuesday, January 18.
MSN: What's in your DVD Player?
Jacki Weaver: The last think I say on DVD was "Toy Story 3," which I thought was wonderful, and before that it would have been, I saw "The Girl With the Dragon Tattoo" and we always have a look at "Love, Actually" at Christmas time. But generally speaking I avoid watching things on a small screen because I… maybe I've got a short attention span. I love to be in an empty cinema and watch something in the dark on a great big screen.
Director David Michôd said that he wrote the part for you and approached you about the role years before it got made. Did you know him before that?
No, I'd never heard of David. He was a young film school graduate and he also had an arts degree in English literature and he'd been a film journalist as well, but I'd never heard of him, no. He sent me the script and I thought it was fantastic. And then, of course, being an independent film and an unknown director, it took him a few years to get his money and budget together so I didn't hear anything for quite a few years, I'd almost forgotten about it, and then he said, "I hope you still want to do it because I don't want to do it with anyone else," which was a lovely thing for an actor to hear. 

Why is your character, Janine called Smurf?
It's a terrible name, isn't it? I think it was small doll that used to be around in the seventies and eighties. Isn't that right? They were like cute little dolls. She was probably, as a young woman, a cute little doll and it's a name that stuck.
I understand that there was a fair amount of rehearsal with you and the actors who play your sons to create that family dynamic.
We had the unusual luxury of a ten-day rehearsal period before and I think it really helped, especially with young James [Frecheville], who plays the grandson. He's a newcomer and we took him out of school to make the movie. It really is an ensemble piece and that was certainly helped by the rehearsal period. Being a theater actor I'm used to long rehearsal and it's always a great way to prepare for something in depth, you know what I mean?
How did that rehearsal process shape Smurf?
David and I built that character from the ground up. We discussed it a lot before hand but in the rehearsal period there was time to work up stories and work out exactly what made her tick and what her motivations were and to look a lot of research, including true crime stories. Even though it's a piece of fiction, it's loosely based on some events that did occur in Melbourne at the time. Even though it's not set in any specific era, there were some pretty grim things going on in Melbourne during the 1980s involving crime families and corrupt parts of the police force. So the rehearsal time was valuable, it really was.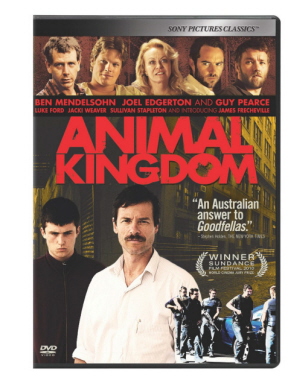 As an American, I'm shamefully ignorant about Australia. How is the culture of Melbourne is different from, say, Sydney, and why is it significant to this film?
Melbourne is about 500 miles south of Sydney on the coast that faces the South Pole, so it gets very cold, much colder than Sydney. It's got about 3 ½-4 million people, Sydney's got about 5 million. Sydney's got its underworld too, quite a healthy one, I think every big city in the world does. But there was a particularly corrupt [police force], I think it was the Armed Holdup Squad, in Melbourne during the eighties and that's where this feuding used to happen. Melbourne is a lot more European city. Sydney's more humid, has a longer summer. I'll tell you what it is, it's L.A. as opposed to New York.
What's your take on Smurf: proud, protective mother or Ma Barker?
I think she's a pragmatist and I think most of her motivation comes from a selfish area. She doesn't have a lot of choice—not that I approve of what she does, I think she's a very despicable personality. She's condoned their criminal behavior all these years, she's lived off it. If she disapproved of it, she wouldn't have depended on it. She is very smart in a very cunning, sociopathic way. She knows how to manipulate people, she's been doing it all her life. She's had these boys from four different men and the fathers were obviously involved in crime too and I would say some of them were violent. I think she's a classic sociopath, I think she's callous, has no conscience, she's proud of the boys because it's an ego thing: she's produced them. I think you're being too nice about her.
Maybe that's because she makes a show of being a maternal figure. When we first meet her, she all  smiles and sympathy. She comes off as a sweet, doting grandmother reaching out to take care of a grandson left orphaned by a drug-addict mom.
I think that's what's so clever about David's storytelling. Sociopaths are very good at being charming and pretending to be what they're not. I think that's one of the good parts about David's characterization: he didn't want her to seem like a villain right from the start. But I think it's pretty clear by the end that she's a despicable human being. (laughs)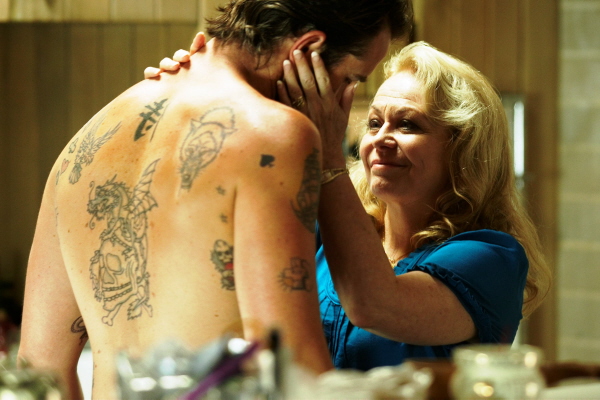 You've won awards for your performance from the Los Angeles Film Critics and the National Board of Review, been nominated for a Golden Globe and are a favorite going in to the Oscars. The cast of "Animal Kingdom" aside, what performances have impressed you the most this year?
To my shame, unlike most years where I make a point of seeing every film, I've hardly seen any. I'm ashamed of that but I just haven't had a chance. I'm very impressed with everything Annette Bening does, I think she's an extraordinary gal. I loved "Toy Story 3," I thought it was beautiful, an amazing piece of filmmaking. I've yet to see "The King's Speech" but my friend Geoffrey Rush is in it and I've never seen him do a bad job. Of course last night I saw Colin Firth at the New York Film Critics Awards and he just has to stand there, he's so beautiful. He was very amusing and witty last night, I didn't realize he was such a stand-up comic.
Let's say you suddenly had your pick of any director in Hollywood. Who would you want to work with?
Quentin [Tarantino] and the Coen Bros. You must have read that Quentin put "Animal Kingdom" on his top three films of the year. Which is great.
You said you've done six plays since you made "Animal Kingdom" so coming out to promote the film through the awards season must be taking time out of a busy schedule. What's up next?
I've just finished a play with Cate Blanchette ["Uncle Vanya"] and we're currently negotiating to bring that to America later on this year, so that will probably be happening. I've got a couple of Australian plays that I'm likely to be doing and now I'm receiving lots of film scripts, one that I have already agreed to do, but nothing set in stone yet. It's going to be a busy year.