Coming Up: Film History at Home
Historic films and film documentaries arriving in April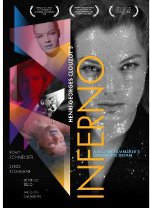 Classics and cinemaphile releases coming up on DVD:

"Henri-Georges Clouzot's Inferno" (Flicker Alley), a documentary about a film that was never finished created from a trove of discovered rushes and camera tests, arrives on DVD and Blu-ray after a limited theatrical release on April 19 from Flicker Alley.
"Moguls and Movie Stars: A History of Hollywood" (Warner) is seven-part documentary series originally produced for Turner Classic Movies. It arrives on DVD on April 26.
"Araya" (Milestone) shared the International Critics Prize at the Cannes Film Festival with Alain Resnais' "Hiroshima Mon Amour" in 1959 and then all but disappeared until Milestone restored and re-released the film in 2009. It comes to DVD on April 5.
"Ingrid Bergman in Sweden" (Kino) presents the DVD debuts of three films the screen icon made before her Hollywood breakout: "Intermezzo" (the 1936 original, which she remade in Hollywood later), "A Woman's Face" (remade in Hollywood with Joan Crawford) and "June Night." The box set arrives on April 19.

And for the most dedicated early cinema buffs (count me in this group), Kino releases the sequel box set "Gaumont Treasures Vol. 2, 1908-1916," with three discs filled with early films from France's Gaumont Film Company. This box set also is set for an April 19 release.