New on Netflix Instant: 'The Lincoln Lawyer' Arrives with a Library of New Additions
Scores of new movies and TV shows are added to the service and we pick through a few recommendations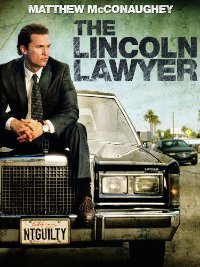 Netflix just lost its contract with Starz, but this week they have added an impressive line-up of new-to-Netflix movies and TV shows, both contemporary and classic. 
Among the new releases is "The Lincoln Lawyer" (Lionsgate). Faithfully adapted from the Michael Connelly novel), it's a legal thriller with a meaty story and features Matthew McConaughey in a role where his smarmy charm is appropriate: a classic shyster lawyer who works out of the backseat of a Lincoln town car and finds most of his clients right out of the police lock-up. Above all it's a good yarn well told, and that is no small achievement in today's high concept Hollywood.
Also arriving from the New Release rack is "Outrage: Way of the Yakuza" (Magnolia), a deadpan Japanese gangster movie about a bloody mob war from director/writer/star​ Takeshi Kitano, who infuses it with his brand of bloody violence and black humor.
But most of the new offerings draw reach a few years or a few decades. Here are a few of the highlights I spotted while browsing the recent additions to the instant streaming library.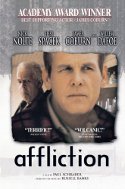 "Affliction" (1998) is not light viewing, but this devastating drama is well worth your time if you're in the mood for something deep and dark. Nick Nolte delivers an uncomfortably intimate performance of a man whose bottled up demons escape through cracks in his jolly facade, while James Coburn transforms his trademark grin into a cold, bile-filled sneer as Nolte's gleefully vicious alcoholic father. Set against the chilly, snow covered hills of rural Maine and the chillier distance of Willem Dafoe's careful narration, this is Paul Schrader's most restrained, most evocative, most harrowing vision.
In "The Apostle (1997), director/star Robert Duvall is part holy roller and part huckster, an emotional powderkeg driven by an all consuming love of God. When his more earthy passions get the best of him and he finally explodes in a rage that sends a man near death, he embarks on a personal quest for redemption and tries to find that humility that has left him in recent years. This journey (both spiritual and worldly) defines the rhythm and the drama, resulting in a pleasantly rambling picture rich in character and regional color.
"Hoosiers" (1986) – Voted the #1 Best Sports Film of the last 25 years by an ESPN panel of experts and called "a movie that is all heart" by Chicago Sun-Times critic Roger Ebert, the rousing underdog basketball drama (inspired by a true story) starts Gene Hackman as the veteran coach who gets a second chance with a small Indiana basketball team. Dennis Hopper earned an Oscar nomination as the town drunk inspired by the coach to pull himself out of his spiral.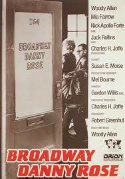 Woody Allen combines modern romance and comic nostalgia for "Broadway Danny Rose" (1984), a sublime story of a sad sack show-biz agent whose shot at the big time with a rising crooner gets complicated when he escorts the married singer's dizzy mistress (Mia Farrow) and lands in a wacky screwball chase through New York. The shaggy dog story may seem slight, but Allen's affection for his characters and the wondrous romantic charm of his sensibility make it one of his most endearing pictures.
"The Man Who Fell to Earth" (1976) - Nicolas Roeg's trippy take on science fiction turns an allegorical Walter Tevis novel into a surreal meditation on an alien and alienating culture. David Bowie is used as much for his androgynous pop-star reputation as his spindly frame and striking, angular face, a true stranger in a strange land as a space traveler on a mission to Earth where he's seduced by sex, alcohol, and the media.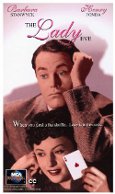 Classics:
"The Lady Eve" (1941) is a screwball delight! Tough, confident, bold Barbara Stanwyck has always been underrated as a comedienne but she's never been better than as the smooth, sexy con-woman who falls in love with her socially awkward stiff of a naïve millionaire mark, Henry Fonda. When the affair goes south she plots her revenge, and with nothing but a British accent and a change of mannerisms, she convinces the dope she's someone else. Director Preston Sturges turns the entire con job into a hilarious and unexpected lesson in love. One of the funniest mixes of slapstick and sophistication in classic Hollywood.
"Witness for the Prosecution" (1957) – One of the best and most entertaining Agatha Christie adaptations, this twisting little courtroom drama stars Charles Laughton as a barrister who only takes cases that intrigue him, and defending shady Tyrone Power against a charge of murder intrigues him because the prosecution's chief witness is the defendant's wife: Marlene Dietrich. Laughton revels in the part with his usual mix of sardonic humor and unforced authority and Dietrich puts on a great act as Dietrich, but Power is the key to the film as the charming rogue with a callous soul.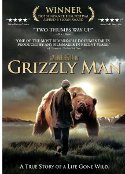 Nonfiction:
"Grizzly Man" (2005), Werner Herzog's profile of self-made wildlife activist Timothy Treadwell, is a riveting portrait of a new-age Grizzly Adams with a video camera whose quest to save the grizzly bears of the Alaskan wilds from humanity ended when he was killed and eaten by his beloved cause. Herzog revels in his contradictions but his respect is as genuine.
In "No Direction Home: Bob Dylan" (2005), a 3 ½ hour documentary, Martin Scorsese surveys the career of Bob Dylan up through 1966 and reveals a cagey, career-conscious professional as well as a creatively restlessness artist, one always exploring even while his fans clamor for a return to his "pure" roots.
More documentaries newly available: "Religulous" (2008), comedian Bill Maher's satirical and provocative broadside on religion; "Deliver Us From Evil" (2006) a devastating documentary portrait of a still unrepentant pedophile priest; and New Releases "Shut Up Little Man!," a chronicle of the pre-internet "viral" sensation of covert cassette recordings of the drunken rants of two old men in a San Francisco apartment; "Limelight," the rise and fall of the nightclub empire that defined New York's club scene in the nineties; and "Elevate," which follows four young men from West Africa given a chance at a top American education through a basketball scholarship.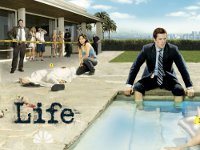 TV streams:
"MI-5: Vol. 10" (2011) and "Happily Divorced: Season One" both arrive for streaming the same week as they arrive on DVD. See TV on DVD for more on these shows. Here are some others.
In "Life: Seasons 1 and 2" (2007-2009), Damian Lewis (of "Band of Brothers") plays a career cop who returns to the job after serving 12 years for a triple homicide he didn't commit, and brings with him with a new philosophical grounding, a childlike appreciation for the little joys of life, and a multi-million dollar settlement. The show has a lot of things going for it – witty scripts, volatile dramatic tensions, Lewis' distinctly unique perspective on human psychology (equal parts Zen calm and prison yard insight) – but it's Lewis' performance that sells the show.
"Outcasts" (BBC) is British science fiction TV with more grit and intelligence than what the SyFy Channel is now offering. The drama of a human colony struggling to survive on a far-off planet that is more hostile than it appears unfortunately ends after a mere eight episodes, its cliffhanger ending never to be resolved as the show was not picked up, but it is still worth a look.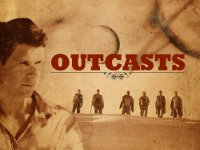 "Luther 2" (BBC) is the second round of the bleak crime series starring Idris Elba as a brilliant and angry detective with a penchant for dispensing his own justice. It's a dark series but Elba (most famous for playing Stringer Bell on "The Wire") is suitably intense and unpredictable, and in these stories he takes steps to redeem himself in a world that isn't going to make it easy on him.
"Futurama: Volume 6" (Fox) features 13 new episodes of the Matt Groening's recently revived animated sci-farce about a modern day human frozen in the wacky future of the year 3000.
Looking for something more substantial for the kids? "The Adventures of Tintin: Season One" (Shout! Factory) is an animated series produced in Europe in the early 1990s and based on the original books by Herge, including two that form the basis of the new Steven Spielberg film.
And then there are dozens of Japanese anime serials, too many to list, but anyone with an interest in the genre should have fun exploring the titles.
For more releases, see Hot Tips and Top Picks: DVDs, Blu-rays and streaming video for March 6