TV on DVD Channel Guide: "Burn Notice": The Prequel and an "Omnibus" anthology
Plus more British TV, old and new
"Supernatural: The Anime Series" (Warner) is something unique: the CW Network's live-action show reimagined as an anime series for Japanese fans in a collaboration between Warner Bros. and Madhouse Animation Studio. Videodrone's review is here.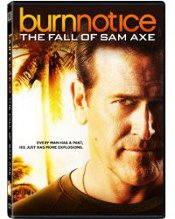 Cable TV's favorite sidekick gets his own movie in "Burn Notice: The Fall of Sam Axe" (Fox), a feature-length prequel with Bruce Campbell playing Sam Axe on his final mission as a Navy SEALS Commander, a punitive assignment in Colombia that becomes a moral mission to save civilians from a corrupt military dictatorship. It never transcends the scope of a made-for-cable feature. Rather, it rests on the personality of Bruce Campbell and his fun-loving, wise-cracking, unfailingly loyal Sam Axe, and if that's something you dig, this is made for you. Jeffrey Donovan directs and makes an appearance as a pre-burned Michael Weston.
Arrives on DVD and Blu-ray with commentary by Bruce Campbell (who is always a hoot in the commentary booth), writer/producer Matt Nix and director Jeffrey Donovan, "The Fall of Jeffrey Donovan," a making-of spoof that portrays director Donovan as the show's answer "Apocalypse Now"'s Colonel Kurtz, and the "Burn Notice" panel at Comic Con 2010, where Bruce Campbell pretty much upstages everybody.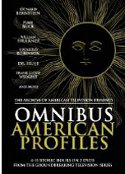 "Omnibus" is a legacy of television programming from a time when networks felt they had an obligation to offer cultural and educational programming in addition to chasing ratings through entertainment, a weekly live program of arts and non-fiction presentations in prime time. "Omnibus: American Profiles" (eOne) is a two-disc set collecting 14 documentary presentations from the legendary series, originally broadcast between 1952 and 1960, including profiles of William Faulkner, Frank Lloyd Wright, Pearl S. Buck, E.B. White, James Thurber, Sugar Ray Robinson, Grand Central Station and The New York Times. Also features a 16-page booklet with essays on the individual programs, which vary in length from 12 to 52 minutes.
BritTV:
"The Street: Season Two" (BFS) offers six more stories in Jimmy McGovern's anthology-like series of intersecting lives, this time on a street in Manchester. David Thewlis, Timothy Spall, Matt Smith, Gina McKee, Vincent Regan and Jodhi May star in this season of the BAFTA and International Emmy Award-winning show, which ran in 2007 on the BBC. Two-discs in an unnecessarily supersized case.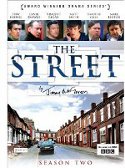 Also from Britain comes "Wish Me Luck: Series Three" (Acorn), with Shirley Henderson joining Jane Asher in the World War II espionage drama from 1990, and a new version of "Just William" (BFS), a family comedy based on the books by Richmal Crompton. And "The Bretts: The Complete Collection" (Acorn) is a rerelease of the 1987 drama set backstage in the London theater world of the 1920s West End.
Another season:
"Dennis the Menace: Season Two" (Shout! Factory) features 38 episodes from the 1960-61 season of the sitcom starring Jay North as the tow-haired hurricane of a schoolkid caught somewhere between well-meaning disaster and scheming wild child. "Jersey Shore Uncensored: Season Three" (Paramount) brings the crew back to Seaside, NJ, for 13 more episodes of TV that it very, very bad for you, plus supplements.
And the rest:
Robert E. Howard's barbarian hero gets reworked for kids in "Conan the Adventurer: Season One" (Shout! Factory), by Crom! 13 episodes on two discs.
"Wikisecrets: Julian Assange, Bradley Manning, And Wikileaks" (PBS) examines what is being called the biggest intelligence breach in U.S. History. The hour-long documentary was originally produced for the PBS series "Frontline."