The New Release Rack: Meryl Streep is 'The Iron Lady'
Plus 'The Darkest Hour,' 'Sleeping Beauty,' 'The Conquest' and more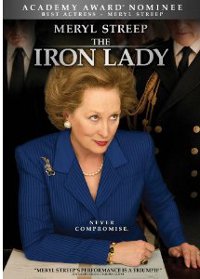 "The Iron Lady" (Anchor Bay), starring Meryl Streep as British Prime Minister Margaret Thatcher, earned the actress her 17th Oscar nomination and her third Academy Award for her transformative portrayal, giving her performance more dimension than the film does.
The film surveys her life, bookending her early career and her reign as the longest-serving British Prime Minister of the 20th Century with a peek into her fragile state in her present-day retirement, focusing on the personal over the political. MSN film critic Glenn Kenny puts it more bluntly, describing the film as "almost altogether bald in its desire that the viewer not think about Margaret Thatcher, or her ideas, or her actions, and pretty relentless in its efforts to squelch thought while promoting pity, empathy and a little dread."
"That the movie succeeds at all in doing the latter is almost entirely attributable to the acting work of Streep, who is remarkably precise, respectful and frequently quite witty in her portrayal." Jim Broadbent co-stars as her husband Denis, Alexandra Roach and Harry Lloyd play the young Margaret and Denis, and Olivia Colman, Roger Allam, and Iain Glen co-star.
On Blu-ray and DVD, with the 12-minute featurette "The Making of The Iron Lady" and four mini-featurettes ("Recreating the Young Margaret Thatcher," "Battle in the House of Commons," "Costume Design: Pearls and Power Suits," and "Denis: The Man Behind the Woman"). The Blu-ray Combo Pack also includes a bonus DVD and digital copy. Also available On Demand, and available at Rebox kiosks on both Blu-ray and DVD.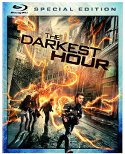 "The Darkest Hour" (Summit) drops four attractive young Americans (Emile Hirsch, Olivia Thirlby, Max Minghella, and Rachael Taylor) in Moscow just in time for the alien invasion. "Capable and compelling performers like Hirsch and Thirlby seem left to their own devices to make some connection with the material," offers Los Angeles Times film critic Mark Olsen. "The idea of semi-invisible aliens, an unseen enemy, should mean the film has a lingering sense of paranoid abstraction, but "Darkest Hour" never gets beyond rote efficiency."
On Blu-ray, 3D Blu-ray, and DVD, with commentary by director Chris Gorak, the visual effects featurette "Visualizing an Invasion, deleted and extended scenes, and the original eight-minute short film "Survivors" that expands the story to survey the resistance across the globe. Also available On Demand and at Rebox kiosks (on both Blu-ray and DVD).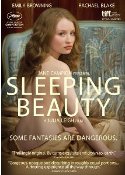 This "Sleeping Beauty" (IFC) isn't a modern take on the fairy tale. Julia Leigh's erotic drama stars Emily Browning (of "Sucker Punch") as a college student who agrees to undergo a strange kind of sexual submission, getting big bucks to be asleep for strangers to do what they will with her body. MSN film critic Kat Murphy argues that the film "never stops nagging you to take it Seriously as brave and radical Art. Truth be told, Leigh's shocked discovery that the services of women are bought and sold every day in many different venues is yesterday's news, and her notion of how to let us in on the awful truth is often stylistically silly." DVD only, no supplements.
"Littlerock" (Kino Lorber) is a modest American indie that follows the travels of two young Japanese tourists who break down in the small California town of the title. "They're not looking to say anything grand," explains Boston Globe film critic Wesley Morris. "What they do say - and what we see - is smart and true." Mike Ott writes and directs. On Blu-ray and DVD, with commentary by Ott and stars Cory Zacharia and Atsuko Okatsuka, deleted scenes, and screen tests among the supplements.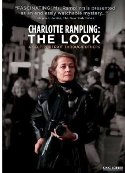 True Stories:
"Into the Abyss" (IFC) is one Werner Herzog's best and most provocative non-fiction films, an engagement with the death penalty in America through this profile of the human beings on both sides of a death penalty verdict in Texas. Blu-ray and DVD. Videodrone's review is here.
"Charlotte Rampling: The Look" (Kino Lorber) profiles the legendary actress, famed for her elegance and aloofness. "This well-made, elegant doc follows the British actress as she travels and discusses life, art, fashion, sex and death with various friends and collaborators, including novelist Paul Auster and photographer Peter Lindbergh," writes New York Daily News film critic Joe Neumaier. Blu-ray and DVD.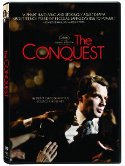 Foreign Affairs:
"The Conquest" (Music Box) is, in the words of Los Angeles Times film critic Kenneth Turan, "A smart, involving and strikingly adult drama about Sarkozy's rise to power." A rare political drama about a leader still in power, the film stars Denis Podalydès as Nicolas Sarkozy, the President of France, and Florence Pernel as his wife Cécilia. Xavier Durringer directs and co-writes. In French with English subtitles, on DVD (which also includes a featurette on the making of the film), On Demand and Digital Download.
"King of Devil's Island" (Film Movement) stars Stellan Skarsgård as the rigid governor of reform school whose brutal treatment of the young inmates is met with rebellion, thanks to the resistance of a young man who stands up to the abuse. In Norwegian with English subtitles. Also features the short film "Bale" from the UK.
For more releases, see Hot Tips and Top Picks: DVDs, Blu-rays and streaming video for April 10