The "Barry Lyndon" debate ended? Glenn Kenny offers Stanley Kubrick's word on the subject
... and yet it still hasn't stopped the arguements
By 
SeanAx
 Jun 23, 2011 11:57AM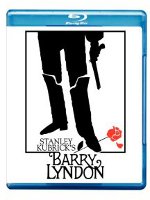 MSN's own Glenn Kenny, over at his indefensible blog "Some Came Running," has been back and forth on the often contentious and very passionate debate over the presentation of "Barry Lyndon" on Blu-ray (
click here for backstory on the whole shebang
).
This week, he came up with the final word on the subject:
Stanley Kubrick's 1975 letter to the projectionists
on how "Barry Lyndon" is to be shown. And he states quite clearly that it was "photographed in the 1-1.66 aspect ratio. Please be sure you project it at this ratio..." There's more, of course, and even Leon Vitali has affirmed the authenticity of the letter (which came to Kenny via Jay Cocks), while he doggedly defends his contention that Kubrick actually intended it to be shown at 1-1.77.
No matter. Kenny, as a professional critic, historian and all-around thinking person, weighs the new evidence and changes his position accordingly: Warner made a mistake and the Blu-ray, while absolutely beautiful, is not presented in accordance with Kubrick's intentions. Case closed, you'd think, but it's still odd to find the debate continuing on the home video sites and Blu-ray boards. As if staking a position has become a matter of honor to be met, regardless of the evidence. When did film history turn into American politics?
Are you sure you want to delete this comment?