The New Release Rack: The 'Madagascar' Crew Joins the Circus
Plus 'The Forgiveness of Blood,' 'Last Ride,' the latest Adam Sandler disaster, and more
By 
SeanAx
 Oct 17, 2012 12:23AM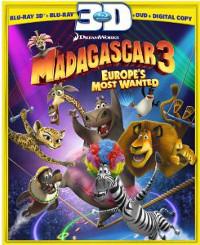 "Moonrise Kingdom" (Universal), Wes Anderson's finest film to date, is funny, playful, and full of nostalgic blasts and period trappings, but most of all it is loving of all the characters, failings and all. Videodrone's review is here.
"Madagascar 3: Europe's Most Wanted" (Paramount), the third film in the animated franchise of zoo animals in the wild, sends the goofy quartet on a circus adventure through Europe. "[T]his European adventure grabs you up for a brightly colored, fast-action odyssey full of energy and pizzazz -- and never lets go," promises MSN film critic Kat Murphy. "Directed by the same fellows who helmed the first two films, Eric Darnell and Tom McGrath (joined here by Conrad Vernon), "Mad 3" goes from stasis to breathlessly berserk, a full-on hallucination of light, color and kinesis worthy of an LSD trip."
Ben Stiller, Chris Rock, David Schwimmer, and Jada Pinkett Smith are back voicing the main characters, with Frances McDormand and Bryan Cranston joining the voice cast (as a dogged animal control officer and a circus tiger with self-esteem issues, respectively). And the film was co-written by New York indie filmmaker Noah Baumbach, who is becoming something of a funny animal comedy specialist between this and "Fantastic Mr. Fox."
Blu-ray, Blu-ray 3D and DVD, with commentary by directors Eric Darnell, Conrad Vernon, and Tom McGrath, three featurettes ("Big Top Cast" with the actors, "Ringmasters" with the directors, and "Madagascar 3 Roundtable"), and deleted scenes with filmmaker introductions. Exclusive to the Blu-ray is the picture-in-picture viewing mode "The Animators' Corner," featuring the filmmakers presenting behind-the-scenes video and storyboards as they discuss the animation process, a pop-up trivia track, and an interactive game. The Blu-ray also features a bonus DVD and an UltraViolet digital copy for download and instant streaming, and the Blu-ray 3D edition includes standard Blu-ray, DVD, and an UltraViolet copy plus all the supplements. Also available in a "rainbow wig" pack with a cheap, one-size-fits-all toy version of multicolored wig featured in the film. Also available On Demand and at Redbox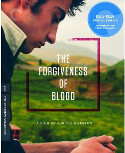 "The Forgiveness of Blood" (Criterion), Joshua Marston's follow-up to his acclaimed "Maria Full of Grace," takes on story of a clan feud in Albania that pulls a brother and sister into the violence, an ancient, unforgiving code of honor in a modern world, when their older brother goes into hiding after killing a member of the rival family. "This is a vivid, tough little story that enfolds lots of dramatic subthreads," writes Movieline film critic Stephanie Zacharek, who appreciates that Marston "focuses on individuals, on their faces and their feelings, sometimes at the expense of your garden-variety dramatic buildup. His movies have their own kind of narrative intensity, but they're not thrillers masquerading as human-interest stories. With Marston, the interest is all human."


Criterion releases the film in a "director approved" edition on Blu-ray and DVD. Both feature commentary by director / co-writer Joshua Marston, the interview featurettes "Acting Close to Home" and "Truth on the Ground" with Marston and his cast (all non-professional actors cast form the local population), and audition and rehearsal footage, plus a booklet with an essay by film writer Oscar Moralde.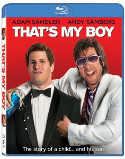 "That's My Boy" (Sony) is another of Adam Sandler's brash, braying, raunchy comedies, this one starring Sandler as a former teen father (result of an affair with his high school teacher) reconnecting with his estranged son (Andy Samberg) who wants nothing to do with this arrested adolescent. "If someone told you about almost every joke in "That's My Boy," you would think they were either a sociopath or a budding serial killer," observes MSN film critic James Rocchi in his devastating pan. "I'm sure making this film was fun for him, but not nearly as much fun for anyone who expects more than come, sex crimes and goofy voices in a comedy."
Blu-ray and DVD with deleted scenes and the obligatory gag reel. The Blu-ray also includes a couple of featurettes and a guide to the celebrity cameos. Also available On Demand and at Redbox.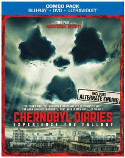 "Chernobyl Diaries" (Warner) is another handheld shaky-cam horror, this one following the ill-advised "Extreme Tour" journey by a handful of American tourists to the town abandoned in the Chernobyl disaster. The film "blows every opportunity to scare us," warns MSN film critic Kat Murphy. "Either the set-up's so old hat it trumpets "you know what's coming," or the punch gets pulled because [director Brad] Parker doesn't know how to let scary build within the frame, how to give it time to really get under your skin." Blu-ray and DVD, with a bonus "Conspiracy Viral Video" and a deleted scene. The Blu-ray also features an alternate ending and a mock "Extreme Tours" commercial. Also On Demand.
"Last Ride" (Music Box), the feature debut from award-winning short filmmaker Glendyn Ivin, is a gritty and lyrical portrait of a criminal on the run (Hugo Weaving, by turns gentle and terrifying) and the ten-year-old son (a heartbreaking Tom Russell) who both loves and fears him and his tough-love parenting. A portrait of living tough and sleeping rough, it's directed with an unforced naturalism that drinks in the beauty of the South Australian countryside: national forests, rocky plains and the shallow, sprawling Lake Gardener. Features director commentary, two short films by Ivin (including his Palme D'Or winning "Cracker Bag"), and two featurettes. DVD only. More reviews here.
"The Cup" (Lionsgate) is an underdog horse-racing drama inspired by a true story and culminating at the 2002 Melbourne Cup. Directed by Simon Wincer, it stars Brendan Gleeson and Stephen Curry. DVD only, with a featurette. Reviews here.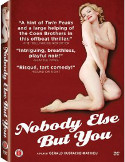 Foreign Affairs:
The droll French murder mystery "Nobody Else But You" (First Run) was originally called "Poupoupidou," a reference to the victim's much-publicized resemblance to Marilyn Monroe. Sophie Quinton plays the victim, a young model and local celebrity, and Jean-Paul Rouve so the mystery novelist who turns detective and becomes fascinated with the dead woman. "The movie does an effective job of establishing the claustrophobic town of Mouthe, known as the coldest place in France, and as the investigation continues, it appears it may also have France's coldest people," writes Chicago Sun-Time film critic Roger Ebert. "This one doesn't go on the list of great recent European thrillers, but it's engrossing, and in the character of Martine/Candice, it touches real poignancy." French with English subtitles. DVD only.
"Legendary Amazons" (Well Go), produced by Jackie Chan, is a costume drama about the women of a military clan who put on the armor to lead their armies to revenge and victory when all the male leaders are massacred in battle. Features Mandarin and English soundtracks with subtitles. Blu-ray and DVD. Reviews here.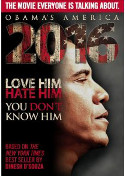 True Stories:
"2016: Obama's America" (Lionsgate), Dinesh D'Souza's anti-Obama screed (he claims that President Obama is guided by the Kenyan philosophy of a father -- a "philandering, inebriated African socialist" -- he never actually knew) is the first right-leaning documentary to find even a fraction of the popular traction that Michael Moore's pieces have. "[E]ven the staunchest anti-Obama factions should be wary of the fallacious content flying around in D'Souza's film," writes Philadelphia Inquirer film critic Steven Rea, but then what do you expect from the liberal elite in the mainstream press?  DVD and On Demand, also available at Redbox.
"Neil Young Journeys" (Sony), a concert film shot on the final nights of Young's 2011 solo tour, marks Jonathan Demme's third concert film featuring the Canadian-born rock legend. On Blu-ray and DVD, with a featurette and interviews with Demme and Young. Also available On Demand. Reviews here. "Chely Wright: Wish Me Away" (First Run) is a portrait of the first country music star to come out publicly as a lesbian in the conservative music culture. With bonus footage. DVD only. Reviews here.
Also on the subject of artists is "Marina Abramovic: The Artist is Present" (Music Box), a profile of the famous performance artist (reviews here), and "Nina Conti: Her Master's Voice" (Virgil), a portrait of the protégé of British ventriloquist Ken Campbell that falls between documentary and mockumentary (reviews here). Both DVD only with bonus footage and featurettes.
"Give Up Tomorrow" (First Run) profiles the blatant corruption behind a murder trial in the Philippines. Reviews here. DVD only.
For more releases, see Hot Tips and Top Picks: DVDs, Blu-rays and streaming video for week of October 16