New on Netflix Instant: Controversial indie drama 'Compliance' is here to rile you up
Plus John Cusack in 'The Raven,' Oscar nominee 'United 93,' a foreign film fest, and more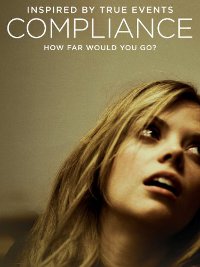 "Compliance" (2012), the button-pushing, "based on a true story" drama, was released on disc early in 2013. Ann Dowd grounds Craig Zobel's exercise with an all-too-believable protagonist, a fast food manager who is so blindly compliant to authority she never puts the brakes on suspicious demands from a voice on the other end of a telephone, and never thinks to question outrageous instructions. Other scenes are far less convincing and Zobel isn't nuanced enough to suggest the personal culpability in executing abuses. But it stirred aggressive reactions in both festival screenings and theatrical showing in 2012, is sure to split audiences on home video, where the experience is not quite as in-your-face but still remains unsettling. More from MSN film critic Glenn Kenny.
"The Raven" (2012) stars John Cusack as Edgar Allen Poe, who is first a suspect in a series of gruesome murders inspired by his stories, and then a detective working with the police his girlfriend (Alice Eve) is kidnapped by the killer. It's a "meandering mess bereft of suspense or significance," according to MSN film critic Kat Murphy.
"Jack & Diane" (2012) stars Juno Temple and Riley Keough as teen lovers who fall hard for each other and run wild in the big city, where undercurrents of horror periodically rear up. "Monster aside, this languid Romeo and Juliet love story lacks a pulse," complains MSN film critic Kat Murphy.
"Bringing Up Bobby" (2011), the directorial debut of actress Famke Janssen, stars Milla Jovovich as an immigrant single mother and con artist who tries to carve out a better life for her American-born son (Spencer List). It is "a mixed mélange of material, at best," according to MSN film critic James Rocchi.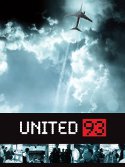 Back Catalog:
"United 93" (2006), the first theatrical feature to deal with the events of September 11 imagines the drama aboard United 93, the lone flight that never reached its objective. Upon getting cell phone messages about the attacks upon the Twin Towers, the passengers rose up against the hijackers and grounded the plane. Paul Greengrass, who earned an Oscar nomination for his direction later made the first two "Bourne" sequels, casts unknowns in the passenger roles (some of the real life tower crew even play themselves) and shoots the drama like a real-time documentary. While no one will ever know the real drama that unfolded in the air, this portrait pays tribute with a respectful dignity.
"The Hunted" (2003), William Friedkin's lean, mean manhunt thriller, sends Benicio Del Toro into the Oregon woods in Rambo mode and tracker/father figure Tommy Lee Jones after him to hunt him down. The script is weak at best and motivations are left vague, but Friedkin pares the film to essentials -- primal landscapes, mano a mano battles, and a paranoid killing machine. Beautifully photographed and tightly engineered, it's all about the action.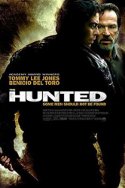 Two other action films, Michael Bay's "Bad Boys" (1995) with Will Smith and Martin Lawrence and Robert Rodriguez's "Once Upon a Time in Mexico" (2003) with Antonio Banderas and Johnny Depp, are also available.
"God Said, Ha!" (1999) brings Julia Sweeney's one woman show, where she shares the intimate experiences of an emotionally turbulent year in her life, to the screen. Sweeney is in total command of the stage, more like a host giving a cockeyed tour of her life than a monologist, and her stories are irresistible. It's a brave, funny, and irresistibly involving film, like the reflective confession of a dear friend sharing intimate details of her life with a mischievous grin.
"Next Stop Wonderland" (1998) is a genuinely sweet, low key romantic comedy of two lonely Bostonians (Hope Davis and Alan Gelfant) whose paths keep almost crossing. More comedy than romance is Woody Allen's "Stardust Memories" (1980), with the director playing a fictionalized version of himself.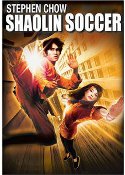 Foreign affairs:
"Shaolin Soccer" (2001), a mix of martial arts action, sports movie, and slapstick comedy, stars Asian comedy superstar Stephen Chow as a monk who drafts his Shaolin brothers into becoming the Harlem Globetrotters of soccer to take on the league bullies, the aptly named Team Evil. No it isn't subtle, but it is very funny: stunts with plenty of imagination and flashes of absurd whimsy creates an eye-popping comedy with the crazy turns of a Looney Tunes cartoon.
More serious is the Spanish "The Sea Inside" (2004), starring Javier Bardem as real life quadriplegic Ramon Sampedro who fought for 30 years to win the right to end his life with dignity (Bardem earned an Oscar nomination for his vivid performance), and "Liverpool" (2008), an enigmatic road movie from Argentine director Lisandro Alonso about a hard-drinking sailor on his journey home through the bleak winter landscape of Tierra Del Fuego.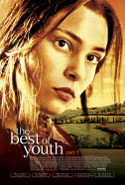 "The Best of Youth" (2003), originally made as a mini-series but released directly to theaters, is a powerful, intimate epic that spans 40 years of Italian political and social history as seen through the experiences of two brothers whose lives diverge after the failed rescue of a tormented young woman. This is six hours long, but well worth the time.
More imports: "Valentin" (2002), a coming of age tale set in 1960s Argentina; "La France" (2007), a poignant and unconventional World War I drama from France; and the documentary "Nénette" (2010), the celebrated profile of the 40-year-old orangutan in the Jardin des Plantes in Paris.
Previous Netflix Instant recommendations here.
For more releases, see Hot Tips and Top Picks: DVDs, Blu-rays and streaming video for week of February 12