New on Netflix Instant: 'Meloncholia' and 'Into the Abyss' Take You to the Edge
Plus more new releases, TV shows, and America classics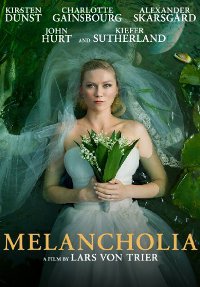 "Melancholia" (2011), Lars von Trier's intimate and unnerving end-of-the-world film by way of family drama, was chosen as the Best Film of 2011 in the MSN critics poll. "Von Trier, a sufferer himself, sincerely understands depression (just as he understood anxiety in "Antichrist"), which may be why he maddens many," explains MSN contributor Kim Morgan. "Weaving himself into his characters, he's sadistic, masochist, empathetic, self obsessed, morbid and morbidly funny and then honest and honestly confused." Kirsten Dunst offers an Oscar-worthy performance as the depressed Justine, the newlywed awaiting the end of the world with open arms, and Charlotte Gainsbourg, Alexander Skarsgård, Charlotte Rampling, John Hurt, Stellan Skarsgård, Udo Kier, and Kiefer Sutherland co-star. MSN film critic Glenn Kenny also praises the film in his review.
"Sleeping Beauty" (2011), available days after its DVD  release, isn't a modern take on the fairy tale but an erotic drama of sex, submission, and commerce starring Emily Browning (of "Sucker Punch"). MSN film critic Kat Murphy argues that the film "never stops nagging you to take it Seriously as brave and radical Art." So it's arty and sexy.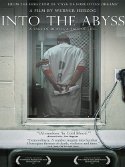 "Into the Abyss" (2011, also newly released on DVD), Werner Herzog's first-person look into the human equation of the death penalty, is one of his best and most provocative non-fiction films. Centered on a young man convicted of triple homicide in the course of a car theft, Herzog makes the case that he's guilty, but also that this young man, who was 18 when he committed his crimes, is a human being, and as Herzog says early on, "I don't believe human beings should be executed." A powerful film.
"The Women on the Sixth Floor" (2010), the hit comedy from France, stars Fabrice Luchini as a conservative businessman who is introduced to a new way of life when he's welcomed into the circle of Spanish women (including Natalia Verbeke and Carmen Maura) in the maids quarters upstairs in his luxury apartment house.
Instant TV:
"Weeds: Season Six" continues the adventures of recklessly irresponsible widowed mother and suburban pot dealer Nancy Botwin (Mary-Louise Parker), who takes her family on the lam in this season, fleeing San Diego (and a Mexican drug lord whose child she is carrying) to Canada and back to middle America. The series, once a fitfully clever social satire, careens off the rails for good in this season, but it still has its fans.
Also newly available is the British cold-cast crime series "Waking the Dead: Season 2" and the classic anthology series "Alfred Hitchcock Presents: Season 3."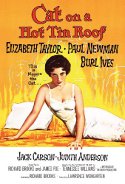 Classics:
"Cat on a Hot Tin Roof" (1958) – Elizabeth Taylor gave arguably the finest performance of her career as Maggie the Cat in the sizzling Tennessee Williams drama. Hamstrung by the production code, director Richard Brooks still manages to create a powerful stir while removing all references to homosexuality, mostly because of his great cast: Burl Ives as dying patriarch Big Daddy raging against the dying light with his booming voice and imposing presence, and Paul Newman as Taylor's wounded, ex-sports hero husband drinking himself into apathy.
"Giant" (1956) – Rock Hudson is stubborn young ranch baron Bick Benedict and Elizabeth Taylor the seemingly demure Southern belle who wins his heart and then earns his respect in George Stevens' big-as-all-outdoors epic adaptation of the Edna Ferber classic about the changing landscape and business-scape of Texas in the 20th century. Director George Stevens won his second Oscar for this ambitious and grandly realized (if sometimes slow moving) epic, which James Dean immortalized with his final performance before his premature death.
"Tora! Tora! Tora!" (1970), the epic 1970 American/Japanese co-production, set out to present the definitive story of the bombing of Pearl Harbor as seen from both sides of the battle. American director Richard Fleischer oversaw the complicated production and Toshio Masuda and Kinji Fukasuku directed the Japanese sequences (taking over from Akira Kurosawa, who quit the production over creative differences). Martin Balsam, Soh Yamamura, Jason Robards, Joseph Cotten, E.G. Marshall, and James Whitmore star but the highlight of the film is the climactic 30-minute recreation of the attack, an impressive spectacle that earned the film an Oscar.
"Ace in the Hole" (1951) – There isn't a more amoral hero in American movies than Kirk Douglas's Chuck Tatum, an arrogant big city newsman stuck in an Albuquerque news office. Looking for one big scoop to take him back to the top, he corrupts the would-be rescuers into stretching out the operation to turn a minor story into a media sensation, making them accessories to his long, drawn out, very public murder. Jan Sterling is even more tawdry and soulless as the callow bottle blonde wife of the trapped man but writer/director Billy Wilder implicates the entire culture in the dark carnival of American society that camps outside the cave.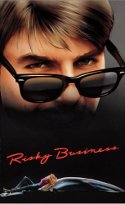 "Risky Business" (1983) – In 1983, in the midst of a new boom of teen sex comedies, Paul Brickman turned the genre inside out with this savvy social satire of a rich high school kid (Tom Cruise's breakthrough role) who just says "What the heck" and leaps into a Ferris Bueller adventure with a cynical twist. His journey into the dark heart of the American dream involves a sexy teenage hooker (Rebecca De Mornay) and the most lucrative entrepreneurial business a teenager ever concocted.
Plus: Cary Grant stars in "Arsenic and Old Lace" (1944), Frank Capra's black comedy of dotty old ladies with a sideline as sweet old serial killers, Rosalind Russell is the eccentric "Auntie Mame" (1958), Audrey Hepburn takes lesson from Peter O'Toole in "How to Steal a Million" (1966), and Sidney Poitier won an Oscar for "Lilies of the Field" (1963).
For more releases, see Hot Tips and Top Picks: DVDs, Blu-rays and streaming video for April 17