Cool, Classic and Collectible: James Cagney Has To 'Run For Cover'
Plus more westerns and a sequel to the musical 'Phantom of the Opera'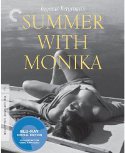 "Summer Interlude" (Criterion) and "Summer With Monika" (Criterion), the tenth and twelfth films (respectively) directed by Ingmar Bergman, debut on Blu-ray and DVD in beautiful restored editions, and they make a lovely introduction the young artist developing into the great filmmaker to come. Videodrone's review is here.
Kino resumes its series of restored editions of cult director Jean Rollin's erotic horrors with three new releases: "The Rape of the Vampire" (Kino Lorber), "Requiem For a Vampire" (Kino Lorber), and "The Demoniacs" (Kino Lorber), films of eerie beauty and kinky decadence with the loony logic of a waking dream. Reviewed on Videodrone here.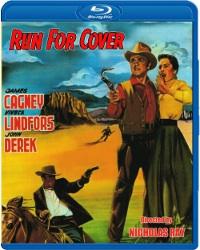 "Run For Cover" (Olive), directed by Nicholas Ray, is a rare western starring James Cagney, an actor usually known for his street smarts and urban snap. Here he's a drifter who is almost lynched in a case of mistaken identity and a trigger-happy coward of a sheriff. He's tough as a coil of barbed wire, this guy, and he's made sheriff by the townsfolk, not merely by way of apology but out of respect for his character and his cool under pressure. But against his story of a juvenile delinquent drama with John Derek as the angry young man on the frontier: an orphan crippled by the posse and bitter about the hand that life has dealt him. Curiously this came out the same year as Ray's other story of misunderstood teens, "Rebel Without a Cause," but John Derek has none of James Dean's anxious energy or expressiveness and "Run For Cover" is an otherwise conventional western with some interesting edges. Watch for Ernest Borgnine in a small role. Blu-ray and DVD, no supplements.
Two other westerns also debut on Blu-ray and DVD, both directed by Byron Haskin and starring Edmond O'Brien, another actor more familiar in the city than on a horse. In "Silver City" (Olive), O'Brien is a mining expert who helps a prospector (Edgar Buchanan) and his beautiful daughter (Yvonne De Carlo) make the most of their lease before losing it to the treacherous Barry Fitzgerald. In "Denver and Rio Grande" (Olive) he's racing to be the first to lay tracks across the Rockies, with Sterling Haydn as his ruthless competitor. Both on Blu-ray and DVD, no supplements.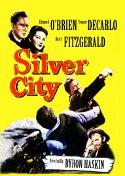 "Love Never Dies" (Universal), Andrew Lloyd Webber's sequel to "The Phantom of the Opera," takes the characters to Coney Island for more musical melodrama. The home video version was recorded from the Australian stage production at the Regent Theater in Melbourne. Blu-ray and DVD, with a featurette. 
And don't forget our Videodrone B-Sides round-up of direct-to-disc and made-for-cable pictures. This month we cover "Beyond" (Anchor Bay) with Jon Voigt, "The Fields" (Breaking Glass) with Cloris Leachman and Tara  Reid, and the SyFy original "Metal Tornado" (Arc) with Lou Diamond Philips, among others.
For more releases, see Hot Tips and Top Picks: DVDs, Blu-rays and streaming video for May 29