Vote for the next Blu-ray releases from Fox
20th Century Fox invites you to decide which classics will get released on Blu-ray in 2013
By 
SeanAx
 Jan 19, 2013 12:58PM
20th Century Fox has announced their Blu-ray schedule for the next four months of classic releases, which includes silky film noir Laura (February), Panic in the Streets (March), Hello, Dolly! (April), and Viva Zapata! (May).
For the rest of 2013, they're leaving the decision up to you. Fox has invited any and all fans to vote on the next Blu-ray releases, via polls at the Home Theater Forum and the Fox Connect page.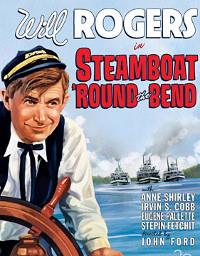 Fox isn't putting their entire catalog up for grabs -- the films up for consideration all have good-quality masters and will thus not call for extensive restoration. In other words, these are films that are HD ready. They just want to know which film you want on Blu-ray
The fifty-some films are divided by decade, from the thirties to the sixties, and don't include any silent films or anything from the seventies on, which are already getting attention from Fox. Among the notable titles up for consideration: John Ford's "Steamboat Round the Bend" with Will Rogers, "Kiss of Death" with Victor Mature, "A Letter to Three Wives" with Ann Southern and Linda Darnell, "Don't Bother to Knock" with Marilyn Monroe, the cult comedies "Will Success Spoil Rock Hunter?" with Jayne Mansfield and "Bedazzled" with Dudley Moore and Peter Cook, and a whole cattle drive of westerns, like "North to Alaska," "The Bravados," "The Tall Men," and "Jesse James" with Tyrone Power and Henry Fonda.
You can vote once a day, which means this is one occasion where the phrase "vote early and often" is actually applicable.
And you can nominate films that are not on the list. Just make sure that they are, indeed, 20th Century Fox film before sending it along.
You can read the complete press release, including all the films under consideration, after the jump. Click on "More" below.
TWENTIETH CENTURY FOX HOME ENTERTAINMENT PARTNERS WITH HOME THEATER FORUM TO BRING CLASSIC FILMS TO BLU-RAY FOR THE FIRST TIME
Fans Vote for Their Favorite Classic Titles through "Voice Your Choice" Campaign
Plus Even More Films from the Vault to be Released on Blu-ray Each Month with 20th Century Fox Studio Classics Collection
LOS ANGELES (January 15, 2013) – Twentieth Century Fox Home Entertainment announced today its partnership with the ultimate film discussion website, Home Theater Forum, for a one-of-a-kind campaign, VOICE YOUR CHOICE, allowing film enthusiasts to decide which classic films they would like to see digitally restored and transferred to Blu-ray for the very first time. The program celebrates Fox's most notable films from the 1930's thru the 1960's featuring performances by famous actors such as Henry Fonda, Shirley Temple, Paul Newman, Marilyn Monroe, Audrey Hepburn, John Wayne and more. Throughout the campaign, fans will also have the opportunity to write in and submit additional titles. Voting begins today at www.hometheaterforum​.com and at www.foxconnect.com.
In addition to VOICE YOUR CHOICE, beginning this month Twentieth Century Fox Home Entertainment will celebrate their extensive collection of classic movies by releasing at least one title on Blu-ray per month under the banner "20th Century Fox Studio Classics." Drawing from Twentieth Century Fox's rich catalog all releases will be Academy® award-winning or nominated movies from the 1920's thru the 1960's.
VOICE YOUR CHOICE titles are as follows:
| | | |
| --- | --- | --- |
| 1930 | Jesse James | Call of the Wild |
|   | The Little Princess | Steamboat Round the Bend |
|   | Swanee River |   |
| 1940 | The Return of Frank James |   |
|   | That Night in Rio | Pin Up Girl |
|   | The Black Swan | The Ghost and Mrs. Muir |
|   | My Gal Sal | Kiss of Death |
|   | To the Shores of Tripoli | Captain From Castile |
|   | My Friend Flicka | The Blue Bird |
|   | Crash Drive | A Letter to Three Wives |
|   | Hello, Frisco, Hello | Mother Wore Tights |
| 1950 | Don't Bother to Knock | Cheaper by the Dozen |
|   | Carmen Jones | On the Riviera |
|   | Anastasia | Black Widow |
|   | Broken Lance | The True Story of Jesse James |
|   | Will Success Spoil Rock Hunter? | The Tall Men |
|   | Desk Set | The Best of Everything |
|   | The River's Edge | The Bravados |
|   | The Inn of the Sixth Happiness |   |
| 1960 | From the Terrace | Morituri |
|   | Two for the Road | North to Alaska |
|   | The Prime of Miss Jean Brodie | Bandolero! |
|   | Let's Make Love | Do Not Disturb |
|   | The Agony and the Ecstasy | Back Door to Hell |
|   | How to Steal a Million | Bedazzled (1968) |
|   | The Undefeated | The 300 Spartans |
|   | Can-Can |   |