Coming Up: "Last Tango in Paris" - Blu movie
The 1972 movie with Marlon Brando and Maria Schneider comes to Blu-ray on February 15
Maria Schneider passed away on
Thursday
at the age of 58. The same day, Fox offered an unplanned memorial to the actress and announced the Blu-ray release of "
Last Tango in Paris
," the actress's most famous role, in an official press release.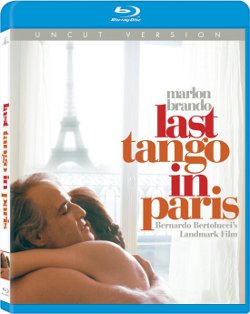 From the AP obituary
:
Schneider was 19 when she starred opposite Brando in Bernardo Bertolucci's racy "Last Tango in Paris." In it, she played Jeanne, a young Parisian woman who takes up with a middle-aged American businessman, played by Brando.
Full of explicit sex scenes, "Last Tango" was banned in Italy for obscenity for nearly two decades, returning to cinemas there only in 1989. In the United States, the movie still has an NC-17 rating for its sexual content, meaning it can't be seen by children under 17 years of age.

The film debuts on Blu-ray in it's uncut (129 minute) form On February 15, with no supplements.
Also new to Blu on that date from Fox: "
Moonstruck
" and "
Rain Man
," both with commentary and other supplements.