New on Netflix Instant: Rachel Weisz and 'The Deep Blue Sea'
Plus 'Machine Gun Preacher,' 'Hopscotch,' the BBC's 'Sherlock' and more
By 
SeanAx
 Sep 27, 2012 11:31PM
"The Deep Blue Sea" (2011), adapted from Terence Rattigan's play by Terence Davies, is a ravishing and devastating, a romantic drama of impossible love between the cultured wife (Rachel Weisz) of a loving older husband and a hot-tempered working class war veteran (Tom Hiddleston) in the years after World War II. Davies' direction is graceful and intimate and loving, embracing her story as both tragic and liberating. Full review here.
"Machine Gun Preacher" (2011), based on a true story of Sam Childers, stars Gerard Butler as an ex-con turned missionary and aid worker in Sudan and who takes on militia terrorizing the population the only way he knows how. MSN film critic James Rocchi reviews it here.
"The FP" (2011) is a parody of sports movies, gang dramas, and eighties breakdance films, set in the conflict between two gangs in Frazier Park, California, where the battle for dominance in the dark suburban near-future is played out in competitive dance-fight video games. Reviewed here.
On the heels of the disc release comes "Detachment" with Adrian Brody, "The Salt of Life" from Italy, and "Oslo, August 31st" from Norway.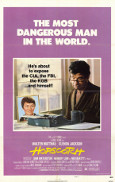 "Hopscotch" (1980), starring Walter Matthau as a retired CIA agent penning a tell-all memoir, is smart, spry, and executed with a deft touch. With his hangdog face and prankster's glee, Matthau brings a cynical playfulness to this lighthearted yet thoroughly grown-up satire of the intelligence community, winking at the cold war shenanigans and corruption of power. This frustrated field man doesn't just threaten to embarrass the agency, he teases them with every chapter and dares them to stop him. It's his last globe-hopping assignment and he loves every second of it. Glenda Jackson and Ned Beattu co-star.
"My Brilliant Career" (1979), the feature debut of Gillian Armstrong, was one of the early entries in what became called the New Australian Cinema. Judy Davis stars as a free-spirited young woman who defies convention in turn-of-the-century Australia with her ideas and her ambitions and Sam Neill plays the wealthy landowner who falls in love with the restless woman. The film introduced both actors to an international audience.

Bruce Beresford's "Breaker Morant" (1980) dredges up a controversial chapter of Australian history. Edward Woodward, Bryan Brown, and Lewis Fitz-Gerald star as three soldiers  in the Boer War scapegoated and sacrificed at a court-martial to deflect the war crimes committed by their superior officers. It's a real-life version of "Paths of Glory."
"A Room With a View" (1986), James Ivory's adaptation of E.M. Forster's novel, made a star of young Helena Bonham Carter. Call it a chick flick with credentials, a romantic drama as seductive as it is elegant..
"Death of a Salesman" (1985) is the made-for-TV version of the Arthur Miller play, starring Dustin Hoffman as Willy Loman and co-starring John Malkovich, Stephen Lang, Charles Durning and Kate Reid.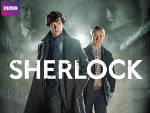 Instant TV:
"Sherlock: Season 2" (2012) ups the ante on the BBC revival of the classic detective, starring Benedict Cumberbatch and Martin Freeman as a Holmes and Watson for the 21st Century London. The series of three feature-length mysteries reimagine three classic stories: "An Affair in Belgravia" (with Lara Pulver as a memorable Irene Adler), "The Hounds of Baskerville," and "The Reichenbach Fall," with Andrew Scott as insane criminal genius James Moriarty.
"Weeds: Season 7" (2011) brings Nancy Botwin (Mary Louise Parker), TV's most misguided single mother and screwed-up role model, out of prison and right back into the drug trade, this time in the Big Apple.
From Sweden comes the original version of "Henning Mankell's Wallander: Series 1 and 2" (2005-2006)
Previous Netflix Instant recommendations here.
For more releases, see Hot Tips and Top Picks: DVDs, Blu-rays and streaming video for the week of September 25