Cool and Classic: 'Lust' on the Water
Plus 'Mystery Science Theater 3000' and more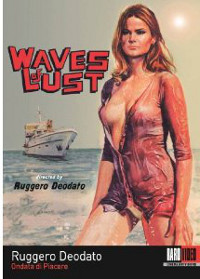 John Garfield was at the height of his fame and his talent when he made "Body and Soul" (Olive), one of the great boxing dramas and arguably the definitive boxing noir of talent and drive corrupted, and "Force of Evil" (Olive), a more quietly subversive and corrosive film noir of family, business, and brutal competition. Both debut on Blu-ray and get newly-remastered DVD releases this week. Videodrone's review is here.
"Waves of Lust" (Raro Video) from Italy has been described as Ruggero Deodato's take on "Knife in the Water," with the romantic triangle on a yacht expanded to a quadrangle with two women who constantly take off their clothes. AV Club film critic Scott Tobias admits that "there's not much sophistication or craft on display, just an argument for free love without possession and an invitation to ogle without shame." Italian with optional English dub track and English subtitles. DVD only, with the 17-minute featurette "Erotic Tsunami" (featuring interviews with Deodato and screenwriter Lamberto Bava), deleted scenes, a TV commercial by Deodato and a accompanying booklet.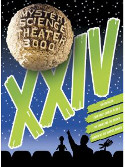 "Mystery Science Theatre 3000: XXIV" (Shout! Factory) goes full-bore sci-fi and fantasy in this collection of four episodes. Joel Hodgson (later replaced by Mike Nelson) and bots on the Satellite of Love – Crow, Tom Servo, Gypsy, and Cam-bot – heckle their way through "Fugitive Alien" and "Star Force: Fugitive Alien II" (both cobbled together from a Japanese TV series), "The Sword and Dragon" (carved out of a Russian epic), and "Samson vs. the Vampire Women" (a Mexican wrestling film dubbed for the American market). Four discs in a box set of four thinpak cases, with mini-posters, interviews, and featurettes. DVD only.
New to the manufacture-on-deman​d business is the 20th Century Fox Cinema Archive. Here's an overview their first wave of  releases with reviews of "Suez," "Diplomatic Courier" and more.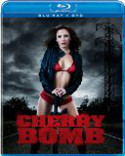 And also check out the July B-sides roundup of direct-to-disc, made-for-cable, and fallen-through-the-c​racks genre films, including the vampire film "Midnight Son" (Image), revenge movie throwbacks "Cherry Bomb" (Well Go) and "The Girl From the Naked Eye" (Naedomi), and Randy Couture in "Hijacked" (Anchor Bay)
For more releases, see Hot Tips and Top Picks: DVDs, Blu-rays and streaming video for the week of July 31