New on Netflix Instant: 'Rocky' Times Five and Oscar Winners 'Braveheart' and ' Traffic'
Plus films by Francis Ford Coppola and Oliver Stone and a selection of science fiction
By 
SeanAx
 Sep 13, 2012 10:42PM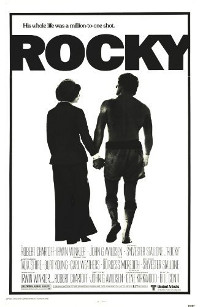 Go five rounds with "Rocky," starting with the original Oscar-winning 1976 original underdog drama. Sylvester Stallone wrote "Rocky," directed by John G. Avildsen, as a vehicle for himself, and was rewarded with a hit and the Oscar for Best Picture. Stallone directed the next three in the series himself: the rematch "Rocky II" (1979), "Rocky III" (1982), with Stallone as the heavyweight champ and Mr. T the hungry, angry challenger, and "Rocky IV" (1985), with Rocky turning cold warrior to take on the brutal Russian champ (Dolph Lundgren). John G. Avildsen returns to helm "Rocky V" (1990), which drops the family back into hard times and forces Rocky out of retirement.
Here are a couple more Oscar-winning Best Pictures: "Braveheart" (1995), Mel Gibson's epic adventure of 13th century Scottish hero William Wallace. It's quite the revisionist history and Gibson plays Wallace as both a fiercely loyal leader and a Christ-like martyr, but his brutal and bloody battle scenes vividly capture a barbaric vision of war.
"Traffic" (2000), Steven Soderberg clear-eyed drama of the drug war in America. Taking the viewer from Tijuana to Washington, with side trips to middle America and border crossings, Soderberg reveals the instability and corruption in the futile drug war with a cool emotional restraint that makes his portrait even more cutting. Michael Douglas, Don Cheadle, Catherine Zeta-Jones, and Benicio Del Toro star.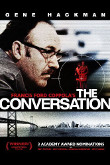 Francis Ford Coppola's "The Conversation" (1974) is overshadowed by his more expansive seventies masterpieces but it is equally as fine and features a brilliant performance by Gene Hackman as a private eavesdropper. Bigger and louder and busier is "The Cotton Club" (1984), his splashy drama of musicians and gangsters in prohibition-era New York City.
"The Doors" (1991), Oliver Stone's psychedelic trip into the life of Jim Morrison, is  another audio visual overload from the self proclaimed historian of the late 1960s with a career-defining performance by Val Kilmer as Morrison. Sharon Stone is the icy novelist with an insatiable sexual appetite and a thing for ice-picks in Paul Verhoeven's notorious "Basic Instinct" (1992).
"Amores Perros" (2000), the feature debut of Alejandro Gonzalez Inarritu, is a trilogy of stories connected by a crippling car wreck that quite literally offers a portrait of Mexico City as a violent dog-eat-dog world. It's raw and intense and at times quite violent and cruel, filled with vivid performances, haunting scenes, and messy, intense emotions. Spanish with English subtitles.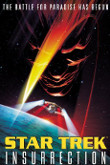 Science Fiction and Fantasy:
"Star Trek: Insurrection" (1998) is the third big screen outing with Captain Jean-Luc Picard (Patrick Stewart) and the next generation of the "Star Trek" crew, and they spring into action to defend a peaceful planet that turns out to be the intergalactic answer to the fountain of youth, and the bad guys (led by F. Murray Abraham under a silly-putty mask) are willing to commit genocide to plunder its properties.
"The Thing" (1982), John Carpenter's remake of the 1950s alien invasion classic set in the frozen north, is an insidious piece of science fiction horror with a creature that fits in by literally becoming its prey, making it one of the great paranoid thrillers of all time.  The gooey, grotesque effects are creative and somewhat show-offy, bouncing between horrific and just plain bizarre, but it's the way they just explode into the drama that sets this film apart.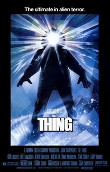 "Barbarella" (1968), the campy psychedelic romp based on the sexy French comic, established young Jane Fonda as a late-sixties sex kitten. Think Flash Gordon and the Marquis de Sade with psychedelic art design: pure adolescent fantasy, like a pulp paperback cover populated by Hugh Hefner's stable of playmates.
"Highlander" (1986), starring Christopher Lambert as a centuries old Scottish warrior (with a French accent!), may be a silly gladiator sci-fi adventure about immortal warriors, but it as comic book flash and flair to the silliness and a cult following that sustained  three sequels and a TV series. Call it warrior kitch for the MTV generation.
Cameron Crowe directs Tom Cruise "Vanilla Sky" (2001), a remake of a Spanish sci-fi psychodrama starring Cruise as a womanizing millionaire bachelor in a seemingly unstable world and Penelope Cruz reprising her role from the Spanish original as his sexy girlfriend.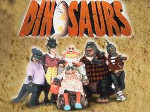 Instant TV:
"Dinosaurs" (1991-1995), Jim Henson's prehistoric sitcom takes the format all the way back to the Jurassic age to follow the family life of the Sinclairs, a very modern dinosaur family brought to life with Henson's state-of-the-art puppetry and animatronics. For a family show it snuck in some sophisticated issues between the scaly slapstick.
Also new is the more contemporary sitcom "Rules of Engagement: Seasons 1-5" (2007-2011), a comedy of couples and singles with Patrick Warburton and Megyn Price (a couple) and David Spade (definitely single).
Previous Netflix Instant recommendations here.
For more releases, see Hot Tips and Top Picks: DVDs, Blu-rays and streaming video for week of September 11