Watching with John Gatins, Oscar-nominated screenwriter of 'Flight'
Talking with the writer on the release of the Blu-ray and DVD
By 
SeanAx
 Feb 10, 2013 12:42PM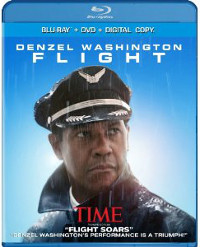 Denzel Washington is not your conventional hero in "Flight" (Paramount). A pilot who routinely flies under the influence (of alcohol, drugs, whatever), he comes alive during a mechanical malfunction and pulls off an impossible rescue and daring crash landing in a situation where other, more conventional responses would have killed everyone. And ironically, the sudden media scrutiny and inevitable FAA investigation is what outs the problem he's managed to hide, or at least distract from, all these years.
""Flight" hinges on the question of how long Whip can keep lying and what the consequences, both material and spiritual, of that lying could be," writes MSN film critic Glenn Kenny. "And the direction, by Robert Zemeckis, doing his first live-action film since 2000's "Cast Away"… is pointed and energetic whether putting the viewer in the panicked cabin of a plunging jet or the uneasy calm of a hospital stairwell where three reprobates are sneaking a cigarette."
The film arrives on DVD and Blu-ray a few weeks before the Academy Awards are handed out later this month, giving everyone a second chance to catch up on the film. The Blu-ray comes with supplements -- the featurettes "Origins of Flight," "The Making of Flight," and the behind-the-scenes look at "Anatomy of a Crash," and 14 minutes of highlights from a post-screening Q&A with the director and cast -- plus a bonus DVD and an UltraViolet digital copy for download and instant streaming.
Washington earned an Academy Award nomination for his performance as the alternately charmingly confident and ferociously selfish and self-destructive pilot, as did screenwriter John Gatins, previously a specialist in scripting (and sometimes directing) sport-centric stories as "Hard Ball," "Coach Carter," and "Real Steel." While not exactly autobiographical, the roots come from Gatins' own experiences refracted through a story that reverberates through our own cultural fascination with heroes and their fall from grace. Gatins talks briefly about writing his original screenplay in the "Origins of Flight" featurette. We had the opportunity to talk to him directly and get a little more backstory on the man, the script, and the films he's been watching, below.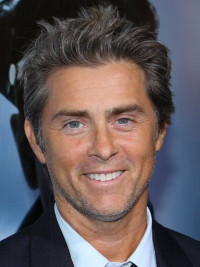 Videodrone: What are you watching?
John Gatins: I've been catching up with stuff I didn't get to see and some stuff I love. I really like "End of Watch" and "The Perks of Being a Wallflower" I loved and "21 Jump Street" is a movie I love. I'm all over the place, I'm a movie fan.
"Flight" tackles alcoholism and addiction head on. What films that take on the subject do you like?
I have to go back in time. I remember that I saw "Leaving Las Vegas" in the theater and it was very affecting. I had not gotten sober by that point in my life so that was an affecting movie for me. I also remember I thought "Clean and Sober" was good and very fascinating. And now I'm struggling to think of others. "The Days of Wine and Roses" and "The Lost Weekend" I saw or saw at least significant pieces of and thought were very interesting. I remember seeing the film version of "Who's Afraid of Virginia Woolf" and I felt like that was a kind of alcoholism movie. Great performances in that movie. Alcoholics tend to make interesting movie characters, in my opinion.
For more releases, see Hot Tips and Top Picks: DVDs, Blu-rays and streaming video for week of February 5
You came out to Hollywood to be an actor and ended up writing scripts. How did you start screenwriting?
I always liked writing but I never really considered it. Then I was playing in a poker game with some guys I had gone to Vassar with and one of them was working for a producer and said, "Man, you're so funny, you should write a script." So I called him the next day and I pitched him a movie idea. The interesting thing was that from all the years of being an actor, you read thousands of scripts and you know the innate form and structure of a screenplay. So I had a little bit of an instinct about how to write a movie from having been an actor. One really helped the other.
Your earlier scripts are almost exclusively sport dramas or built upon sports. How did you go from acting to becoming a screenwriter specializing in sports drama?
Starting from the time I was young, I loved sports. I played a lot of sports, I played soccer in college, I played a ton of baseball, and I actually thought at a certain time before college that I was going to try to become a sportscaster. I loved the drama inherent in any sporting event. When I got out here, I wrote a spec script that was a dark teen high school comedy, so it wasn't really a sports movie, but oddly it got me the job rewriting "Varsity Blues," which was a sports movie. I had a great experience and that opened the door to people saying, Would you look at this sports movie or that sports movie? So I stayed in this vein of working on sports movies because I had an aptitude for it.
"Flight" comes from a personal place for you. Can you talk about that?
"Flight" is born out of my fear of flying, my fear and fascination with flying. I've shared in interviews that I got sober when I was 25 so that was a change in my life that was a great one but also informed the way I was thinking about a lot of things. When I started writing "Flight" I was probably 31 and it was a new way to look at the world for me. Between that and flying a lot for work at the time and being scared and fascinated with planes, it combined those two things.
Why the airplane as a metaphor?
I've heard the expression 'There's no atheists in a foxhole.' I don't think there are many atheists in an airplane at 30,000 feet that starts pitching all over the place in a storm. Everyone tends to get quiet and I always thought, What are people thinking? Because I'm thinking, Oh God, please just put us on the ground safely, and then I have the thought, Do I even believe in God? I'll worry about it when I get there. Because I think we don't have to think about what we truly believe about things until we're in extreme situations that we have no control over.