TV on Disc Channel Guide: 'Suits: Season One' Adds a New Wrinkle to the Legal Drama
Plus 'The Mystery of Edwin Drood,' a 'Dick Van Dyke Show' sampler, and more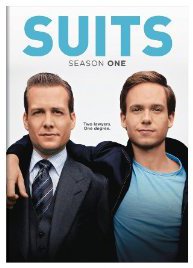 "Covert Affairs: Season Two" (Universal) continues the adventures of junior CIA agent Annie Walker (Piper Perabo), juggling a private life (where she keeps her career a secret from her protective older sister) and the moral conflicts of field assignments. Videodrone's review is here.
"Suits: Season One" (Universal) adds a new wrinkle to the familiar legal drama of high-powered lawyers: arrogant and flamboyant attorney Harvey Specter (Gabriel Macht), the "top closer" in his top flight firm of Harvard Law School graduates, hires Mike Ross (Patrick J. Adams), a brilliant but frustrated hustler with a photographic memory, as his new associate, despite the fact that he arrives at the job interview by accident with a briefcase filled with drugs and he's never been to law school.
Mike has passed the bar, just never under his own name (he made his living taking scholastic tests for lazy students), so he crams for his role and learns the ropes of practical law on the fly with Harvey as his boss and mentor and Harvey's rival Louis (Rick Hoffman) bedeviling him at every turn. Like a lot of TV lawyers, they use quite a few unethical (or at the very suspect) tactics, but it's really about the personalities and the ingenuity applied to the latest case of the week, with a dash of office politics to complicate matters.
The show is light and deft and as entertaining as these things can be, reversing expectations with Macht playing up Harvey's confidence and calculating schemes in public and only revealing his sense of personal loyalty and justice in private, and Adams showing Mike as a decent and sincere guy giving his all for this second chance at a legitimate career. Gina Torres plays the firm's senior partner and Meghan Markle, Sarah Rafferty, and Vanessa Ray co-star.
12 episodes on three discs, including the extended international version of the pilot, plus commentary on the pilot and season finale, a fan Q&A, deleted scenes and a gag reel, plus an UltraViolet digital copy for download and instant streaming. DVD only.
The second season begins in July on USA.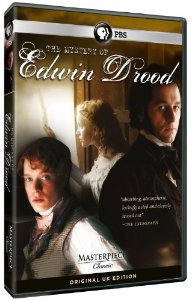 "The Mystery of Edwin Drood" (PBS) is indeed a Victorian murder mystery but the real mystery of "Edwin Drood" is how Charles Dickens intended to end his final, unfinished novel. He died leaving a half-written, unresolved manuscript with no indication of his intended solution to the mystery. No unfinished novel has seen so many adaptations and interpretations on the big screen, on the small screen, and on stage. This British production comes up with an inventive (if not exactly Dickensian) solution. Matthew Rhys plays John Jasper, opium-addicted choir master and uncle to Edwin (Freddie Fox), a likable if sometimes insufferable beneficiary of a small trust. To complicate things, Edwin is betrothed  to Jasper's beautiful young student Rosa Bud (Tamzin Merchant), not the subtlest of Dickens' character names, and Jasper is so infatuated with the young woman that he dreams of strangling Edwin, and sure enough a strangling comes to pass, but that's the beginning of a tale that offers a missing corpse, the sudden appearance of two orphans from India, and the sudden, unsettling transformation of Japser into an overbearing stalker. Alun Armstrong co-stars as Rosa's guardian who turns detective when the suspicion falls on the hot-tempered Indian ward of the local priest, and David Dawson is what you might call his legman, chasing evidence in the procedural portion of the story.
Gwyneth Hughes scripts this new production and offers third act that is as beholden to modern psychology and contemporary British TV mystery as it is to the Dickensian drama of bloodlines, legitimacy, denied identity, and the barriers of class and culture, and director Diarmuid Lawrence shifts the film into a register of shadowy Gothic mystery in the second half. It's unlikely Dickens had something quite so intricately contrived in mind, but it is quite clever, entertaining, and in its own satisfying as both a murder mystery and a Victorian drama. Blu-ray and DVD, no supplements, presented with the "Masterpiece Classic" introduction seen in the U.S.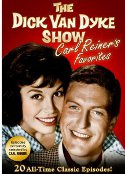 "The Dick Van Dyke Show: Carl Reiner's Favorites" (Image) presents 20 classic episodes of the series that has been the greatest sitcom of all time, hand picked by creatire/writer Carl Reiner. Reiner based the show about New York comedy writer Rob Petrie (Dick Van Dyke), his genial modern wife Laura (Mary Tyler Moore) and his wisecracking writing partners (played by veterans Morey Amsterdam and Rose Marie) on his own experiences but it took the easy rapport of the cast, from Van Dyke and Moore bridging the gap between 1950s patriarchy and 1970s equality to the by-play of the writer's room, to turn the generous writing to comic magic. For the record, Reiner's picks are: Never Name a Duck, The Attempted Marriage, Hustling the Hustler, A Bird in the Head Hurts, Gesundheit, Darling, Will You Two Be My Wife?, Ray Murdock's X-Ray, Don't Trip Over That Mountain, The Sam Pomerantz Scandals, Divorce, Laura's Little Lie, Very Old Shoes Very Old Rice, The Life and Love of Joe Coogan, The Plots Thicken, The Return of Edwin Carp, Pink Pills for Purple Patients, Baby Fat, No Rice at My Wedding, A Day in the Life of Alan Brady, and Obnoxious Offensive Egomaniac Etc. (Pardon the lack of quotation marks around the titles.) DVD only, three discs.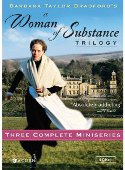 BritTV:
"A Woman of Substance Trilogy" (Acorn) – Based on the novel by Barbara Taylor Bradford, the "A Woman of Substance" (1983) mini-series starring Jenny Seagrove, Liam Neeson, Deborah Kerr, and Diane Baker proved popular enough to spawn two sequels, again adapted from Bradford's novels: "Hold The Dream" (1986), starring Jenny Seagrove, Stephen Collins, and Deborah Kerr, and "To Be the Best" (1992), with Lindsay Wagner and Anthony Hopkins. Features interviews with executive producer and star Diane Baker and author Barbara Taylor Bradford. Four discs, DVD only.
Another season:
Who loves ya, baby? "Kojak: Season Four" (Shout! Factory) presents 25 episodes of the Telly Savalas cop show on six discs.
"Who Do You Think You Are? Season 2" (Acorn) traces the family roots of eight America celebrities: Vanessa Williams, Tim McGraw, Rosie O'Donnell, Kim Cattrall, Lionel Richie, Steve Buscemi, Gwyneth Paltrow, and Ashley Judd. Eight episodes on two discs.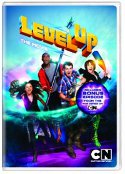 Plus:
"Level Up: The Movie" (Warner) is the (barely) feature-length pilot for the live-action series of video gaming teens fighting fantastic foes in the real world, originally made for the Cartoon Network. Includes a bonus episode of the series and a music video.
A batch of ABC Studio series past are getting rereleased in budget editions by Lionsgate: "Felicity: Season One" and "Felicity: Season Two" present the first two seasons of the first hit series from J.J. Abrams, and you can get the whole series of two shows from the collection "Dirty Sexy Money: The Complete First Season" / "Dirty Sexy Money: The Complete Second and Final Season" and "Samantha Who: The Complete First Season" / " Samantha Who: The Complete Second and Final Season."
For more releases, see Hot Tips and Top Picks: DVDs, Blu-rays and streaming video for May 1