New on Netflix Instant: Jennifer Aniston and Jason Bateman face 'The Switch'
Plus 2013 Oscar nominee '5 Broken Cameras,' French romantic thriller 'Unforgivable,' and more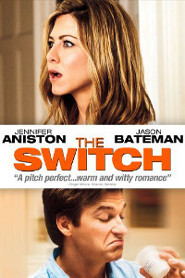 "The Switch" (2010) stars Jennifer Aniston as a single woman who decides to have a child via artificial insemination and Jason Bateman is her neurotic best friend who ends up replacing the selected donor sperm with his own. MSN critic James Rocchi reports that it "is a better-than-you-fear​ed example of the recent comedies revolving around reproduction, and if it isn't as good as Judd Apatow's "Knocked Up," it is, at the very least, far better than that three-wheeled baby buggy of a Jennifer Lopez vehicle, "The Back-up Plan," based on roughly the same concerns."
"5 Broken Cameras" (2012), a first-hand account of non-violent resistance in a West Bank village threatened by Israeli settlements, is a 2013 Oscar nominee and an award-winner at Sundance 2012. Co-directed by Palestinian farmer and cameraman Emad Burnat and Israeli director Guy Davidi and filmed almost entirely by Palestinian farmer and cameraman Burnat, this Palestinian and Israeli co-production gets it name from the violent destruction of Burnat's video cameras over the five years of shooting. Reviews here.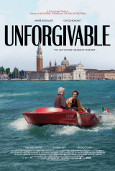 "Unforgivable" (2011), from André Téchiné, is a romantic thriller starring André Dussolier as a French crime novelist who falls in love with a his real-estate agent (Carole Bouquet) while on vacation in Venice and gets caught up in complicated undercurrent of emotions and old history. "The complicated doings are poised on a knife's edge between absorbing and ludicrous, and the characters' decisions are often, by any rational standard, bizarre," writes New York Post film critic Farran Nehme Smith. "Both Venice and Bouquet are photographed to ravishing effect, and like the city, Judith is meant to suggest something trapped into being a fantasy for others."
Also from France comes "17 Girls" (2011), which the true story of a group of high school girls in Massachusetts who made a pact to all get pregnant together to a small port town on the Brittany coast of France. Reviews here.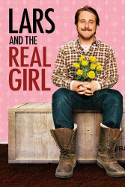 "Lars and the Real Girl" (2007) stars Ryan Gosling as a shy child-man who mail-orders a fiancée and introduces the anatomically correct love doll as his living, breathing girlfriend, in the easygoing, amiable little comedy of romantic delusion and communal affection. The premise is an invitation to inevitable sight gags and director Craig Gillespie isn't one to turn down an easy laugh, but they are all good natured and Gosling plays Lars with such wide-eyed innocence that the seamier possibilities are put to rest. The story is slight and the cinema psychiatry creaky, but for a premise with such lurid possibilities, "Lars and the Real Girl" is as easygoing and warmly innocuous as the benign irony of the title.
Shane Carruth's "Primer" (2004) is both one of the most inventive time travel movies ever concocted and one of the most aggressively tantalizingly obtuse. Carruth also writes, produces, and co-stars as an engineers who moonlight as partners in a garage-based start-up firm whose experiments unexpectedly open the doorway to time travel and comes out the other end with multiple realities and second generation doubles. Carruth sketches out a narrative that only he really understands and delivers it in fragments, tossing off plot points and shading in the rest with references to scenes unseen and exposition only hinted at. This is a film for people who like to grapple with their films.
Also new: the direct-to-disc sequel "Death Race 3: Inferno" (2013), with Ving Rhames and Danny Trejo (it will be covered in the monthly B-Side Round-Up) and Hal Hartley's "Flirt" (1995), a freewheeling triptych that tells the same story in three different ways in three cities around the world.
Previous Netflix Instant recommendations here.
For more releases, see Hot Tips and Top Picks: DVDs, Blu-rays and streaming video for week of January 22

Set me as a seal upon thine heart, as a seal upon thine arm: for love is strong as death; jealousy is cruel as the grave: the coals thereof are coals of fire, which hath a most vehement flame. ( Song of songs 8:6 ) ( Jealousy of ONE LORD JESUS CHRIST brings out the secret of Man to show something greater than a greed of a trophy, money cannot buy love, yet resurrection is without limits and Beautiful Oprah wants it all Todays with Resurrection that brings more than plenty of all that ask, seek, and knock on the door of ONE LORD JESUS CHRIST  WHY ? Again " O it is love, love, love, love, love, love, " ask seek knock on the door of ONE LORD JESUS CHRIST 
Are you sure you want to delete this comment?