New on Netflix Instant: It's a space prison riot in 'Lockout'
Classics include 'The Grapes of Wrath,' 'Hombre,' and the 1948 'Anna Karenina,' plus MTV's 'Teen Wolf: Season Two" too
By 
SeanAx
 Nov 15, 2012 10:46PM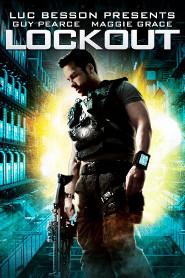 "Lockout" (2012), produced and co-written by Luc Besson, plays like "Escape From New York" relocated to a maximum security prison in space, with Guy Pearce as a government agent framed for murder and offered amnesty in exchange for saving the President's daughter (Maggie Grace) from the prisoners, who have taken over the space station facility during her visit. MSN film critic Glenn Kenny warns that "While the byplay between Pearce and Grace is not un-fun, and some of the action satisfying, "Lockout" is a largely half-hearted effort in which some of the major set pieces are so indifferently executed that they literally look exactly like sequences out of video games." More on Videodrone here.
"The Flowers of War" (2011), Zhang Yimou's Chinese epic about the fall of Nanjing, stars Christian Bale as an American on the run who poses as a priest and hides out in a walled cathedral, where his self-preservation instincts are used to save the lives of refugee schoolkids and courtesans also seeking shelter. San Francisco Chronicle film critic Walter Addiego finds the film: "Affecting at times, but finally feels overblown and heavy-handed."
Arriving same day as DVD is "A Burning Hot Summer" from France, starring Monica Bellucci and Louis Garrel. Reviewed here.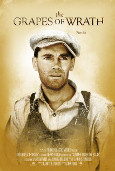 John Ford won an Oscar for directing "The Grapes of Wrath" (1940), a surprisingly faithful adaptation of Steinbeck's novel with lustrous cinematography by Gregg Toland (who should have won an Oscar). They bring a dusty dignity to the Joad family and all of the refugees from the Oklahoma dustbowl who flee their homes in the heart of the depression and head for the promised land of California. Henry Fonda stars as Tom Joad, back from a prison term just in time to see his family pack up the jalopy, and Jane Darwell won an Oscar as the family matriarch, a resilient character who would appear over and over again in many of Ford's best films. John Carradine, however, is the unheralded soul of the film as Casy the defrocked preacher, who finds a calling as a labor organizer.
"Hombre" (1967), from the novel by Elmore Leonard, plays as a ruthless, revisionist take on "Stagecoach," with Paul Newman as the blue eyed half-breed who has chosen to go native rather than live in the lies and corruption of the white world, and winds up putting his life on the line to save a coach full of corrupt, racist, and just plain crooked passengers. The social politics are hardly subtle, but the building tension and the arid, barren landscape make it a vivid western.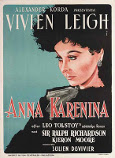 More American classics now available: "For Whom the Bell Tolls" (1943), a handsome adaptation of the Hemingway novel with Gary Cooper and Ingrid Bergman fightingthe Fascists in 1930s Spain, and "Anna Karenina" (1948) with Vivian Leigh as the tragic heroine of the Tolstoy classic.
"The House on Telegraph Hill" (1951), directed by Robert Wise, is a handsome suspense melodrama about a European WWII relocation camp survivor (Valentino Cortesa) who takes the identity of a deceased friend for a new life in America, which includes a son, a San Francisco mansion, and a suitor (Richard Basehart) who may have ulterior motives.
"The Thing Called Love" (1993), directed by Peter Bogdanovich, stars Samantha Mathis as a New York City girl who heads to Nashville with dreams of making it as a singer-songwriter, but it was her co-stars who were on the verge of hitting the big time: River Phoenix and Sandra Bullock play her friends and fellow musician hopefuls.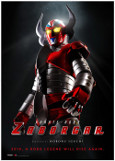 Cult:
"Karate-Robo Zaborgar" (2011) is, in the words of the promotional poster, "Part motorcycle, part karate expert, all robot!" It doesn't lie. This self-conscious, tongue-in-cheek tribute to the robo-heroes of the seventies Japanese movies and TV embraces the gee-whiz innocence of the uncomplicated stories of transforming mechanical creations and the earnest young heroes who operate them. There's clearly more love and affection than talent and cleverness here but for fans of transforming robots and cheap genre exercises, it's a tongue-in-cheek valentine.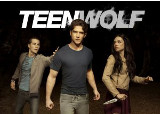 Instant TV:
"Teen Wolf: Season Two," MTV's entry in the supernatural teenager series, is an updating of the movie comedy as a coming-of-age drama, and it roils all that teen angst and young love hormones into a boy learning to control his werewolf powers and a girl who discovers her legacy in a family of werewolf hunters. There's a star-crossed romance for the supernatural TV age! They really got this one right, and the second season arrives on Netflix Streaming before disc.
Previous Netflix Instant recommendations here.
For more releases, see Hot Tips and Top Picks: DVDs, Blu-rays and streaming video for the week of November 13