TV on Disc Channel Guide: 'Eight is Enough' Debuts
Plus the best of 'Ernie Kovacs,' 'Bob's Burgers: the Complete 1st Season,' and more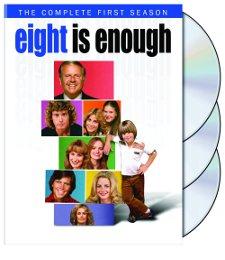 "Treme: The Complete Second Season" (HBO) continues exploring the lives of New Orleans residents trying to pick up the pieces in the wake of Hurricane Katrina, both at home and in New York. The series, created by David Simon for HBO, is an ensemble piece with a marvelous cast (including Oscar-winner Melissa Leo, "Deadwood" veteran Kim Dickens, and Clark Peters and Wendell Peters from "The Wire," and it's rich in a kind of culture, music, and character that you don't often see on TV. 11 episodes on four discs. Blu-ray and DVD. Videodrone's review is here.
You could think of "Eight is Enough: The Complete First Season" (Warner) as the modern-day (circa 1977) answer to "The Waltons," with Dick Van Patten as a newspaper editor and father to eight kids facing all the challenges of growing up in the seventies. The pilot sets the tone and style of the show, from the "topical" issues like sex and drugs (no rock and roll for this show) to the annoying laughtrack dropped over the periodic comic sequences, and sets up the personality clash between dad and eldest son David, played in this episode by Mark Hamill. He's not the only actor to be replaced in the series proper. By episode two, when Grant Goodeve steps into the role, we also welcome Willie Aames as middle son Tommy and Dianne Kay as Nancy.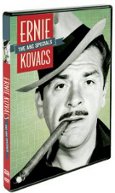 The show flirts with being progressive but couldn't be more conventional or paternal. Father may not always know best, but he tends to come around. It debuted as a mid-season replacement and the three-disc DVD set features all nine first-season episodes (including the pilot) and the featurette "Eight is Enough: A Heartwarming Cast Reunion."
"Ernie Kovacs: The ABC Specials" (Shout! Factory) - If you skipped the six disc "The Ernie Kovacs Collection" released last year but would still like to own the best of Ernie Kovacs, you can't do better than this single-disc collection. For these five landmark half-hour TV specials, the last productions he made before his death in 1962, Kovacs availed himself of the new medium of videotape and give himself even more creative tools to hone, shape and execute his increasingly elaborate ideas. These specials, including the landmark show known to fans as "Eugene" (which was produced from start to finish with a crazy soundtrack of music and sound effects but no dialogue), are the apex of his too-short career.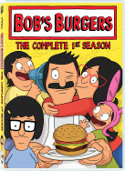 Animation:
"Bob's Burgers: The Complete 1st Season" (Fox), an animated sitcom about a family-run burger joint, was added to the Fox Sunday night animation block last year. What makes this different from the usual Fox animated sitcoms is the Dad: voiced by H. Jon Benjamin (the voice behind "Archer"), he's the normal, centered one here, just another working man with a family business. Meanwhile his eldest daughter is a nerdy, introverted, antisocial misfit, his son an overexcited boy with a keyboard and a megaphone that's not afraid to use, and his unrestrained youngest wears bunny ears while she brainstorms her latest madcap scheme. Like telling her grade-school classroom that the family burgers are made from human remains. That goes over pretty well, as you can guess.
13 episodes on two discs, with commentary on every episode, audio outtakes on two episodes, and original series demo by creator Loren Bouchard among the supplements.
"American Dad: Volume 7" (Fox) offers 19 more episodes from Seth MacFarlane's animated farce about an all-American family with a father who just happens to be a CIA agent, along with commentary and optional uncensored footage on selected episodes and other supplements (including a tribute to Patrick Stewart). Three discs, DVD only.
"Ben 10: Ultimate Alien - The Ultimate Ending" (Warner) brings the Cartoon Network series to a close with the final ten episodes, including the two-part series finale. Two discs on DVD. "Conan the Adventurer" (Shout! Factory) features 13 episodes on two discs, by Crom!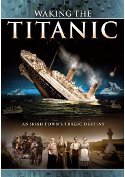 Nonfiction:
"Frozen Planet" (BBC), a seven-part natural history documentary series from the creators of "Planet Earth," explores life in the Arctic and Antarctic and arrives on Blu-ray and DVD in time for Earth Day. Videodrone's review is here.
"Waking the Titanic" (BFS) joins the deluge of centenary shows and specials marking the occasion of the nautical disaster, telling the story of 14 young men and women from Addergoole who traveled in the third class lower decks of the "unsinkable" ship. DVD only.
"America Revealed" (PBS) explores the systems and technology that keeps modern American society running, taking the macro view of the infrastructures that grow and deliver food, transport people and goods, power the electrical grid, and manufacture our durable goods. Yul Kwon hosts the four-part, four-hour series. Blu-ray and DVD.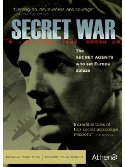 "Secret War" (Athena) is a 13-part British series about web of spies and double agents working for the Allies in occupied Europe during World War II. Four discs in a box set. "Bill Moyers: Capitol Crimes" (Athena) investigates Jack Abromoff and presents the 2006 public television special in box set with bonus programs and interviews. Two discs. "Planet Egypt" (History) is a four-part mini-series on the legacy and culture of ancient Egypt. Two discs. "The Presidents" (History) is an eight-part series on the lives and legacies of the American Presidents from 1789 to the present, with bonus programs on Barack Obama and the Presidents' wives. Four discs. All DVD only.
Another season:
"Tyler Perry's Meet the Browns: Season Five" (Lionsgate) features 20 episodes from the cable sitcom. "Only In America With Larry The Cable Guy: Volume Two" (A&E) offers 11 more episodes of the History Channel's comic travelogue of American landmarks. "Ice Road Truckers: The Complete Season Four" (History Channel) features 16 episodes of the extreme trucking reality show on four discs. All DVD only.
For more releases, see Hot Tips and Top Picks: DVDs, Blu-rays and streaming video for April 17