New on Netflix Instant: 'Captain America' Begins
Plus a collection of acclaimed foreign films, Season One of 'Hell on Wheels,' and more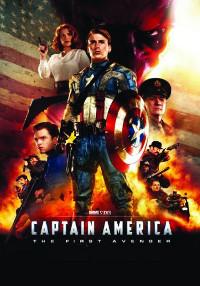 "Captain America: The First Avenger" (Paramount) is, as the title hints, something of a prologue to the upcoming superhero extravaganza "The Avenger," but it's also an old-fashioned piece of two-fisted comic-book heroism with a patina of nostalgia and World War II patriotism. And the film owes all due credit to Chris Evans, who brings a convincing mix of pluck, modesty and duty to the role, embodying an icon without turning it into parody. While not the best superhero movie in the recent cycle of big-screen comic books, it's far from the worst and at times endearing in its sense of honor, decency and responsibility. Videodrone's review is here.
"Dogtooth" (2009), the Oscar-nominated surreal social satire/skewed family comedy from Greece, arrives on Netflix Instant in all its perverse and transgressive glory. "It's every dictatorship in human history boiled down to a single home, with all of the madness and cruelty that implies -- but also absurd humor and moments of strange and graceful beauty," writes MSN critic James Rocchi, who calls it "a brilliant dark fable with a sharp, savage bite."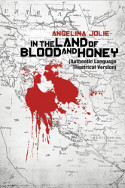 Angelina Jolie makes her directorial debut with "In The Land of Blood and Honey" (Sony), a drama of love and survival set against the Bosnian War. MSN film critic James Rocchi writes: "as the work of a first-time filmmaker, "In the Land of Blood and Honey" is ambitious: a period-piece subtitled war film, with the action that entails, about a recent conflict, trying to tell a human story of connection in a place where paramilitary thugs in hodgepodge mixtures of soccer gear and military uniforms took people away to be killed."
"Bullhead" (Drafthouse), from The Netherlands, "is a stunning debut that finds gripping tragedy and bleak humor in a story of crime and punishment, anchored by an Oscar-level lead performance that's part "Raging Bull" and part "Oedipus Rex"," writes MSN film critic James Rocchi. "There are several factors working together to make Michael Roskam's first movie as fascinating and gripping as it is, a quality reflected in its unlikely Oscar nomination for Best Foreign Film."
"Cairo Time" (2009) stars Patricia Clarkson as a married American woman in Egypt who unexpectedly falls in love while waiting for her husband. Reviews here.
"Extract" (2009), the third live-action feature from Mike Judge, finds humor in the workplace with Jason Bateman as a small business owner struggling to keep his business and him marriage afloat. More from James Rocchi here.
Billy Wilder's witty "The Private Life of Sherlock Holmes" (1970) caught the Sherlock Holmes revisionism long before the current wave took hold, offering a melancholy tale of the logician Holmes (Robert Stephenson) hiding the heart of a romantic.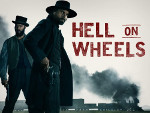 Instant TV:
"Hell on Wheels: Season 1" (2011) turns the building of the transcontinental railway into forge that created the new America in the aftermath of the Civil War, cable style. That means mud, blood, graft, vengeance, and a hotbed of racial conflict surrounding the construction of the railroad. The first ten episodes pull into the Netflix station in anticipation of the second season debut on AMC this summer. Reviewed on Videodrone here.
For more releases, see Hot Tips and Top Picks: DVDs, Blu-rays and streaming video for the week of July 31