New on Netflix Instant: An Oscar nominee and a new set of older films
From 'Conspiracy Theory' to 'Breaking Away' to 'The Last Temptation of Christ' and more…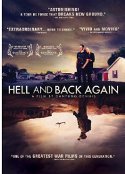 The Oscar-nominated documentary "Hell and Back Again" has just been made available via Netflix Instant. Director Danfung Dennis contrasts one American Marine's ordeal in Afghanistan with his troubled transition to civilian life after a life-threatening injury in battle. Boston Globe film critic Wesley Morris writes: "Dennis's film attempts something few documentaries have: to inhabit the psyche of its subject."
The rest of the week's recommendations come from the pool of older releases added to the service.
"Conspiracy Theory" (1997) - Mel Gibson's paranoid taxi driver may have seen one too many Ollie Stone film, but that doesn't mean they're not really out to get him in this thriller co-starring Julia Roberts. Director Richard Donner takes a potentially awkward story and gives it the drive and energy (and the star power) it needs. Gibson's wacky cabbie is sweeter than a stalker really ought to be, and Roberts a lot more understanding than any real person, but hey, it's a movie, and an unexpectedly entertaining one at that even as it stretches credulity almost to the breaking point.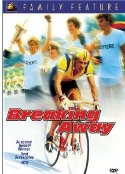 "Breaking Away" (1979) - Dennis Christopher, Dennis Quaid, Daniel Stern, and Jackie Earle Haley are the "cutters," local blue collar kids in a college town, who take on the snotty, privileged frat boys in an annual bicycle race. Peter Yates directed this wonderful and modest drama of small town life and simple dreams.
"The Longest Yard" (1974), Robert Aldrich's satirical prison drama by way fo underdog sports movie, stars Burt Reynolds as a self-absorbed pro football bad boy put behind bars for auto-theft and bad attitude and charges with organizing the inmates into a football team to take on the guards.
For a science fiction fans, there is "Serenity" (2005), a lively, humor-laden big screen science fiction western spun-off from Joss Whedon' short-lived TV series "Firefly" and starring Nathan Fillion ("Castle") as a former soldier turned interstellar smugglerwith a scruffy crew and a scruffier ship.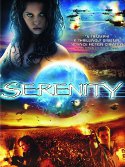 For more adventurous viewing, Todd Haynes' "Velvet Goldmine" (1998) reimagines the Glam rock era and the iconic influence of David Bowie through the kaleidoscopic lens of "Citizen Kane" and a fictionalized bi-sexual pop icon. Christian Bale, Ewan MacGregor and Jonathan Rhys-Myers star.
And if you're in the mood for something more demanding, there is the sprawling 2006 drama "Babel" (2006) with Brad Pitt,  Cate Blanchett, Gael García Bernal, and Rinko Kikuchi, in a story that weaves stories across four countries and three continents, and Martin Scorsese's controversial "The Last Temptation of Christ" (1988), the director's attempt to explore his own spiritual conflicts by exploring the human dimension of Jesus Christ (played by Willem Dafoe). (Note that a Blu-ray release of Scorsese's film is set for March).
For more releases, see Hot Tips and Top Picks: DVDs, Blu-rays and streaming video for January 31