Black Swan: New Release of the Week
And we've an exclusive clip from the DVD and Blu-ray release
"Black Swan" (Fox)
"Black Swan" is a delirious, practically giddy thriller that flirts with the metaphysical even while it relentlessly ratchets up its prime directive, which is to be a nonstop audience stress test," wrote MSN critic Glenn Kenny when the film opened in 2010.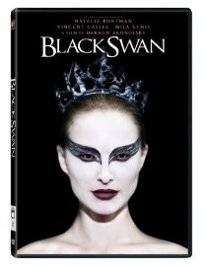 It quickly became a polarizing film for film critics, many embracing the "Red Shoes" meets "Repulsion" psychological portrait of neurosis and obsession in a meek, repressed young woman (Natalie Portman) who still has little girl prima ballerina dreams, others critical of the melodrama, hysteria and blunt metaphors ("high-grade hokum," as one critic called it). The mix of culture and kinky psychodrama brought in audiences and earned Natalie Portman an Academy Award for her lead performance as woman/child still living under the suffocating attentions of her mother (Barbara Hershey), one of the Oscar nominations it earned in all.
Nina (Portman), a longtime member of the New York City Ballet company, begins her spiral in obsession, hallucination and sexual awakening (despite her protestations, she's almost surely still a virgin) when she's cast to play the twin roles of the White Swan and the Black Swan in a new production and the perfectionist is challenged to drop her control and let her passions pour out. Vincent Cassel plays the company director who uses seduction as a tool to draw out his dancers (or maybe he's just an oily manipulator) and Mila Kunis is the newest dancer, a free spirit whose passion makes up for her technical limitations. Nina starts to see paranoid plots and dark doppelgangers in every mirror (and there are mirrors everywhere, not to admire oneself but to reveal flaws and constantly judge one's own performance) and the camera smears identities until we no longer know what's real and what's in her mind.
"Because as serious as "Black Swan" is, it is hardly unaware of the borders of absurdity that it dances around, and over; in fact, its very reason for being seems to be to do precisely that," explains Kenny. "For all the food for thought and debate it provides, what makes "Black Swan" really special is the immediate way that it works on you if you give yourself over to it. It's a true cinematic experience, one that can be ecstatically savored even -- especially, maybe -- while it gleefully messes with one's head."
MSN has an exclusive clip from the ballet performance from the film after the jump, along with DVD and Blu-ray details.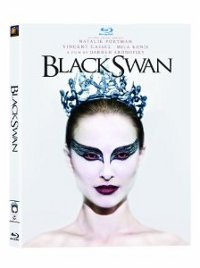 The DVD (call it the "black swan" edition) features the 48-minute "Black Swan Metamorphosis," a well-made three-part production documentary that digs into the creative process of the filmmakers and the practical challenges of the production with a wealth of footage from the shoot (you won't believe just how simply some of the effects are accomplished) and nuts-and-bolts interviews with the cast and crew.
The Blu-ray (with "white swan" cover) features a lot of additional featurettes, some of them promo pieces created for cable, all of them under five minutes each. There are micro-featurettes on "Ballet," "Production Design" and "Costume Design," a short "Profile" on star Portman and on director Aronofsky, two far-too-brief featurettes with Portman and Aronofsky discussing the film ("Conversation: Preparing For the Role" and "Conversation: Dancing With the Camera") and five "Fox Movie Channel Presents" promo pieces with Aronofsky and the films four leads. And it also includes a bonus digital copy for portable media players.