The New Release Rack: Hit Men and Horror Movies Meet in 'Kill List'
Plus 'Tonight You're Mine,' 'Juan of the Dead,' 'Paradise Lost 3: Purgatory' and more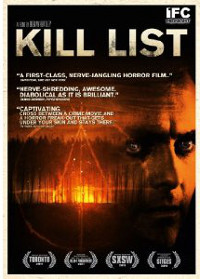 "The Hunger Games" (Lionsgate), the first blockbuster of 2012 and the latest young adult franchise to hit it big, debuts on Blu-ray and DVD on Saturday, August 18 (the first copies go on sale at 12:01 am at select stores. Videodrone's review is here.
Not in any way similar except that it's also about folks trying to kill each other, "Kill List" (IFC) is a British hit-man thriller that swerves into a jangly horror film. Directed by Ben Wheatley ("Down Terrace"), the film is "harrowing, inventive, disturbing and shudderingly brisk," in the words of MSN film critic Glenn Kenny. ""Kill List" contains some really appallingly explicit scenes of killing and torture, but it alternates these with scenes in which violence is merely implied. The differing treatments are invariably purposeful, because the movie is ultimately a parable about violence itself, about how it becomes inescapable once it's unleashed in a particular way." It's also pretty darn dark and very unsettling as it takes viewers down unexpected alleys.
On Blu-ray and DVD, with two commentary tracks (one by director Ben Wheatley and co-writer Amy Jump, one by actors Neil Maskell, Myanna Buring, and Michael Smiley), interviews, and featurettes.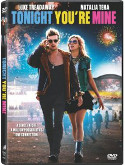 "Tonight You're Mine" (Sony) is a romantic comedy born out of a high-concept production stunt. David Mackenzie directs Luke Treadaway and Natalia Tena, playing feuding pop personalities who get handcuffed together at a music festival, on location in the midst of the chaos and craziness of Scotland's four-day T in the Park fest. New York Times film critic A.O. Scott writes that "The look, the rhythm and the scruffy, on-the-fly ambience of the film make it feel unusually fresh and lively. It may be the same old song, but it's also a catchy remix." On DVD only, with an interview with stars Luke Treadaway and Natalia Tena and three featurettes.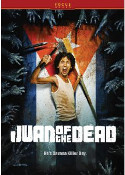 Foreign Affairs:
"The Raid: Redemption" (Sony), set almost entirely in an apartment building in the slums of Jakarta, is extreme action film from Indonesia that has earned s well-deserved reputation as one of the fiercest, most brutal crime thrillers around. Reviewed on Videodrone here.
"Juan of the Dead" (eOne) comes to the U.S. with a unique pedigree: it's the first zombie film from Cuba, and it uses the genre as a way in to social satire. "This wacky zombie comedy exploits to the full this genre's juicy potential for satire: a more solemn kind of movie maybe couldn't get away with being quite as irreverent about the Castro government," writes Guardian film critic Peter Bradshaw. Spanish with English subtitles. No supplements. DVD only.
"The Sword Identity" (Lionsgate) is a swordplay drama from China, set during the Ming Dynasty. Mandarin with English subtitles and optional English dub soundtrack. DVD only. Reviews here.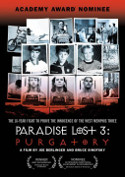 True Stories:
"Paradise Lost 3: Purgatory" (HBO), the third film in the documentary cycle by directors Joe Berlinger and Bruce Sinofsky, picks up the latest chapter in the harrowing story of "The West Memphis Three," a trio of teenage boys who were tried and convicted of the murder of three children based on dubious and inconclusive evidence. Chicago Sun-Times film critic Roger Ebert calls it "one of the most fascinating of all true crime stories" and this third chapter brings the story to a close with the story of their release from prison. It showed on HBO after festival screenings. Reviews here. DVD only, with bonus scenes, a press conference with the three young men after their release, and an interview with directors Joe Berlinger and Bruce Sinofsky.
"Inventing Our Life: The Kibbutz Experiment" (First Run) "is a fascinating introduction to a movement scrambling to adjust enough to guarantee a future, without severing all ties to its principled past," writes Daniel M. Gold for The New York Times, but Village Voice film critic Andrew Schenker complains that "the film never challenges the traditional Zionist narrative of the kibbutzim developing an untamed land, paying only lip service to the fact that it was already inhabited before the Jewish settlers got there." The DVD features bonus scenes and an interview with director Toby Perl Freilich.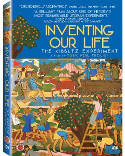 "Art Is… The Permanent Revolution" (First Run) puts the work of contemporary graphic artists in the context of the work by such masters as Rembrandt, Goya, Daumier, and Picasso. DVD only.
More documentaries arriving on disc this week: "The Callers" (First Run), a look at the art and culture of old-style auctioneers; "Master Qi and The Monkey King" (First Run), a portrait of the Peking Opera and star Qi Shu Fang; and "Burma: A Human Tragedy" (CAV), about the human rights abuses of Burma, narrated by Anjelica Huston. All DVD only.
Plus:
- "Assassin's Bullet" (Arc Entertainment) stars Christian Slater and Donald Sutherland in an international political thriller. DVD only, with a featurette. Reviews here.
- "Breathless" (Anchor Bay) is dark comedy of murder and greed in a Texas trailer park, starring Gina Gershon, Val Kilmer, and Ray Liotta. Blu-ray and DVD, with commentary and a featurette. Reviews here.
- "After the Wizard" (Breaking Glass) rethinks "The Wizard of Oz" as a modern fantasy where the Tin Man and the Scarecrow leave Oz to search for Dorothy in New Jersey. DVD only, with  commentary, interviews, and a featurette. Reviews here.
- "August" (Wolfe) is a gay drama of a romantic triangle set in the midst of heat wave. DVD only. Reviews here.
For more releases, see Hot Tips and Top Picks: DVDs, Blu-rays and streaming video for August 14