TV on Disc: Lost in the 'Weeds'
The Showtime original dope comedy deals its eighth and final season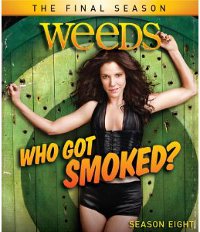 "Weeds: Season Eight" (Lionsgate) brings Showtime's dope comedy to an end by coming full circle to where it all began: once again, the theme song "Little Boxes" opens the show (a different artist every episode) and by season's end, the family winds its way back from the East Coast to Agrestic, CA, which has been renamed (or perhaps rebranded) Regrestic, appropriately enough.
In between we learn who was targeted by the sniper at the end of Season Seven (and who in fact the sniper is); how the Botwin family tries to take its obsession with the drug business legit, with Nancy (Mary-Louise Parker) becoming a pharmaceutical rep and green thumb son Silas (Hunter Parrish) going into medical marijuana research and development; and how younger brother Shane (Alexander Gould) balance his career on the police force with the family business.
Nancy seems determined to do right by her family this season, even her embittered sister (Jennifer Jason-Leigh) and her impulsive brother-in-law Andy (Justin Kirk), who doesn't let being hopelessly in love with Nancy get in the way of meeting (and even marrying) other women. Doug Wilson (Kevin Nealon) not so much, but he's always got some scam brewing. But even with a schoolboy son to raise, she's still TV's most misguided single mother and screwed-up maternal role model. Which is pretty much what defined the show all along: what kind of crazy, reckless trouble is this MILF going to get into this season?
I tired of the series a while ago, but if you like its mix of whimsical crime antics with death threats and murder (all played with a gallows humor), this season won't disappoint. And I'll give it credit for offering a happy ending in tune with its skewed, effed-up perspective on relationship and family. Nancy is never going to be mother of the year, but in the balance her kids came out all right. Though seriously, Shane, that porn mustache has got to go.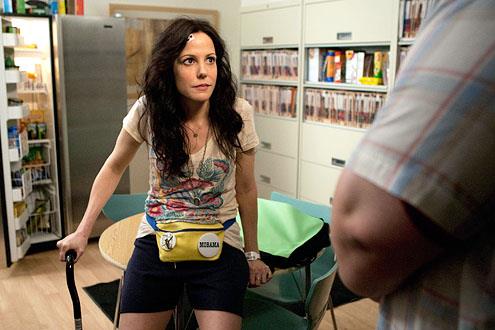 13 episodes (12 if you count the two-part, hour-long finale as one episode) on three discs on DVD and two discs on Blu-ray. Both editions feature episode commentary with cast and crew, the roundtable discussion "Weeds Season Eight: The Wrap Up!" with creator Jenji Kohan and producers Roberto Benabib and the featurettes "Clippin' the Buds" (on the world of medical marijuana) and "Everyday Advice from Guru Doug" with Kevin Nealon, plus deleted scenes and a gag reel.
For more releases, see Hot Tips and Top Picks: DVDs, Blu-rays and streaming video for week of February 12