New on Netflix Instant: From Tom Tykwer's '3' to Roger Corman's 'Death Race 2000'
Plus 'The Long Goodbye,' 'Bad Lieutenant,' 'Repo Man,' Godzilla and friends and more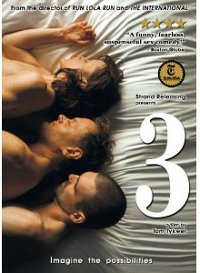 "3" (2010), from director Tom Tykwer ("Run Lola Run"), is quite possibly the most romantic portrait of a ménage-a-trois ever put on screen. This tale of free love reinvigorating a relationship falling into lethargy is actually quite freeing and Tykwer offers a sympathetic perspective on the experience.
From the sublime to the ridiculous, we have "Atlas Shrugged: Part 1" (2011), an independently produced adaptation of the first section of Ayn Rand's novel that received some of the worst reviews of the year. At least this way it won't cost you anything to see for yourself.
The back catalogue is still in rebuilding mode, due to the end of the Starz contract, so here are some more highlights of the new arrivals:
"The Long Goodbye" (1973) - Elliot Gould is far from the ideal imagined by Raymond Chandler for his saint of the city Philip Marlowe -- "Hey, it's okay by me" is the mumbled philosophy of this rumpled PI in the 1970s L.A. -- but he's perfect for Robert Altman's idiosyncratic adaptation. Yes, it's more Altman than Chandler, but it's great Altman: his characters never fail to surprise and his camera prowls incessantly as he searches for those unexpected details that keep his best work so rich. Listen for the theme song, which finds its way into the most unexpected places, like grocery store muzak and doorbell chimes.
"Ghost Dog: Way of the Samurai" (2000), Jim Jarmusch's portrait of a young black assassin in the ancient tradition of the Samurai battling against the Mafioso code of Italy is quirky, contemplative, and offbeat, a film with echoes of Samurai adventures, spaghetti westerns, and existential crime movies. Forrest Whitaker is marvelous as the warrior poet on the streets of New York with a sad, contemplative face and a body that rolls as he walks like waves crashing on the shore.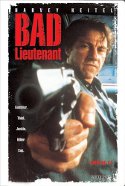 Abel Ferrara's notorious "Bad Lieutenant" (1992) stars Harvey Keitel as a corrupt, drug addicted cop who has the strangest epiphany while investigating the rape of a nun. Snorting coke, shaking down suspects, whoring, stealing, and generally oozing around the city on his own trail of slime, Keitel's cop is so bad he threatens to become a parody, and in so many ways so does the film. Your appreciation of this film will depend on how you weight Ferrara's confused mix of Catholic redemption and personal corruption.
In the original "Bedazzled" (1967), a dryly farcical reworking of Faust, the Devil (Peter Cook) isn't exactly evil. He's more of a bored prankster cursed to spend his days punking the human race unless he beats God in a contest: the first to reach a 100 billion souls wins. Chalk up Dudley Moore as short order cook Stanley Moon, a working class schlub offered seven wishes. Cook, who wrote the snappy script (from a story written with Moore), is an erudite comic misanthrope with a classical education, and his take on God as the ultimate prankster and Lucifer as his long-suffering victim borders on schoolboy sacrilege.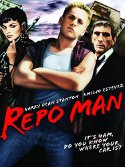 And if your tastes run to something a little more offbeat, there's the punk satire "Repo Man" (1984) with Emilio Estevez as a disaffected white urban L.A. punk who joins a group of burned out car repossessors while a lobotomized nuclear physicist drives a hot (literally) 1964 Chevy Malibu around Los Angeles. You'll never look at a "plate 'o shrimp" the same again.
In the original "Death Race 2000" (1975), hit and run is not a felony, it's the national pastime, and David Carradine and Sylvester Stallone take the lead in a cross country race to run over as many pedestrians as possible. Director Paul Bartel ("Eating Raoul") perfected his brand of blackhearted humor on this ragged B-movie spectacle with tongue-in-cheek swipes at the media bread and circus of extreme sports. Far more fun than the recent, humorless remake.
"Billy Jack" (1971) and "The Trial of Billy Jack" (1974) – Tom Laughlin's Billy Jack was a cultural icon of the seventies, a half-Indian/half-whi​te ex-Green Beret back from Vietnam who tries to turn his back on violence but is forced to use his martial arts prowess when the forces of corruption, hypocrisy, greed and prejudice threaten the peaceful community on the reservation, and "Billy Jack" is the film that made him a counterculture action hero: preaching peace then unleashing a one-man-army of poetic justice.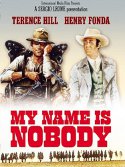 "My Name is Nobody" (1974) is a lighthearted spaghetti western overseen by Sergio Leone. Henry Fonda stars as the fastest draw in the wild west, a gunfighter who just wants to retire while gunslingers from all around come to try their hand and make their name, and Terence Hill is the fun-loving drifter named Nobody who has a lightning draw, a wily way of winning every showdown without firing his gun, and a gift for spoofing all the clichés of Italian westerns.
Also new: the cerebral indie mindgame "Pi" (1998), the debut feature from director Darren Aronofsky, and the zombie comedy "Fido" (2006), which drops the genre into a warped mirror of fifties suburban conformity and hollow appearances created by the "Zombie Wars."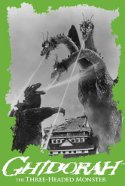 And for the big kids among you, there's a small zoo of Japanese giant monster movies. Godzilla, the greatest atomic-powered creature of them all, teams up with Rodan to take on "Ghidora: The Three Headed Monster" (1964) and headlines "Godzilla vs. Monster Zero" (1965), "Godzilla's Revenge" (1969), and "The Terror of Mechagodzilla" (1975), which pits the big green one against a robot version of himself. Also available is "Rodan" (1956), the prehistoric pterodactyl-like flying lizard who never really threatened Godzilla's big screen dominance, and "War of the Gargantuas" (1968), a weird mutant entry giant monster sweepstakes.
For more releases, see Hot Tips and Top Picks: DVDs, Blu-rays and streaming video for March 13