The New Release Rack: The 'Savages' of Oliver Stone
Plus 'The Watch' with Ben Stiller, indie comedies 'Dark Horse' and '2 Days in Paris,' and more
By 
SeanAx
 Nov 13, 2012 11:23PM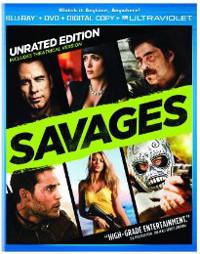 "Brave" (Disney), a colorful adventure set in medieval Scotland, is Pixar's first adventure centered on a female hero and a mother/daughter relationship and it is a delight, with a wild-haired tomboy of a princess warrior, an elegant queen transformed into a burly, lumbering mama bear, and a life lesson for all. Videodrone's review is here.
In "Savages" (Universal), Oliver Stone returns to the crime genre for a thriller about two California pot growers (Taylor Kitsch and Aaron Johnson) and their shared girlfriend (Blake Lively) as they square off against a Mexican druglord (Salma Hayek), her brutal enforcer (Benicio Del Toro), and a corrupt FBI agent (John Travolta) playing both ends.
"[W]hat might have played well as a tight cross-and-double-cro​ss volley between very-not-good and somewhat-considerabl​y-nicer illegal drug concerns, instead unspools as a needlessly digressive, self-second-guessing​, stop-and-start half slog in which whatever empathy you might feel for the ostensible heroes is likely to be undercut by one's eye-rolling at how, well, slow they are," observes MSN film critic Glenn Kenny. "Never one for streamlining, Stone slathers on the operatic sensibility for drawn-out killing and torture scenes, the better to explicate the ever-mutating meaning of the film's title and how it relates at varying times to its characters."
The Blu-ray and DVD both feature the R-rated theatrical cut and extended unrated version, with two commentary tracks (one with Oliver Stone, the other with producers Moritz Borman and Eric Kopeloff, co-screenwriter/nove​list Don Winslow, executive producer/co-screenwr​iter Shane Salerno and production designer Tomás Voth). Exclusive to the Blu-ray is the five-part documentary "Stone Cold Savages" and a selection of deleted scenes, plus a digital copy of the film for portable media players and an UltraViolet copy for instant streaming and download. Also available On Demand.

"The Watch" (Fox) stars Ben Stiller, Vince Vaughn, Jonah Hills and Richard Ayoade as neighbors who join the neighborhood watch of their sleepy little community and uncover an alien invasion, which results in plenty of panicked shooting up of their neighborhood. "The movie's clichés and technical spottiness aside, "The Watch" is still not very good, overall," writes MSN film critic Glenn Kenny, who complains that "the jokes aren't funny enough, and there aren't enough of them to make up for the sound and fury and incoherence and, yeah, for the preponderance of damn shooting."
Blu-ray and DVD, with two featurettes, deleted scenes, and the obligatory gag reel. Exclusive to the Blu-ray is the additional featurette "Watchmakers," alternate takes with Jonah Hill, as a digital copy (works with iTunes). Also available On Demand.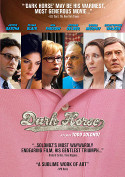 "Dark Horse" (Virgil), the latest from America's merry misanthrope Todd Solondz, stars Jordan Gelber as a sad sack thirty-something man still living with his parents and Selma Blair as a young woman with serious depression issues who marries him after a couple of dates. Chicago Sun-Times film critic Roger Ebert chalks it up to another of Solondz's " portraits of anguish in suburbia, joining "Welcome to the Dollhouse" and "Happiness." There are times when it is dark humor, and then times when it is simply dark. But there is something more going on here, something deeper and more … hopeful?" Blu-ray and DVD, no supplements.
Julie Delpy directs, writes, and stars in "2 Days in New York" (Magnolia) with Chris Rock and San Francisco Chronicle film critic Mick LaSalle writes that "Delpy's second film as a director confirms the two best indications given by her first directorial effort, "2 Days in Paris" - that she has a gift for the wildly absurd and that she can direct herself It's extremely funny, one of the funniest films of 2012, with a particularly winning style - far-fetched, extreme and nonstop." Blu-ray and DVD, with bonus interviews and a promotional featurette.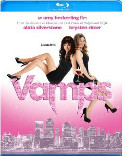 "Vamps" (Anchor Bay) are Alicia Silverstone and Krysten Ritter: undead party girls who just want to enjoy the night life without hurting any humans. This vampire comedy is a reunion of sorts for Silverstone and her "Clueless" director Amy Heckerling. "Her shambling little comedy never finds a consistent groove, but it's eager to please, and has the ancient gags to do it," offers Onion AV Club film critic Scott Tobias. Justin Kirk, Kristen Johnston, Malcolm McDowell, and Sigourney Weaver co-star. Blu-ray and DVD, with no supplements. Also available On Demand.
"Comes a Bright Day" (Strand) tosses a young bellboy in five-star London hotel into the middle of a hostage situation and arms a beautiful co-worker. Craig Roberts, Imogen Poots, Kevin McKidd, and Timothy Spall star. DVD only, with featurettes. Reviews here.
The indie comedy "Natural Selection" (Cinema Guild),  starring Rachael Harris as a Texas housewife on a mission to find her husband's long-lost son, earned awards at SXSW and two Independent Spirit Award nominations. Blu-ray and DVD, with bonus interviews. Reviews here.
"Prairie Love" (Film Movement) an American indie drama of lonely souls and desperate measures in the wintry prairie of North Dakota. Also features the bonus animated short "A Family Portrait" from the U.K. Reviews here.
"Dust Up" (Breaking Glass) features a one-eyed yoga enthusiast with a violent past, a Native American sidekick, a young mother threatened by a cannibalistic drug lord, and a throwdown in the desert. Reviews here.
The title of "Screwed" (Inception), a British prison drama starring James D'Arcy and Frank Harper, plays on the slang term for prison guard. DVD only. Reviews here.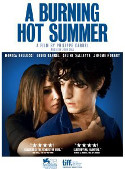 Foreign Affairs:
"A Burning Hot Summer" (IFC), from French filmmaker Philippe Garel, sends sexy couple Monica Bellucci and Louis Garrel (the director's son) to Rome where the relationship begins to break down over past issues. Village Voice film critic Nick Schrager appreciates that "Garrel's direction—exhibiting​ a fondness for long takes—has a charged tranquility that imbues the proceedings with edgy energy even when the plot fumbles around with superfluous asides or emphasizes its political divides too starkly…" French with English subtitles, DVD only, no supplements.
"Painted Skin: The Resurrection" (Well Go) is a mix of historical action and mythological fantasy from China, starring Zhou Xun and Zhao Wei. Mandarin with English subtitles, Blu-ray and DVD, with a featurette. Reviews here.
"Asylum" (aka "I Want to Be a Gangster") (Synapse) is a French indie gangster film by way of horror movie survival thriller from director Olivier Chateau. French with English subtitles, DVD only, with bonus short film "Homer" and a making of featurette. IMDb page here.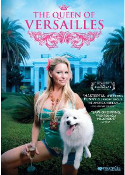 True Stories:
"The Queen of Versailles" (Magnolia) looks at the real-life billionaire couple David and Jackie Siegel who are suddenly caught short when, in the middle of building the single largest home in America, the economy collapses and their lifestyle (and hubris) takes a hit. Entertainment Weekly film critic Owen Gleiberman calls it "a succulently entertaining movie that invites you to splash around in the dreams and follies of folks so rich they're the 1 percent of the 1 percent. It's like a champagne bath laced with arsenic." Blu-ray and DVD, with deleted scenes. Also available On Demand.
"Nitro Circus: The Movie" (Arc) takes the television stunt series to the big screen for bigger and more reckless extreme stunts. Los Angeles Times film critic Mark Olsen complains that the film, unlike the "Jackass" films, "remains firmly planted in the realm of the inarticulate dude-bro, where shirtless men gleefully engage in physical acts of self-inflicted pain without a trace of real self-awareness or understanding." Originally released in theaters in 3D. Blu-ray, Blu-ray 3D and DVD, with behind-the-scenes featurettes. Also available On Demand.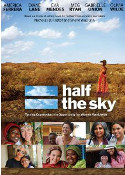 The rest of the new documentaries this week are all DVD only:
"Half the Sky" (Docurama), inspired by the book by Nicholas Kristof and Sheryl WuDunn, confronts the oppression of women and girls around the world. American Ferrera, Diane Lane, Eva Mendes, Meg Ryan, Gabrielle Union, Olivia Wilder, and George Clooney lend their talents to the project. The two-disc set also features over 90 minutes of bonus material. IMDb page here.
"The Island President" (First Run) is Mohamed Nasheed, president of the Maldives, and he's on a mission to stop global warming because the rising oceans threaten to flood 1200 islands of the Maldives. Reviews here.
"The Call It Myanmar" (Docurama) was shot clandestinely over three years in Burma, one of the most isolated and repressive countries in the world. Reviews here.
"Minds in the Water" (Saltwater Collective) charts the journey of professional surfer Dave Rastovich to build a network of activists to protect dolphins and whales from commercial slaughter. The disc comes, appropriately enough, in ecologically-respons​ible packaging. IMDb page here.
"A Life Ascending" (Ptarmigan Films) profiles mountaineer and guide Ruedi Beglinger and his family in their unique life on a remote glacier in British Columbia. IMDb page here.
"The Raw and the Cooked" (First Run) says it all in the tagline: a culinary journey through Taiwan. Reviews here.
For more releases, see Hot Tips and Top Picks: DVDs, Blu-rays and streaming video for the week of November 13