Blu-ray Round-up: Nicole Kidman in 'The Portrait of a Lady'
Plus 'The Wild Geese,' 'The Blue Lagoon,' the 1973 'Lost Horizon,' Warren Beatty's 'Dick Tracy,' and more
By 
SeanAx
 Dec 13, 2012 10:36AM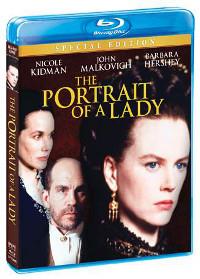 "The Portrait of a Lady" (Shout! Factory), Jane Campion's adaptation of the Henry James novel, stars Nicole Kidman as an American in 19th century Europe lured into a relationship with a controlling, manipulative man (John Malkovich) looking for position in society. It has a great cast -- Barbara Hershey, Mary-Louise Parker, Martin Donovan, Shelley Winters, Richard E. Grant, Shelley Duvall, Christian Bale, and Viggo Mortensen all co-star -- and a screenplay by Laura Jones ("An Angel at My Table"). 
"[I]f you care for James, you must see it," writes Chicago Sun-Times  film critic Roger Ebert. "It is not an adaptation but an interpretation. It gives us Isabel from a new angle. And it is well acted. Kidman has the bearing and quality of the intelligent young American. Barbara Hershey is magnificent as Madame Merle. Martin Donovan is touching as Ralph, whose own love is bravely concealed." Features the documentary "Jane Campion and The Portrait of a Lady."

"The Wild Geese" (Severin) is "Dirty Dozen"-styled action with a fiercely loyal team of British mercenary paratroops on a mission in a civil war-torn African nation. Richard Burton leads the troops, who Roger Moore, Richard Harris, and Hardy Kruger, in Andrew McLaglen's rousing 1978 military thriller. It's tough guy, male bonding-under-fire stuff, with well executed battle scenes and well directed character scenes. Jeff Corey, Frank Finlay, Barry Foster and Stewart Granger co-star. Features commentary by producer Euan Lloyd, co-star Roger Moore, second unit director John Glen, and moderator Jonathan Sothcott, the 37-minute documentary "The Last of the Gentleman Producers" (a profile of Euan Lloyd), the 24-minute vintage featurette "Stars' War: The Flight of The Wild Geese," new interviews with director Andrew V. McLaglen and military advisor Mike Hoare, and newsreel footage from the premiere. In a Blu-ray+DVD Combo Pack.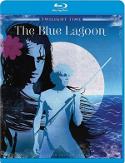 paradise after a shipwreck in "The Blue Lagoon" (Twilight Time), the cult romantic adventure adapted from the Henry De Vere Stacpoole novel by Douglas Day Stewart ("An Officer and a Gentleman") and directed in lush strokes by Randal Kleiser.
The Twilight Time releases don't often feature supplements (beyond their trademark isolated score; this one features the gorgeous work of Basil Poledouris), but this release carries over bonus features of Sony's DVD release: two commentary tracks (one by director Randal Kleiser, writer Douglas Day Stewart, and star Brooke Shields, the other by Kleiser and co-star Christopher Atkins) and the vintage promotional featurette "An Adventure in Filmmaking: The Making of The Blue Lagoon," plus trailers and teasers. Also features a booklet with notes by Julie Kirgo. Limited to 3000 copies, available exclusively from Screen Archives.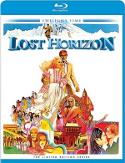 "Lost Horizon" (Twilight Time) is not the Frank Capra classic but the 1973 musical remake with Peter Finch, Liv Ullman, Olivia Hussy, Charles Boyer as The High Lama and perhaps the worst songs ever written by Burt Bacharach and Hal David. This version (previously released on the Sony Pictures Choice Collection) restores footage cut from the theatrical release, including songs by Bacharach and David, and features two promotional short films on producer Ross Hunter, song demos by Burt Bacharach and an alternate scene, plus an isolated score and a booklet with notes by Julie Kirgo. Limited to 3000 copies, available exclusively from Screen Archives.
"Dick Tracy" (Disney) - Warren Beatty directs and stars as the square jawed comic strip detective in this brightly colored 1990 action comedy featuring an all-star cast as the gallery of mutant arch-villains, among them Al Pacino (Big Boy Caprice), Madonna (Breathless Mahoney), Dustin Hoffman (Mumbles), Mandy Patinkin (88 Keys), William Forsythe (Flattop), Ed O'Ross (Itchy), R.G. Armstrong (Pruneface), and Paul Sorvino (Lips Manlis). Glenne Headley is the eternally patient Tess Trueheart. The two-disc set features a bonus digital copy but no other supplements.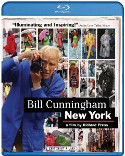 Zeitgeist releases two of their most acclaimed documentaries as their debut Blu-ray releases. Both, coincidentally enough, look at celebrated photographers. "Bill Cunningham New York" (Zeitgeist) profiles the New York Times photographer. "The Bill Cunningham captured here is a puckish, eightysomething man with electric energy and a wish to devour all of New York through his camera lens," writes Slate film critic Nathan Heller. It features 20 minutes of additional scenes.
"Manufactured Landscapes" (Zeitgeist) is Jennifer Baichwal's profile of Edward Burtynsky, who creates his large-scale photographs from the creations and detritus of modern civilization. Features 30 minutes of additional scenes, a discussion with Edward Burtynsky and director Jennifer Baichwal, and an interview with cinematographer Peter Mettler.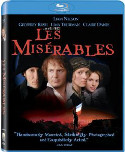 Plus:
"Les Miserables" (Sony), the 1998 screen version of the oft-filmed Victor Hugo classic, stars Liam Neeson as Jean Valjean, Geoffrey Rush as Javert, and Uma Thurman as Fantine. What do you think could have inspired this timely release? Be aware: no one sings in this version. Includes the promotional featurette "A First Look at Les Miserables."
"The Joy Luck Club" (Disney), Wayne Wang's 1993 adaptation of Amy Tan's novel of mothers and daughters in San Francisco's Chinese-American community, stars Ming-Na, Tamlyn Tomita, Lauren Tom, and Rosalind Chao as the daughters trying to make their own way in the modern world.
"Ashanti" (Severin) stars Michael Caine as a U.N. doctor who takes on an Arab slave trader (Peter Ustinov) who kidnaps his wife (Beverly Johnson) in West Africa. Omar Sharif, Rex Harrison, and William Holden co-star in this notorious thriller from 1979. The Blu-ray+DVD combo pack features a new interview with actress Beverly Johnson.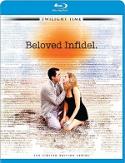 "Beloved Infidel" (Twilight Time), based on the memoir by Sheila Graham, stars Gregory Peck as F. Scott Fitzgerald and Deborah Kerr as the Hollywood columnist who had a tempestuous affair with him. Henry King directs. Features an isolated score and a booklet with notes by Julie Kirgo. Limited to 3000 copies, available exclusively from Screen Archives.
Disney's 1961 "Babes In Toyland" (Disney) stars Annette Funicello and Tommy Sands as young nursery rhyme characters tormented by a villainous Ray Bolger.
"Heavyweights" (Disney), the family comedy about an underdog group of boys at a weight-loss summer camp, is an early film for both actor Ben Stiller (playing the bad guy here) and writer Judd Apatow.
For more releases, see Hot Tips and Top Picks: DVDs, Blu-rays and streaming video for the week of December 11